Gender pay gap will take 100 years to close, says campaign group
Fawcett Society says the drive for equal pay is going 'backwards'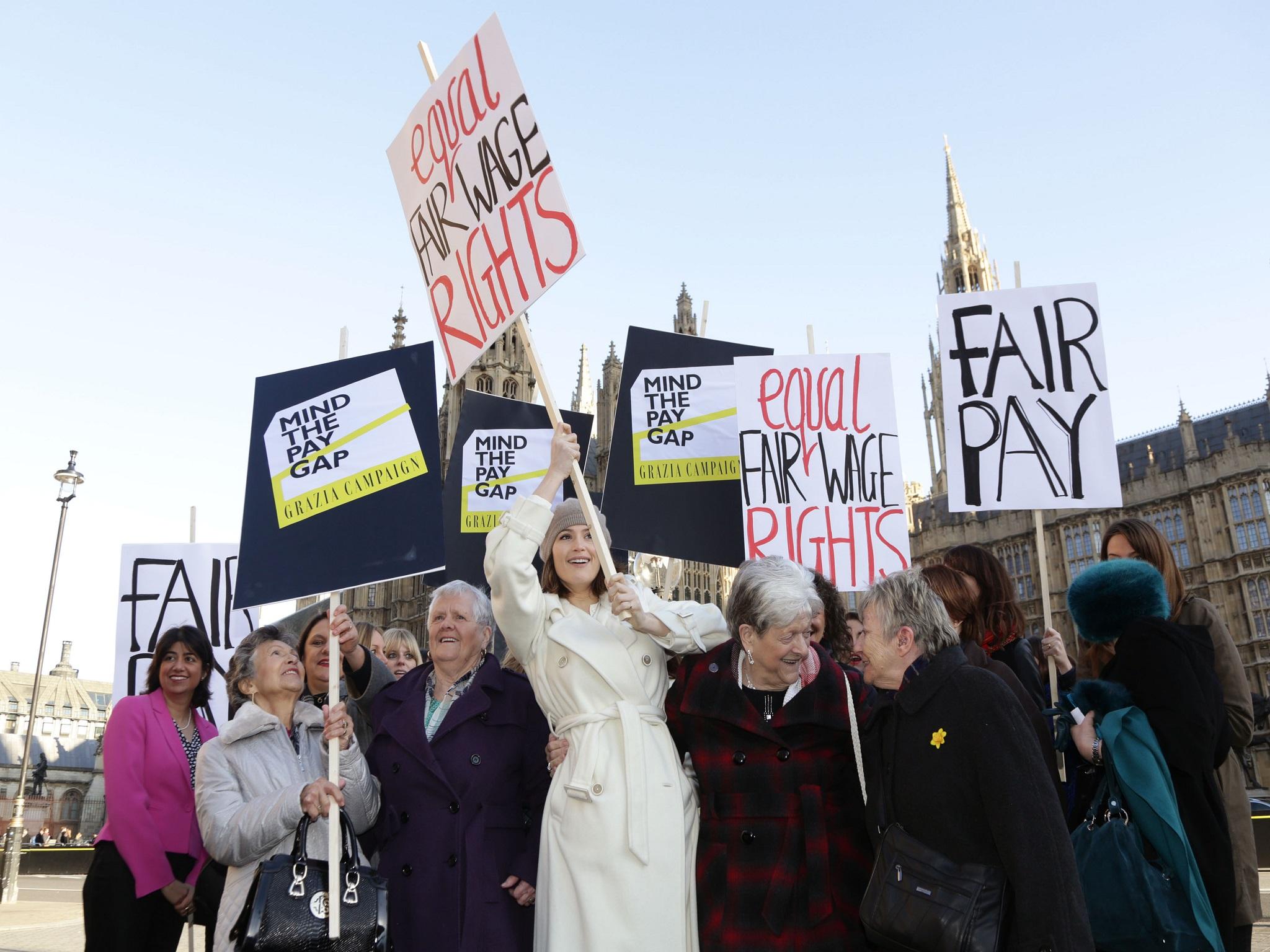 The gender pay gap is widening for some women and it will now take 100 years to close it, a campaign group has warned.
The Fawcett Society said younger women as well as older female employees were now seeing their pay fall behind that of men, claiming that the drive to equalise pay is "going backwards".
The group dubbed Friday Equal Pay Day – the day in the year when women start to work for free because of the difference in the pay of men and women.
The date has not changed for three years, showing the lack of progress, said the society.
Chief executive Sam Smethers said: "The pay gap is widest for older women as it grows over our working lives but we are now seeing a widening of the pay gap for younger women too, which suggests we are going backwards and that is extremely worrying.
"At a time when we are breaking the taboo of talking about sexual harassment in the workplace we need to wake up to the fact that a culture which tolerates or even fosters sexual harassment isn't going to pay women properly either, and we know that younger women are particularly likely to experience harassment."
Official figures show that the gender pay gap based on median hourly earnings for full-time employees fell to 9.1 per cent, from 9.4 per cent in 2016, but for full- and part-time workers the figure increased by 0.2 per cent to 18.4 per cent.
The gap is wider for women in their 50s, at 18.6 per cent, but has significantly grown among women in their twenties – from 1.1 per cent in 2011 to 5.5 per cent this year, said the society.
More than half of female workers admit to feeling financially unprepared for their retirement, as evidence emerges of a gender savings gap, according to research by financial advice firm Close Brothers and the Pensions and Lifetime Savings Association.
The study found that 51 per cent of female workers feel financially unprepared, compared with about a third (35 per cent) of male workers.
Business news: In pictures
Show all 13
Young Women's Trust chief executive Carole Easton said that at the current rate, today's young women will be retired before equal pay becomes a reality.
She said: "The gap exists from the moment women start work. Young Women's Trust research shows that young women apprentices earn 8 per cent less than their male counterparts, leaving them more than £1,000 a year worse off.
"Often this is because the sectors women tend to work in – such as administration, health and social care and retail – are not valued and paid as much as they should be."
PA
Join our commenting forum
Join thought-provoking conversations, follow other Independent readers and see their replies