Businesses must take the lead to tackle 'obscene' gender pay gap, say MPs
UK has some of the most unequal pay in Europe – more than one in eight large organisations has a gender pay gap of more than 30 per cent
Ben Chapman
Thursday 02 August 2018 00:33 Comments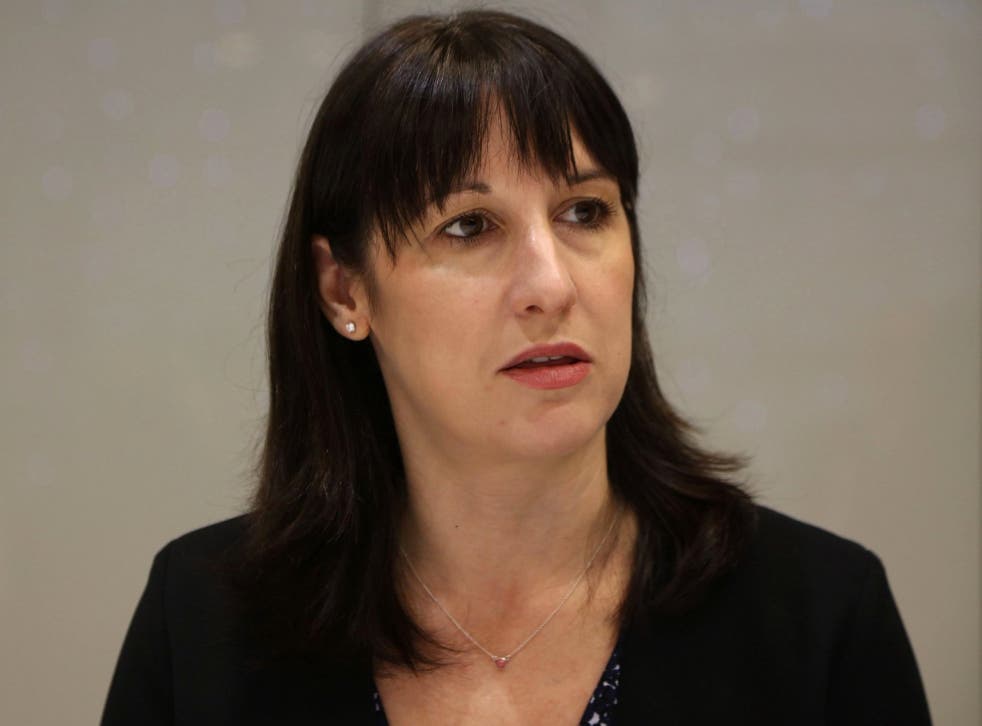 Gender pay gap reporting is only the first step needed to decrease the "obscene" difference in pay between men and women in the UK, MPs have said.
The UK has one of the widest gender pay gaps in Europe, and businesses must drive change, the Business, Energy and Industrial Strategy Committee said.
It found that 13 per cent of employers who have reported figures have gender pay gaps in favour of men of more than 30 per cent.
Only around half of UK workers are covered by the present reporting requirements and the net must be widened, the MPs said in a report published today.
Median pay across the economy is 18 per cent in favour of men but gender pay gaps of more than 40 per cent are "not uncommon" in some sectors, the report said.
Almost four in five organisations required to report have revealed gender pay gaps in favour of men.
The committee said there was evidence that the gap is wider in smaller organisations that do not have to report, underlining the case to reduce the threshold from those with 250 employees to those with 50.
As well as figures, organisations should also have to publish an explanation of any gender pay gap, any action plan for closing it, and a progress report each year, the committee said.
Committee chair Rachel Reeves described the largest gender pay gaps as "obscene and entirely unacceptable".
"Transparency on gender pay can only be the first step," she said.
"The gender pay gap must be closed, not only in the interests of fairness and promoting diversity at the highest levels of our business community, but also to improve the country's economic performance and end a monstrous injustice."
"A persistent gender pay gap shows that companies are failing to harness fully the talents of half the population. The penalties of working part time, both financial and in terms of career progression, are a major cause.
"Companies need to take a lead. For example, why aren't they offering flexible working at senior levels?
"They must look at why they have a pay gap, and then determine the right initiatives, policies and practices to close it.
"The prime minister spoke about the gender pay gap as a 'burning injustice' and of closing the gap for good within a generation. It's now time for the government and businesses to deliver on that ambition."
Minister for women and equalities Penny Mordaunt said the big difference between men's and women's pay was "appalling".
"While I am encouraged that over 10,000 employers have published their data, these figures set out in real terms for the first time some of the challenges and the scale of this issue.
"We need to take action to ensure businesses know how they can make best use of their best talent and make their gender pay gaps a thing of the past."
Sam Smethers, chief executive of women's rights group the Fawcett Society, said: "We have to move on from simply reporting the pay gap, to taking action to close it."
Laura Hinton, chief people officer at PwC, said the recommendations were encouraging and would shift gender pay gap reporting away form being a "compliance exercise".
"Without robust action plans and greater accountability, we are unlikely to see the gender pay gap reduce significantly any time soon," Ms Hinton said.
"Our own experiences show that publishing a focused action plan and stretching targets ensures the responsibility for creating a diverse and inclusive business rests with everyone in our business.
In March, PwC reported a mean gender pay gap of 43.8 per cent and a median gap of 18.7 per cent.
Register for free to continue reading
Registration is a free and easy way to support our truly independent journalism
By registering, you will also enjoy limited access to Premium articles, exclusive newsletters, commenting, and virtual events with our leading journalists
Already have an account? sign in
Join our new commenting forum
Join thought-provoking conversations, follow other Independent readers and see their replies