Gender pay gap in children's pocket money as boys get 12% more than girls
There was also a gender gap last year but it was just 2%.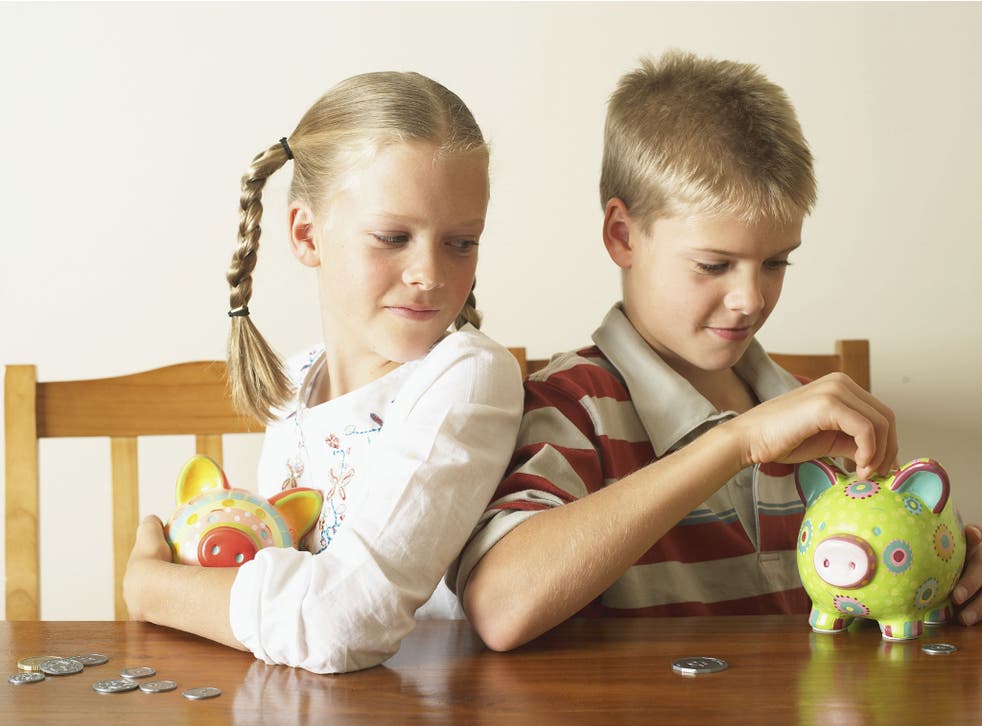 A gender pay gap has emerged in the amount of pocket money UK parents give to their sons and daughters, a new survey finds.
Boys received almost 12 per cent more weekly pocket money compared to girls, according to the Halifax's annual pocket money survey of more than 1,200 children and 575 parents.
The gender gap grew from only 2 per cent the year before.
In 2016, boys between eight and fifteen received an average of £6.93 per week, compared to girls who got an average of £6.16.
Halifax did not ask about the gender pay gap as part of the research and the growing difference between girls and boys came as a surprise, a spokesperson told the Independent.
"The big increase in the pocket money pay gap doesn't bode well for the future. If we're ever going to get pay equality in the workplace girls need to be empowered with the confidence to drive a hard bargain and learn to be unafraid to ask if they think they should be 'paid' more; this needs to start at home," said Hannah Maundrell, editor in chief at Money.co.uk.
"Teaching your kids the value of money and the importance of negotiation when they're young will really set them up for success when they enter the real world," she added.
On average, eight year olds receive £5.06 with 15 year olds receiving £7.85 - the highest level recorded since the onset of the financial crisis in 2007.
Giles Martin, head of Halifax Savings said it is "reassuring" to see that the average pocket money amount has reached a nine year high.
"Some parents are clearly not feeling the pinch in the same way as they have done in recent years, when weekly pocket money dipped as low as £5.89", Martin said.
The world's 15 most powerful women in 2015

Show all 15
"It's likely it'll be a few more years until we reach the dizzy heights of £8.37 in 2005 though, when we saw the highest average pocket money since our records began ," she added.
Despite the pocket money pay rise, 42 per cent of children still believe they should receive more cash than they do, up 1 per cent from last year.
Children living in London receive the highest amount of pocket money with youngsters in East Anglia getting the least.
Join our new commenting forum
Join thought-provoking conversations, follow other Independent readers and see their replies