George Osborne set to miss OBR borrowing target on deficit by £10bn
The deficit last month was well below the £10.5bn pencilled in by economists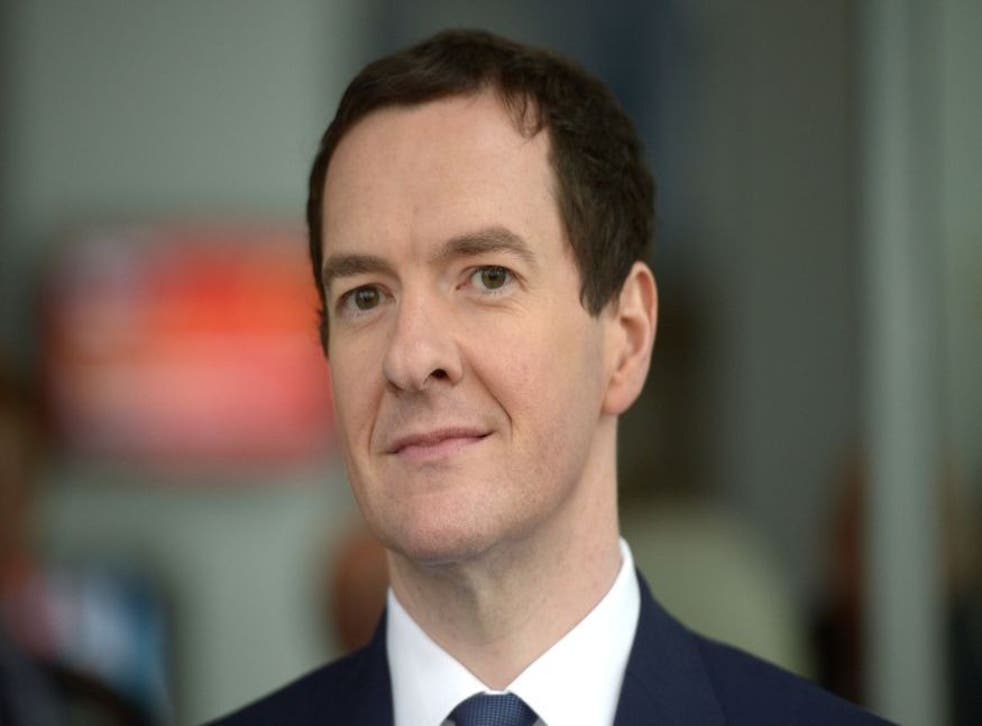 The Chancellor is still on course to miss his borrowing target by as much as £10bn, despite better news on the deficit, experts warned yesterday.
Net borrowing fell sharply in December to £7.5bn – compared with £11.7bn a year earlier – as tax receipts improved and the Government tightened its purse strings, according to the Office for National Statistics.
The figure were also flattered by the absence of a hugely controversial payment the UK had to make to the European Union a year earlier to reflect growth upgrades which raised the nation's contribution to the EU budget.
The deficit last month was well below the £10.5bn pencilled in by economists, marking the best December for the public coffers since 2006.
But George Osborne's hopes of meeting the Office for Budget Responsibility's £73.5bn target for the finances this year look slim, with borrowing for the nine months to December at £74.2bn. That leaves the Chancellor relying on a huge surplus in January – typically a big month for income tax payments – to have any hope at all of reaching the target.
Capital Economics' UK economist Paul Hollingsworth said: "The Chancellor will still find it difficult to meet the OBR's forecast for the fiscal year as a whole... borrowing still looks likely to overshoot the target this year, possibly by as much as £10bn."
A big increase in national insurance contributions helped drive up government receipts to £51.3bn last month, £1.8bn ahead of a year earlier. Spending, meanwhile, was £1.1bn lower than last year at £58.5bn, largely accounted for by falling investment spending.
Register for free to continue reading
Registration is a free and easy way to support our truly independent journalism
By registering, you will also enjoy limited access to Premium articles, exclusive newsletters, commenting, and virtual events with our leading journalists
Already have an account? sign in
Register for free to continue reading
Registration is a free and easy way to support our truly independent journalism
By registering, you will also enjoy limited access to Premium articles, exclusive newsletters, commenting, and virtual events with our leading journalists
Already have an account? sign in
Join our new commenting forum
Join thought-provoking conversations, follow other Independent readers and see their replies