George Soros documents published 'by Russian hackers' say US security services
Thousands of documents hacked from the billionaire philanthropist's Open Society Foundation posted on site with alleged links to Russian state-sponsored groups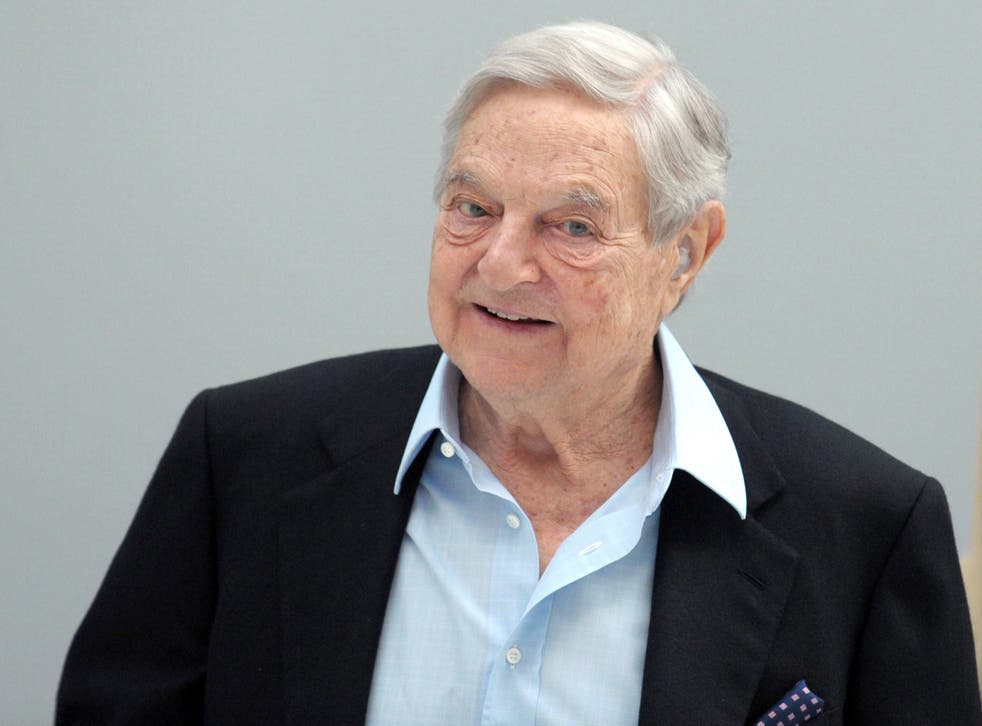 Russian state-sponsored hackers have published a trove of documents from the organisations of multi-billionaire hedge fund manager, George Soros, according to US security services.
More than 2,500 documents, including strategies, plans and funding requests, from Soros-funded organisations, including think tank The Open Society Foundation, were posted on DCLeaks.com.
Open Society promotes democracy and free markets around the world, activities which have garnered some enemies in former-communist countries. The Soros communications reveal strategies, priorities and reports on European elections, migration and asylum in Europe.
The documents also show that Open Society pumped millions into organisations supportive of Palestinian civil society organisations, including Adalah – The Legal Center for Arab Minority Rights in Israel. Pro-Israel groups have seized on the leaks as evidence that Soros, a Hungarian-born Jewish philanthropist and holocaust survivor, is anti-Israel.
On 3 August, the DCLeaks.com Twitter account tweeted "Check George Soros's OSF plans to counter Russian policy and traditional values," attaching a screenshot of a $500,000 budget request for an Open Society program designed to counter Russian influence among European democracies.
US security services have blamed the leaks on state-sponsored Russian hackers and say the group responsible also published 20,000 Democratic party internal emails in June.
However, Wikileaks founder Julian Assange said there is "no proof whatsoever" that Moscow was involved. Earlier in August the Kremlin called the idea that Russia was behind the attacks "absurd".
Soros's Open Society was initially hacked in June, a breach which was reported to the FBI and also investigated by a private security firm which found the breach was limited to an intranet system used by board members, staff and foundation partners.
Business news: In pictures

Show all 13
The hackers may have had access the foundation's network for nearly a year, according to another person familiar with the investigation.
Although Open Society has about 800 full-time staff, as many as 7,000 people have access to the intranet, which is used to circulate draft program proposals, budgets and other internal documents.
The DCLeaks site has previously revealed emails of former NATO general, Philip Breedlove, showing he attempted to convince Barack Obama to start a conflict with Russia over Ukraine in 2014.
Additional reporting by Bloomberg
Join our new commenting forum
Join thought-provoking conversations, follow other Independent readers and see their replies