German fans label Greek finance minister 'poor but sexy'
They may not be fond of Yanis Varoufakis's attitude to Greece's debt, but German's are proving appreciative of his 'muscular' looks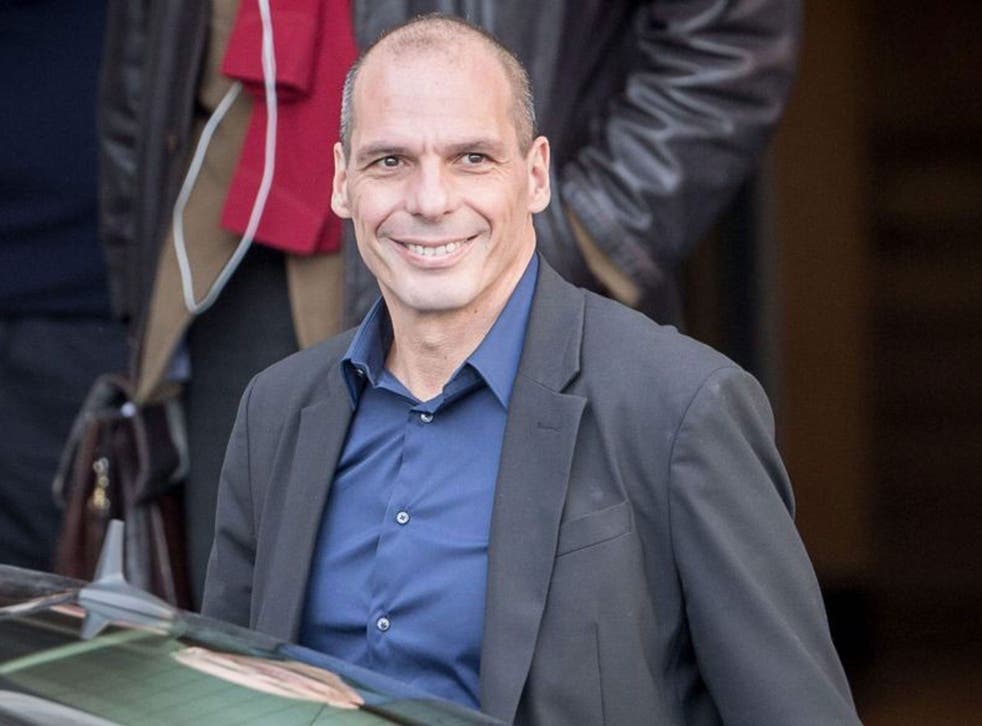 It is not a love-affair you'd expect. But some Germans have proved remarkably happy about the newly appointed Greek finance minister Yanis Varoufakis.
Mr Varoufakis came to power on the crest of Alexis Tsipras's socialist party Syriza. The newly formed left-wing government, in coalition with right-wing independent party Independent Greeks, has called for an end to austerity – and for Germany to pay reparations for World War Two.
According to Marietta Slomka, an anchor on public television channel ZDF, the former economics professor is "someone you could imagine starring in a film like 'Die Hard 6' – he's an interesting character," she claimed.
Ms Slomka isn't alone. Germany's Stylebook fashion magazine wrote a piece, entitled 'Poor but Sexy', that claimed Mr Varousfakis's "cool style is something you can't miss."
Stern magazine wrote: "He rattles around Athens on a big, black motorcycle, never tucks his shirts in and radiates a sort of classical masculinity that you only usually see in Greek statues."
Daily conservative German newspaper Die Welt ran a piece informing readers: 'What makes Yanis Varoufakis a sex icon,' before claiming "a star is born."
The paper, a favourite with Angela Merkel supporters, raved over "his balding head, cool style and muscular Yamaha motorcycle".
They did acknowledge that the finance minister had yet to force any of the creditors off Greece, which is currently buckling under €323 billion debt, roughly 175 per cent the national GDP.
Earlier today Mr Varoufakis said Greece would not buckle under pressure from the "troika" - the European Commission, International Monetary Fund (IMF) and European Central Bank (ECB) – to negotiate bailout terms.
But German leaders have hit back, with Germany's vice chancellor and economy minister Sigmar Gabriel saying there was "zero" chance the country would pay war reparations to the Greeks.
Additional reporting from Reuters and AP
Join our new commenting forum
Join thought-provoking conversations, follow other Independent readers and see their replies