Germany economic boom pushes job vacancies to record high of 1.2 million
Vacancies in former West Germany compared outnumbered those in east of country in the final quarter of 2017
Michael Nienaber
Wednesday 07 March 2018 10:29 Comments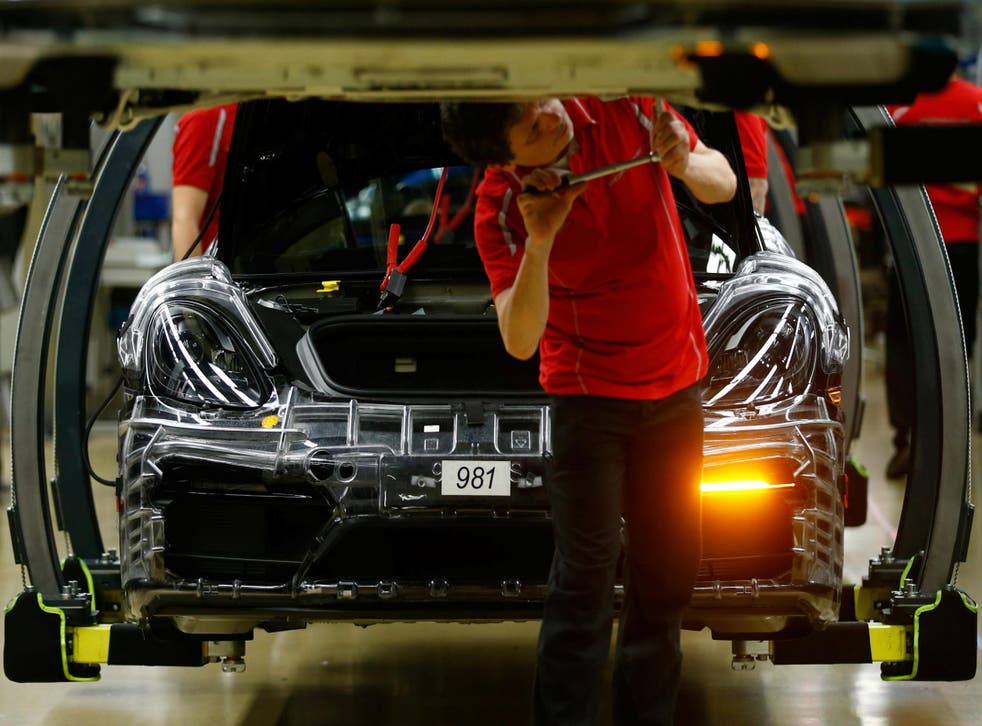 Job vacancies in Germany hit an all-time high in the last three months of 2017, data has revealed, underlining the strength of a labour market that is pushing up wages and fuelling a consumer-led upswing in Europe's biggest economy.
Vacancies surged by 85,000 on the quarter and by 128,000 on the year to reach 1.18 million in the fourth quarter, a survey by the IAB labour office research institute found.
There were 918,000 vacancies in the former West Germany and 265,000 in East Germany, according to the survey that was based on replies of about 15,000 employers from all economic sectors.
"Demand for new staff rose the strongest in manufacturing and construction," IAB researcher Alexander Kubis said.
Manufacturing firms posted 161,000 vacancies, up 35 per cent on the year, while construction companies reported 98,000 vacancies, a 24 per cent rise, the data showed.
An index measuring the ratio between unemployment and job vacancies fell to 2.0 which was also the lowest on record.
"The figures show the improved labour market conditions for applicants, but they also mean rising challenges for employers when recruiting staff," Kubis said.
Asked for the main reasons that are complicating recruiting, most employers pointed to a lack of applicants and insufficient job qualifications.
Germany's jobless total fell more than expected in February while employment hit a record high in January, data showed last week.
An unusually strong, sustained economic upswing combined with a long-signalled shortage of people of working age has made German firms more worried about attracting and retaining talent than peers in the United States, France, Italy or Britain, a survey by staffing firm ManpowerGroup found in 2016.
Employers are offering incentives including above-inflation pay increases, flexible working conditions beyond the statutory minimum, subsidised meals and workplace nurseries.
To counter the skills shortage, German companies have also designed training schemes for people from other European states where youth unemployment is high, including Hungary, Romania, Bulgaria and Spain.
Reuters
Register for free to continue reading
Registration is a free and easy way to support our truly independent journalism
By registering, you will also enjoy limited access to Premium articles, exclusive newsletters, commenting, and virtual events with our leading journalists
Already have an account? sign in
Join our new commenting forum
Join thought-provoking conversations, follow other Independent readers and see their replies