Gig economy: Matthew Taylor rates government response to his review as just four out of 10
'There is a recognition that flexibility has to be balanced with other objectives like social inclusion, social justice and fiscal sustainability,' says Matthew Taylor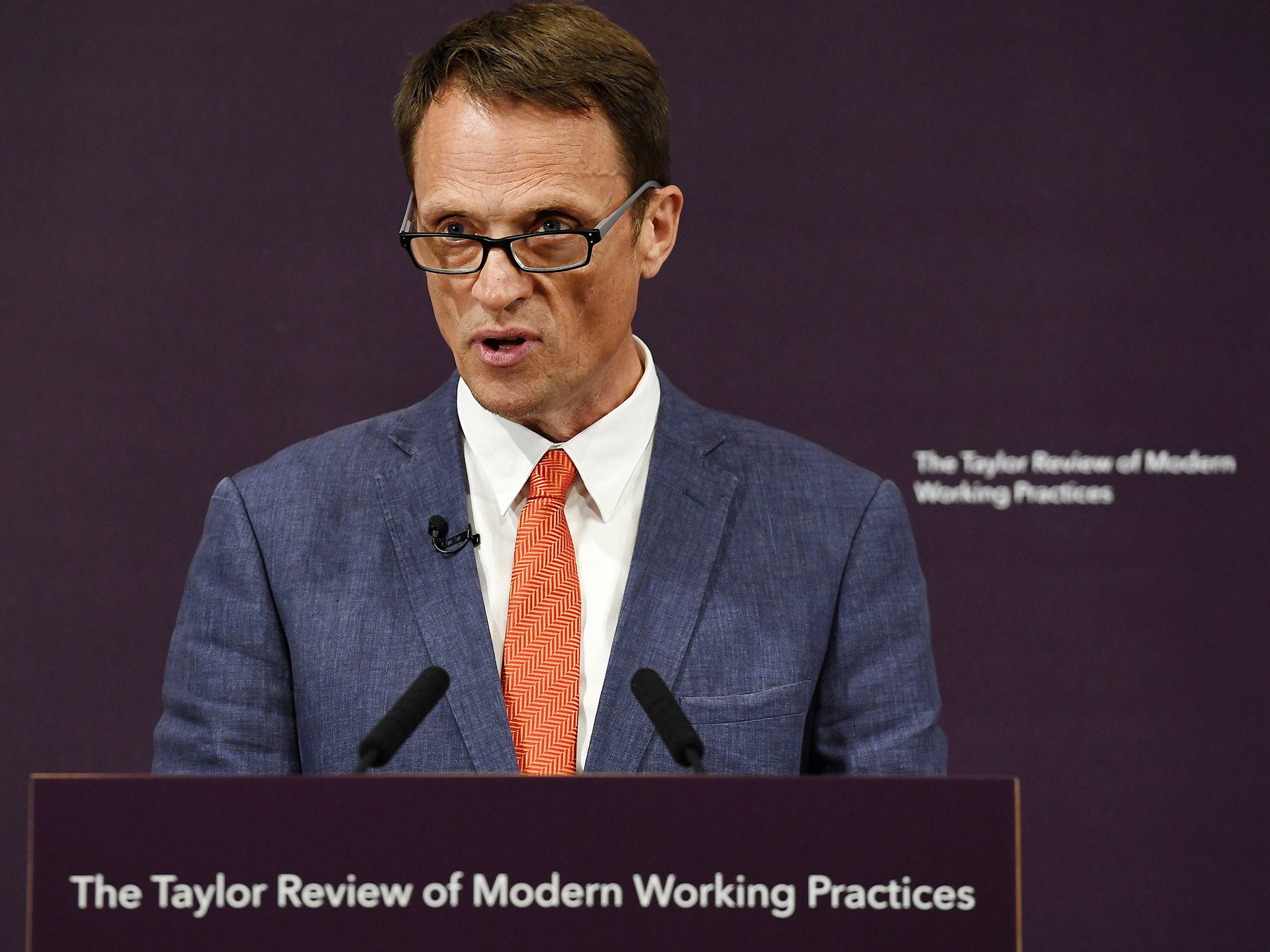 Matthew Taylor, the leader of an independent review into the gig economy, has rated the Government's response to his proposals at just four out of 10.
Mr Taylor, chief executive of the Royal Society of Arts, said the Government had at least acknowledged there should be limits to flexibility in working arrangements but said more needed to be done.
He told the British Chambers of Commerce annual conference on Thursday that flexibility had been the "single mantra" on labour markets for successive governments but he said there were indications that this was changing.
Referring to the Government's response to his review of modern work, Mr Taylor said: "There is a recognition that flexibility has to be balanced with other objectives like social inclusion, social justice and fiscal sustainability.
"That's the important moment; that we move away from [the idea that] all flexibility is great and it doesn't involve any trade-offs."
He added: "In terms of my review, I would give the Government four out of 10 on their response so far."
He said the low score was partly because the Government was "consulting on a whole host of other issues".
"Hopefully, if those consultations are productive, that [score] may move up to seven or eight," he said.
He said it was also important for the Government to recognise that it is responsible for the quality as well as the quantity of work.
Mr Taylor added that reform of the labour market would help to raise the UK's low productivity.
Prime Minister Theresa May laid out the Government's response to the Taylor review's findings last month. She promised millions of workers, including those in the gig economy, better holiday and sick pay rights and stronger contracts.
Ms May also pledged a crackdown on firms using unpaid interns, and to hike fines on companies if they mistreat staff.
The Institute of Directors branded it "the biggest shake-up of employment law in generations", but unions gave it a frosty reception and Labour said it did not go far enough.
The Government commissioned the Taylor review to explore Britain's changing labour market and how workers' rights could be better protected.
When the review was published in July, Unite, the country's largest union, said it had "spectacularly failed to deliver" on its promise to tackle the problem of insecure work. The GMB union described the review as a "disappointing missed opportunity".
Join our commenting forum
Join thought-provoking conversations, follow other Independent readers and see their replies