GlaxoSmithKline fined £37.6m for cheating NHS and taxpayer
Competition watchdog says drugs giant made anti-competitive payouts to rivals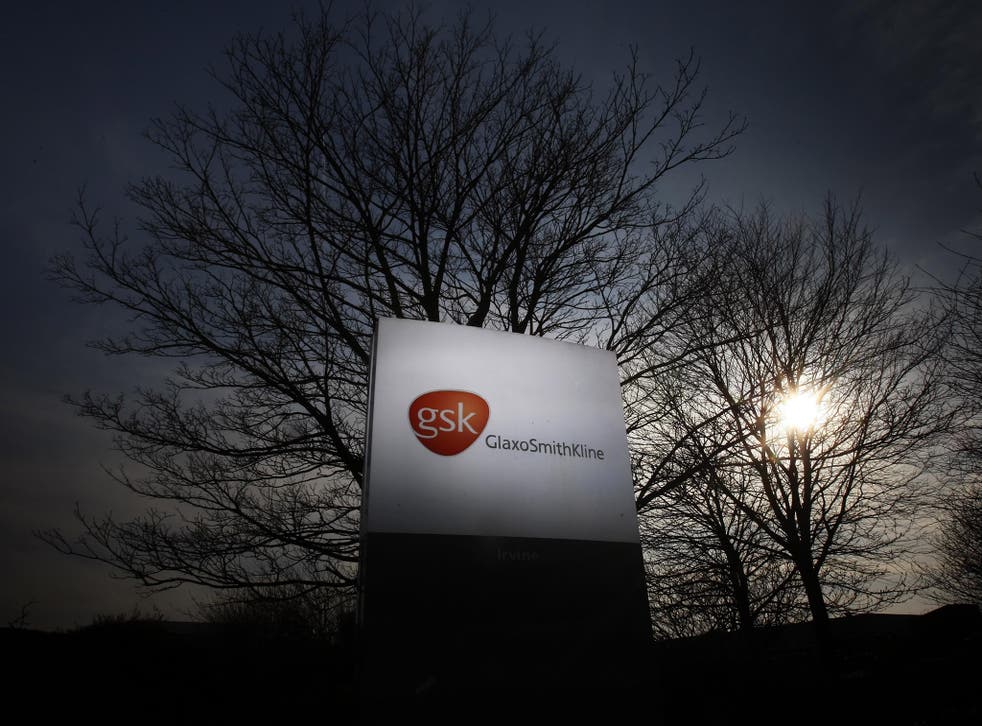 The drugs giant GlaxoSmithKline was accused on Friday of cheating the NHS and the taxpayer after it was hit with a £37.6m fine for keeping the cost of anti-depressants artificially high.
GSK bore the brunt of a total of £45m fines handed out by the Competition and Markets Authority to pharmaceuticals companies over so-called "pay-for-delay" agreements concerning its anti-depressant medicine paroxetine, sold by GSK under the Seroxat brand, between 2001 and 2004.
Seroxat was a "blockbuster" drug for GSK, racking up £90m in sales in 2001 alone, while doctors prescribed the drug more than four million times. The CMA claims that GSK agreed to make payments totalling more than £50m to suppliers of cheaper generic versions of paroxetine, in return for delaying their entry into the UK market.
When generic versions did go on sale at the end of 2003, average prices dropped by more than 70 per cent in two years.
Michael Grenfell, the CMA's enforcement director, said: "Today's decision sends out a strong message that we will tackle illegal behaviour that is designed to stifle competition at the expense of customers – in this case, the NHS and, ultimately, taxpayers."
He added: "This investigation shows our determination to take enforcement action against illegal anti-competitive practices in sectors big and small. Cracking down on these practices is essential to protect consumers, to encourage legitimate business activity that such practices stifle, and to stimulate innovation and growth."
GSK – which is considering an appeal – disputes the CMA's findings and says it actually saved the taxpayer money. A spokesman said: "GSK and the generics companies entered into these agreements at the time in order to settle costly, complex and uncertain patent disputes. The agreements allowed the generics companies to enter the market early with a paroxetine product and ultimately enabled a saving of over £15m to the NHS."
Experts said the CMA's decision to fine GSK marked a landmark ruling for the UK. Dr Farasat Bokhari said: "While pay-for-delay deals have been investigated in the US for some time now, the CMA's decision is the first of its kind in the UK, and is likely to have a sobering effect on pharmaceutical companies that try to extend their monopoly in the UK via such deals. It sends a clear message that these business practices will not go unchecked."
The fine comes more than four years after the then Office of Fair Trading opened an investigation into patent dispute settlements concerning paroxetine.
Alongside GSK, the CMA also levied a £5.8m fine on the German drugs giant Merck, the former owner of Genetics UK, and a £1.5m penalty on Activis, which owned Alpharma. Both GUK and Alpharma settled with GSK before a patent dispute over paroxetine went to trial, which the CMA found "infringed the competition law prohibition on anti-competitive agreements".
Merck, which sold GUK to Mylan in 2007, said it had made adequate provision for the fine, which would have no material impact on its financial results. GSK's shares closed 18p higher at 1,363p.
Join our new commenting forum
Join thought-provoking conversations, follow other Independent readers and see their replies