Global markets plunged into turmoil, but stabilise in matter of hours. Here's why
The panic that gripped Asia's markets was only briefly repeated in Europe, but there may still be choppy waters ahead
James Moore
Wednesday 09 November 2016 11:13 Comments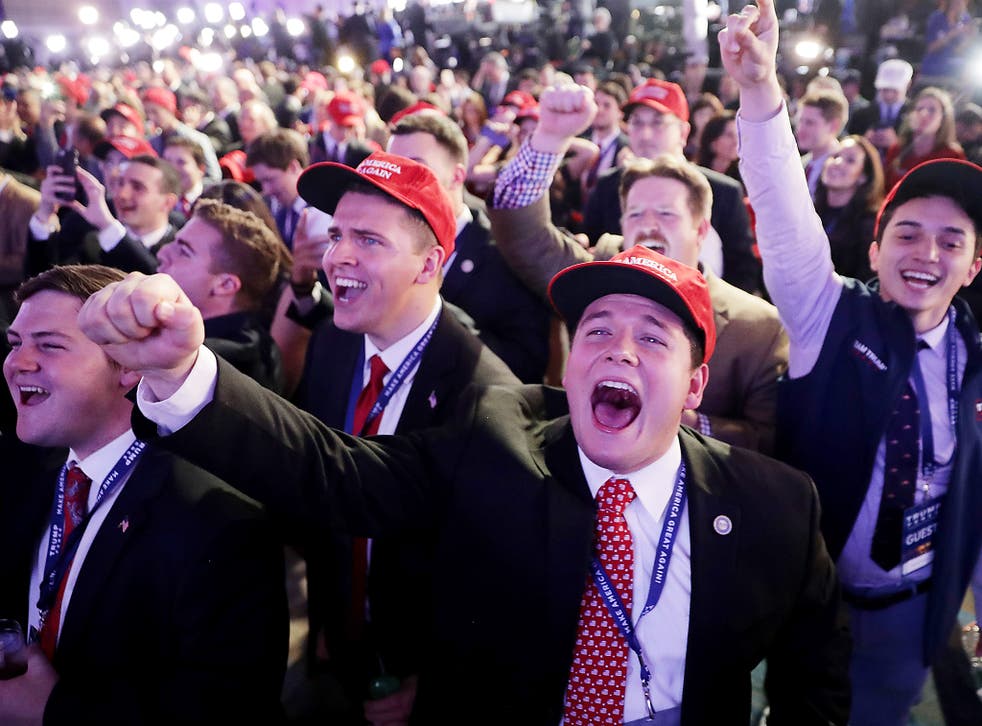 The Nikkei slumped by 900 points, as panic gripped financial markets in the wake of Donald Trump's election, a result few outside of his supporters had expected.
However, while European markets opened down the rout wasn't repeated and by 10am the FTSE 100 was nudging into positive territory.
The reaction to Brexit that took a couple of days to unfold was mirrored in the wake of Trump's victory. Except that this time it unfolded in a matter of hours.
Currencies played an important role in some of the price swings, which were technical moves in reaction to the dollar's weakness.
The FTSE, with its glut of natural resources companies, outperformed in no small part as a result of its perceived defensive qualities when compared with other markets
But that was only part of the reason behind the recovery. As Europe's markets got into full swing they realised that, like Brexit, nothing has actually changed and won't until at least the New Year.
Dow Jones futures – important to watch – showed a similar pattern. At one point they were calling the US market opening 700 points lower but by mid-morning they had regained some poise, showing a 300-point fall.
If that restraint continues on Wall Street, then Europe's rally will be confirmed.
A somewhat more moderate tone from the President-elect than has been seen through the course of the election didn't hurt. "It might not be as bad as it looked at first," summarises a view that I heard after making a few calls to market contacts.
Much will still depend on how much of Trump's incendiary rhetoric is reflected in the reality of his presidency. The appointment of sensible advisors (so not Sarah Palin) and the President showing a willingness to listen to them would further calm nerves that still remain frayed.
The markets, and just about everyone else, moved from optimism about a Clinton victory, to blind panic as the results showed it wasn't going to happen, to wait-and-see mode very quickly. They'll likely tread water for a while and hope that Donald Trump will prove to be something he got elected by not being: a politician, willing to jettison at least some of what got him elected.
President Donald Trump life in pictures

Show all 16
Fear and insecurity and anger brought us Brexit. Fear and insecurity and anger have now brought us Donald Trump. President Brexit, if you like.
Markets don't generally feel the last of those emotions. They certainly feel the former and there will still be choppy days ahead of us as events unfold across the Atlantic
But until there is a more definitive answer to the question of "what next?", the world's markets have opted to tread water. We've become used to market panics, but this is one of those rare occasions in which they might be showing the way.
Click here to download your free guide on how to select shares, with Independent Partner, Hargreaves Lansdown
Register for free to continue reading
Registration is a free and easy way to support our truly independent journalism
By registering, you will also enjoy limited access to Premium articles, exclusive newsletters, commenting, and virtual events with our leading journalists
Already have an account? sign in
Join our new commenting forum
Join thought-provoking conversations, follow other Independent readers and see their replies