Goldman Sachs bankers in line for bigger bonuses after a surge
Revenues climbed 9 per cent to $3.27bn as Goldman Sachs International advised on a string of big UK stock-market flotations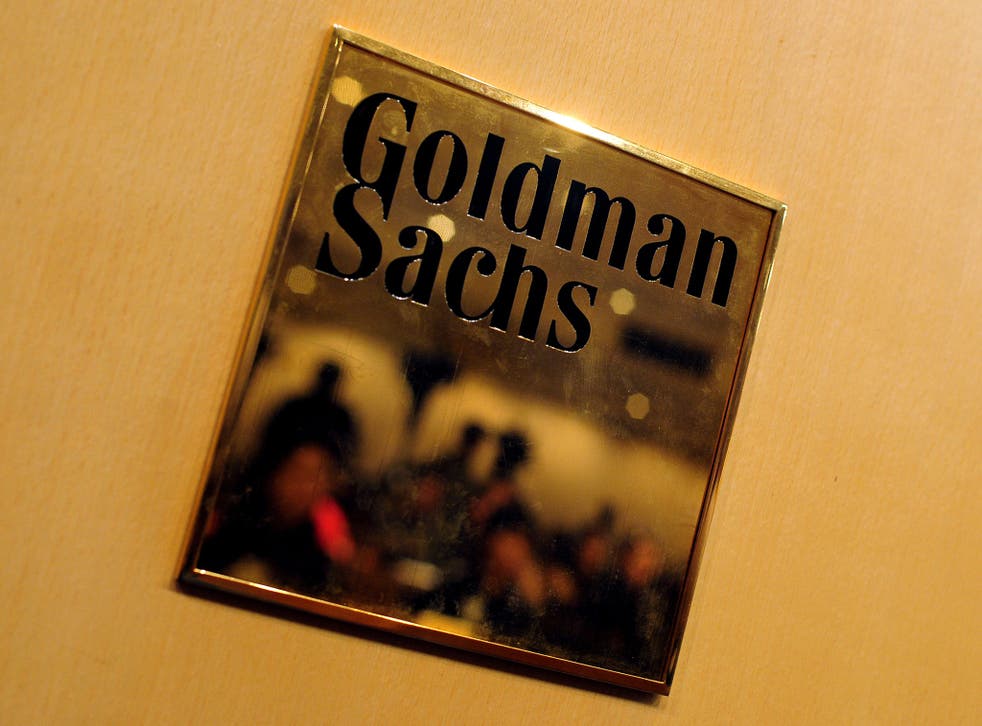 Goldman Sachs bankers based in London are set to receive bigger bonuses after pre-tax profits trebled to $1.1 billion (£662 million) in the first half due to a surge in investment banking work.
Revenues climbed 9 per cent to $3.27 billion as Goldman Sachs International advised on a string of big UK stock-market flotations, including old-age company Saga and online takeaways firm Just Eat.
GSI's wage bill for its 5485-strong staff in London shot up 18 per cent to $2 billion. That excludes the fluctuating value of share awards, which are calculated according to Goldman's stock price, a process known as mark to market.
The "direct costs of employment" work out at roughly £221,000 per head for each Goldman banker for the six months to June, although that figure includes not only salary and bonus but also "allowances" and "benefits".
The half-year accounts show investment banking revenues leapt 45 per cent to $856 million but the other key division, institutional client services, which includes currencies and fixed income, fell 4 per cent to $2.11 billion.
Meanwhile, it has emerged Goldman is facing significant exposure from an $835 million loan that it made to Espirito Santo in July just weeks before the Portuguese bank's collapse.
It is understood GSI was involved in making the loan, but any potential losses are not yet known.
Join our new commenting forum
Join thought-provoking conversations, follow other Independent readers and see their replies