Goldman Sachs is not ruling out moving staff from the UK to Europe following Brexit
Richard Gnodde, the co-head of the investment banking division of Goldman Sachs said 'every outcome is possible'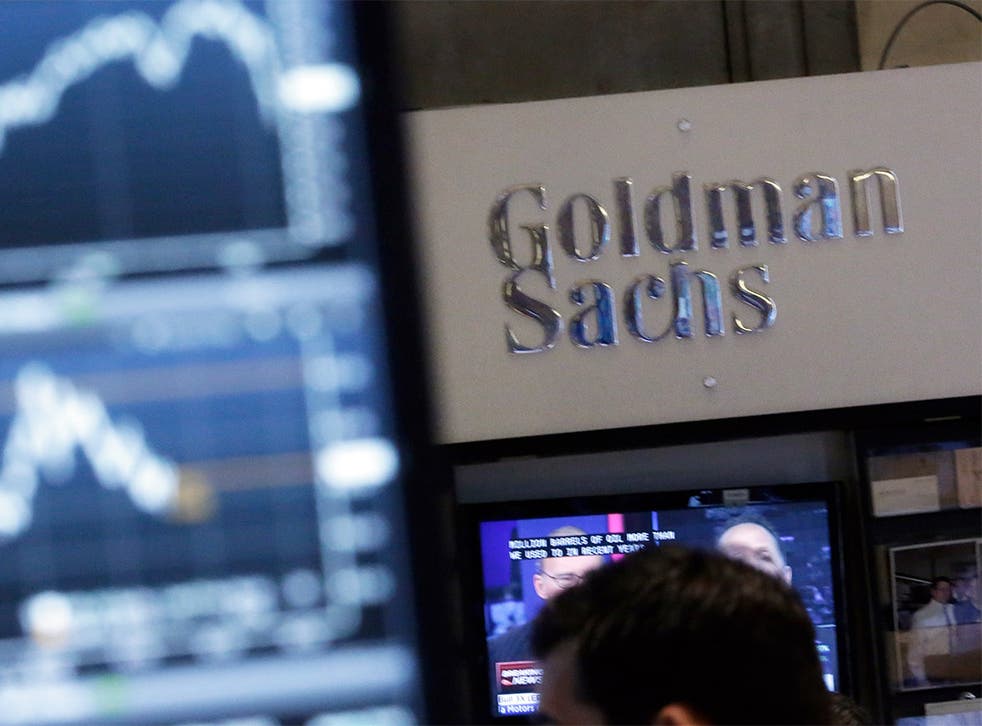 Goldman Sachs has not ruled out moving some of its staff out of the UK, following Britain's vote to leave the EU.
Richard Gnodde, the co-head of the investment banking division of Goldman Sachs said, that "every outcome is possible" when asked if the bank plans would involve moving some of its employees to Eurozone cities in the wake of the EU referendum.
"If passporting was totally removed, we would have to adjust our footprint and where people were located," Gnodde said at a conference in London this week.
Passporting is considered the most significant feature of the EU single market for banks and financial institutions.
UK's passporting rights allow firms in one EU country to provide services to clients elsewhere in the single market.
This means that under current arrangement banks with a UK presence can operate in any of the other 28 countries of the EU bloc.
Once the UK goes out of the EU these rights could disappear, forcing banks to relocate in order to continue their operations on the continent.
Goldman Sachs said that Gnodde was speaking more generally about the banking industry rather than the bank specifically as Goldman Sachs has not yet made any firm decision on the matter.
"As we have already communicated to our employees, there is no immediate change to the way we conduct our business or where we conduct our business," a spokesperson for Goldman Sachs said in an emailed statement.
So far no UK bank has officially confirmed it is moving jobs onto the continent but many have underlined they will ultimately do what is best for their clients.
"We expect there to be clear evidence of multinational operations shifting the location of their activity out of the UK given the regulatory uncertainties. Financial services are among the sectors that will be most exposed to this process," Malcolm Barr, an economist at JP Morgan, said in a note on Wednesday.
He warned that access could not be guaranteed without conditions such as the free movement of labour.
"Even if the UK begins to signal that it will compromise on other priorities in order to secure "full" access to the single market in financial services, there is a clear risk that euro-denominated activities relocate to within the EU simply to ensure continuity of relationships," he added.
Lloyd Blankfein, chairman and CEO of Goldman Sachs said the bank, which was a big donor to the defeated 'Remain' campaign, has a long history of adapting to change, and will be working with relevant authorities as the terms of the exit become clear.
"Our primary focus, as always, remains serving our clients' needs," Blankfein said.
Future of British people living in Europe not secure, admits Cameron
Fitch, has downgraded the UK's credit rating to AA negative, after similar moves by Moody's and S&P.
The credit agency has suggested the UK's medium-term growth will also likely be weaker, as Britain will find it hard to export to the EU.
Michel Sapin, the French finance minister, said UK banks and financial services may be transferred to the EU as part of Brexit.
6 ways Britain leaving the EU will affect you

Show all 6
"Certain big institutions could be tempted, and we should take them into account, to transfer some of their activities to the territory of the EU to have free, direct and simple access to the full range of markets and financial operations. We should prepare for this," Sapin said in an interview with BBC Newsnight.
More than three-quarters of capital markets' business across the EU is conducted in Britain. About 417,000 people are employed by banks in Britain, and there are another 1.8 million roles in other financial and professional services.
Join our new commenting forum
Join thought-provoking conversations, follow other Independent readers and see their replies