Goldman Sachs CEO says bank cannot support Donald Trump's 'Muslim Ban' saying: 'Being diverse is not optional'
Lloyd Blankfein said the firm will work to minimise the effect of the policy on its staff and their families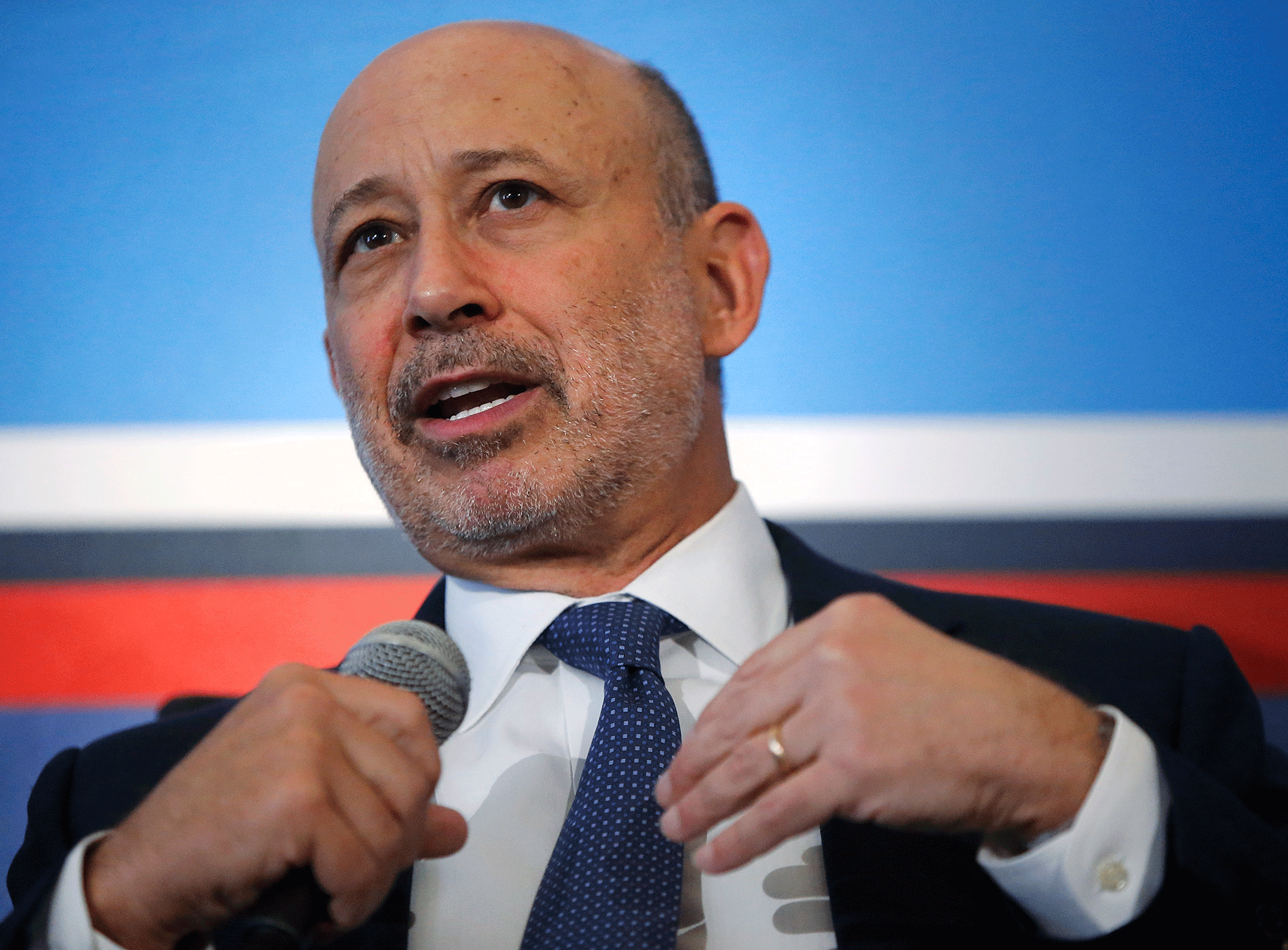 The chief executive of Goldman Sachs has become one of the first Wall Street executives to speak out against President Donald Trump's immigration ban, saying that the policy has the potential to disrupt business at the bellwether bank.
In a voicemail sent to Goldman Sachs employees on Sunday night, Lloyd Blankfein said the firm will work to minimise the effect of the policy on its staff and their families and that it does not support the policy.
"If the order were to become or remain effective, I recognise that there is potential for disruption to the firm, and especially to some of our people and their families," Mr Blankfein said as reported by CNBC.
He quoted from Goldman Sachs' business principles: "For us to be successful, our men and women must reflect the diversity of the communities and cultures in which we operate. That means we must attract, retain and motivate people from many backgrounds and perspectives. Being diverse is not optional; it is what we must be."
He said now was the time to reflect on those words and the "principles that underline them."
JP Morgan has also condemned Mr Trump's travel ban.
In a memo to staff, seen by the BBC, the investment bank operating committee said: "We want every one of you to know of our unwavering commitment to the dedicated people working here at JPMorgan Chase."
It added: "With more than 140,000 employees in the United States alone, we are grateful for the hard work and sacrifices made to keep our country safe. At the same time, we understand that our country, economy and wellbeing are strengthened by the rich diversity of the world around us, where we are dedicated to serving customers and communities in more than 100 countries every day".
The controversial orders Donald Trump has already issued

Show all 9
On Friday, Mr Trump issued an executive order on temporarily stopping citizens from seven Muslim-majority countries from entering the US. The countries affected are Iran, Iraq, Libya, Somalia, Sudan, Syria and Yemen.
Major tech companies such as Google, Microsoft and Airbnb voiced concerns about the travel restrictions over the weekend.
However, many US top executives have so far remained silent underscoring the sensitivities around opposing policies that could provoke a backlash from the White House.
Earlier this month, Gary Cohn, the former chief operating officer and president of Goldman Sachs, took up the role of director of the National Economic Council in the Trump administration.
Join our new commenting forum
Join thought-provoking conversations, follow other Independent readers and see their replies