Google boycott: US firms Verizon, AT&T and Johnson & Johnson pull ads from YouTube over hate videos
British pharmaceutical company GlaxoSmithKline (GSK) on Thursday also joined the boycott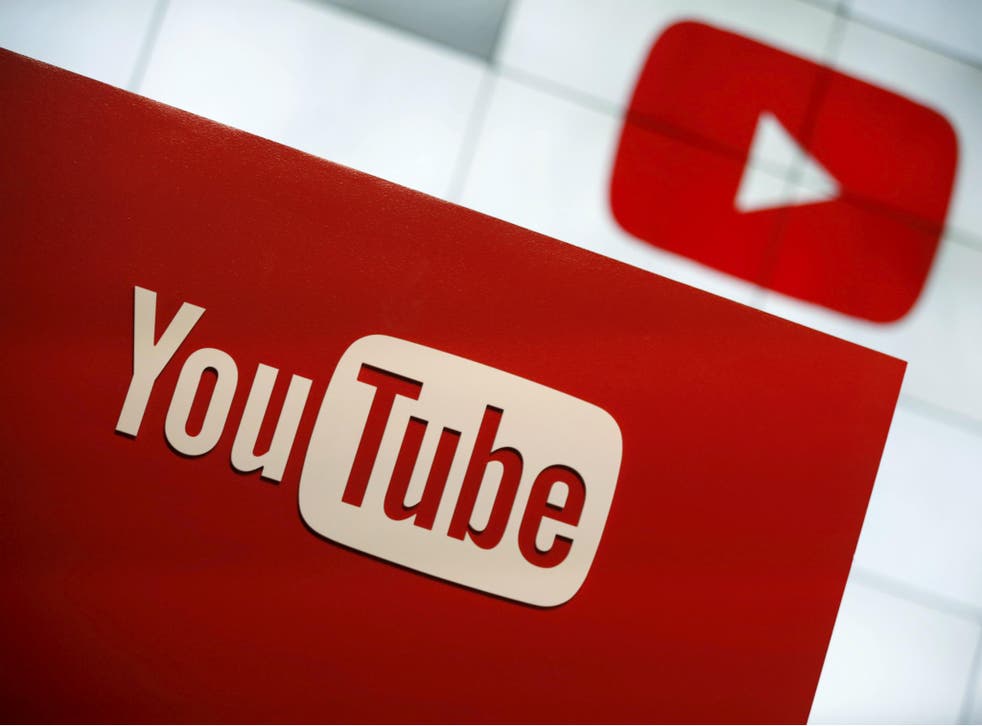 Verizon, AT&T and Johnson & Johnson have joined a long list of corporate giants to suspend advertising deals with Google, shrugging off the tech company's commitment to cracking down on clients' content appearing alongside extremist media on video platform YouTube.
Verizon and AT&T are the third- and fourth-largest advertisers in the US respectively, with AT&T alone spending $941.96m on advertising last year, according to Kantar Media data cited by Bloomberg.
"We are deeply concerned that our ads may have appeared alongside YouTube content promoting terrorism and hate," AT&T said in a statement on Wednesday.
"Until Google can ensure this won't happen again, we are removing our ads from Google's non-search platforms," the company added.
Verizon said it took the action after its ads were appearing on "non-sanctioned websites," a spokeswoman wrote in an email to Reuters.
"We are working with all of our digital advertising partners to understand the weak links so we can prevent this from happening in the future," she added.
In a statement on the company's website, Johnson & Johnson said that it was taking the matter very seriously: "Johnson & Johnson has decided to pause all YouTube digital advertising globally to ensure our product advertising does not appear on channels that promote offensive content.
"We take this matter very seriously and will continue to take every measure to ensure our brand advertising is consistent with our brand values."
British pharmaceutical company GlaxoSmithKline (GSK) on Thursday also joined the boycott.
"The placement of our brands next to extremist content is completely unacceptable to us and we have raised our concerns directly with Google," GSK said in a statement.
"We are encouraged by Google's steps over the past few days to take action and will continue to work with them to make further progress in developing adequate safeguards to ensure that advertisers are not placed in this position," the company added.
Google on Wednesday declined to comment on individual customers.
AT&T, Verizon and Johnson & Johnson were not immediately available for comment when asked by the Independent.
The world's most valuable brands

Show all 10
The controversy around ads erupted after an investigation by the Times in February found that content from major brands was appearing near YouTube videos promoting extremist views, which were generating revenue for the creators.
More than 250 well-known companies, including Marks & Spencer, Toyota and HSBC have since suspended ad contracts with Google.
Philipp Schindler, Google's chief business officer, earlier this week wrote in a blog post on the company's website that Google the company had started to ramp up changes around "ad policies, our enforcement of these policies and new controls for advertisers".
"We know advertisers don't want their ads next to content that doesn't align with their values. So starting today, we're taking a tougher stance on hateful, offensive and derogatory content," he wrote.
"This includes removing ads more effectively from content that is attacking or harassing people based on their race, religion, gender or similar categories. This change will enable us to take action, where appropriate, on a larger set of ads and sites," he added.
Analyst Jan Dawson of Jackdaw Research told Reuters: "Google must walk a fine line between giving advertisers more control and alienating the massive community of content creators who have made the site a top destination for coveted young viewers.
"One likely path forward for Google is to tighten controls on which videos are eligible for advertising, perhaps by the channel's track record or number of viewers."
Register for free to continue reading
Registration is a free and easy way to support our truly independent journalism
By registering, you will also enjoy limited access to Premium articles, exclusive newsletters, commenting, and virtual events with our leading journalists
Already have an account? sign in
Register for free to continue reading
Registration is a free and easy way to support our truly independent journalism
By registering, you will also enjoy limited access to Premium articles, exclusive newsletters, commenting, and virtual events with our leading journalists
Already have an account? sign in
Join our new commenting forum
Join thought-provoking conversations, follow other Independent readers and see their replies