Pokemon Go: Who's really making money out of it – Google, Apple or Nintendo?
Nintendo could stand to make the least amount of money out of the worldwide phenomenon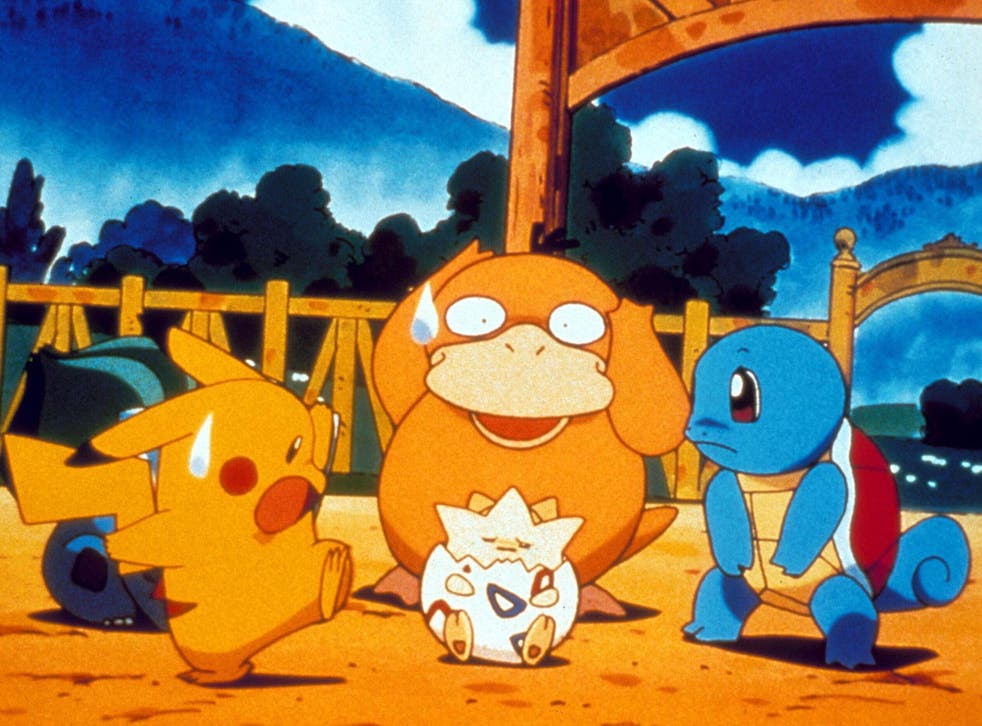 Pokémon Go has become the newfound obsession of millions of people since its launch last week, boosting Nintendo shares by more than 50 per cent.
The game uses augmented reality to let players catch Pikachu and other Pokémon creatures from their phones in real life locations. It became a hit after its release in the US, Australia and New Zealand.
Pokémon Go is free-to-download and play, but additional items are available for purchase within the game.
Early estimates from Sensor Tower, the app store optimisation firm, put the game's revenue at $1.6 million per day.
Profits are set to be split up between several company and Nintendo could stand to make the least amount of money out of the worldwide phenomenon.
The game was jointly developed by Niantic, the Pokémon Company and Nintendo.
Nintendo is not directly involved in developing Pokémon Go but it owns a third of the Pokémon company which in turn holds the Pokémon franchise.
Nintendo is also the part owner of Niantic which developed the published of the game.
This video of Pokémon Go players in Central Park is a glimpse of our dystopian future
Apple and Google, on the other hand, collect a 30 per cent of in-app purchases. This means that every time players buy Pokéballs the companies make money.
"It is unclear exactly what their economic interest is in the game, but we presume that out of every 100 units earned at the app store, 30 would go to Apple, 30 to Niantic, 30 to Pokémon and 10 to Nintendo," David Gibson at Macquarie Research said.
Alphabet, Google's parent company also invested in Niantic before it became independent. This means, Google could also make additional profits from the developer.
"Google could make some money too. It pitched in on Niantic's $30 million round after the spinoff. It's not clear if that investment includes a stake in the earnings from Pokémon, which, if early days are indicators, look lucrative," according to Mark Bergen at Recode.
If Nintendo is not the biggest winner, Pokémon Go has still undoubtedly boosted the company over the past few days. Nintendo's annual revenue has been in decline since 2012.
Nintendo predicted that Wii U sales will fall to 800,000 units from 3.26 million, while those of 3DS will decline to 5 million from 6.79 million this fiscal year.
"If nothing else, Pokémon Go has shown that there are 'dormant' Nintendo fans eager to trial its content for smartphones," Deutsche Bank analysts said in a note.
"It is Nintendo's first foray into the smartphone games market and the company has done so with arguably its biggest franchise." Nicolas Beraudo, from App Annie said.
"This has been a great move for the company, as its stock price skyrocketed after the release of the game. With more smartphone based titles set to be released by Nintendo, we expect to see the business go from strength-to-strength, proving the central role apps now have in the games industry," he added.
As of Thursday the Nintendo reached a market value of more than £25 billion.
Meanwhile, Pokémon Go has become the most successful mobile-based app in US history, with some 21 million daily active users in 24 hours, according to data analysis by SurveyMonkey.
The best of Pokémon Go on social media

Show all 10
Pokémon Go could make a net daily revenue of over $1 million, according to App Annie, an app analytics firm, with a potential run rate of $1 billion per year.
The game has finally been released in the UK on Thursday. It can be download on iOS and Android, through either iTunes or Google Play.
The announcement came a day after the company announced that it was making the game available in Germany, apparently indicating that the company is slowly rolling it out across Europe
Join our new commenting forum
Join thought-provoking conversations, follow other Independent readers and see their replies