Google faces second Parliament grilling on UK tax avoidance
Oliver Wright
,
Gideon Spanier
Wednesday 01 May 2013 20:45 Comments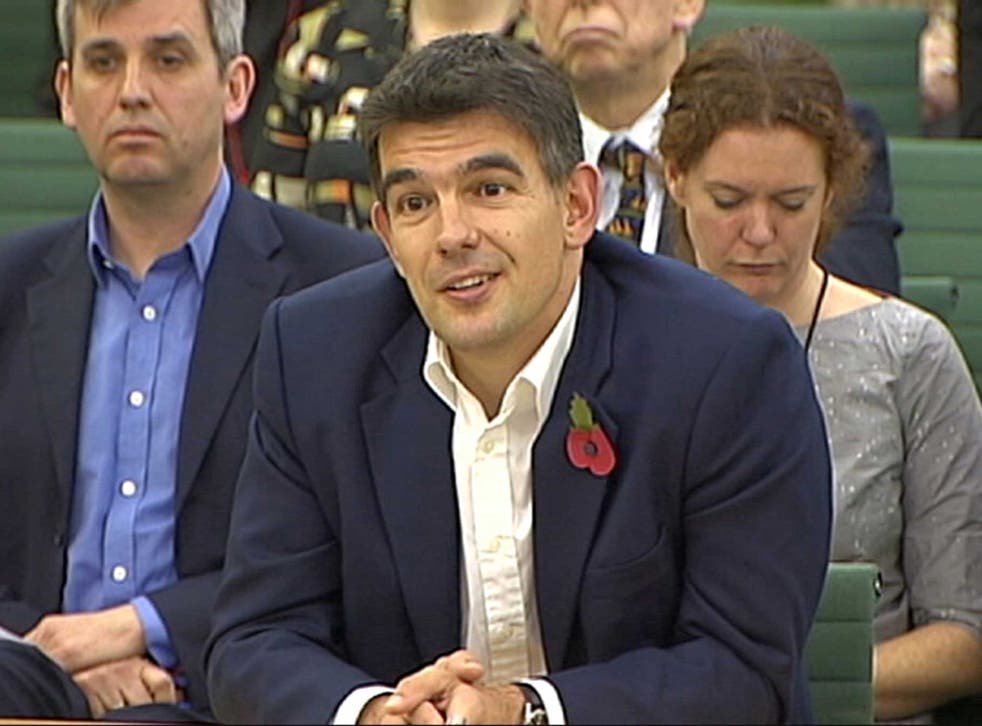 Senior executives from the internet giant Google are to be recalled before MPs to answer allegations that they misled Parliament over their tax affairs.
In November Matt Brittin, Google's vice-president for Northern Europe, told the Public Accounts Committee that all his company's sales team were based in Ireland and that the job of its UK staff was merely to market Google as an advertising space.
The distinction allowed the company to pay just £6m of tax on £2.6bn of profits derived in the UK in 2011.
But an investigation by the news agency Reuters has suggested that many of Google's UK staff have jobs which "actually target, negotiate and close sales of Google's advertising products to its customers".
Reuters interviewed more than a dozen Google customers and former staff as well as looking at job advertisements and CVs on the business networking website LinkedIn.
It found dozens of London-based sales jobs on the company's corporate website, whose responsibilities included "negotiating deals", closing "strategic and revenue deals" and achieving "quarterly sales quotas".
The LinkedIn profiles of around 150 London-based employees said they were involved in formulating sales strategy, managing sales teams, closing deals or other sales work.
Clients also believed Google was negotiating and closing deals in London. "All the people you tend to deal with are in London," Simon Andrews, founder of advertising agency Addictive, which buys ads on Google, told Reuters. "You would never know about the Dublin thing apart from if you looked closely at the address on the invoices. All the people are based in London."
Margaret Hodge, chairman of the Commons Public Accounts Committee, said the allegations were "very serious" and said she would be recalling Google and its accountants, Ernst & Young, to testify. "If what Reuters has uncovered has any substance, these are serious allegations and we need to test them," she said.
She said she wanted to recall Mr Brittin, who testified last year, and Ernst & Young. A hearing could happen "within a month".
"We need to ensure that actually what they told us first time around is not being economical with the truth," she said. "It's difficult to reconcile the statements made by the witness [Mr Brittin] and the evidence Reuters has uncovered."
But Google described the Reuters report as "wilfully misleading". The company said: "Our advertisements for UK staff sometimes refer to sales skills and many of the roles include sales in the title as we are seeking to attract people with those skills and that background. We accept that the wording of some adverts may have been confusing and we are working to make it clearer. We comply with all the tax rules in the UK and in every other country in which we operate."
British overseas territories to share tax information
Britain's overseas territories have agreed to share information with the UK's tax authorities on identities of accounts held within their jurisdiction.
As part of an international effort to fight tax evasion, Anguilla, Bermuda, the British Virgin Islands, Montserrat and the Turks and Caicos Islands will all share information including names, addresses and account balances with tax authorities in five European countries.
George Osborne said he hoped other countries would join the initiative. "This represents a significant step forward in tackling illicit finance and sets the global standard in the fight against tax evasion. I hope others follow these governments' lead and enter into similar commitments to this new level of transparency, removing hiding places for those who seek to evade tax and hide their assets."
Register for free to continue reading
Registration is a free and easy way to support our truly independent journalism
By registering, you will also enjoy limited access to Premium articles, exclusive newsletters, commenting, and virtual events with our leading journalists
Already have an account? sign in
Join our new commenting forum
Join thought-provoking conversations, follow other Independent readers and see their replies