Greece bailout: Prime Minister Alexis Tsipras faces vote of confidence after Syriza revolt
The €85 billion bailout deal passed with support from opposition parties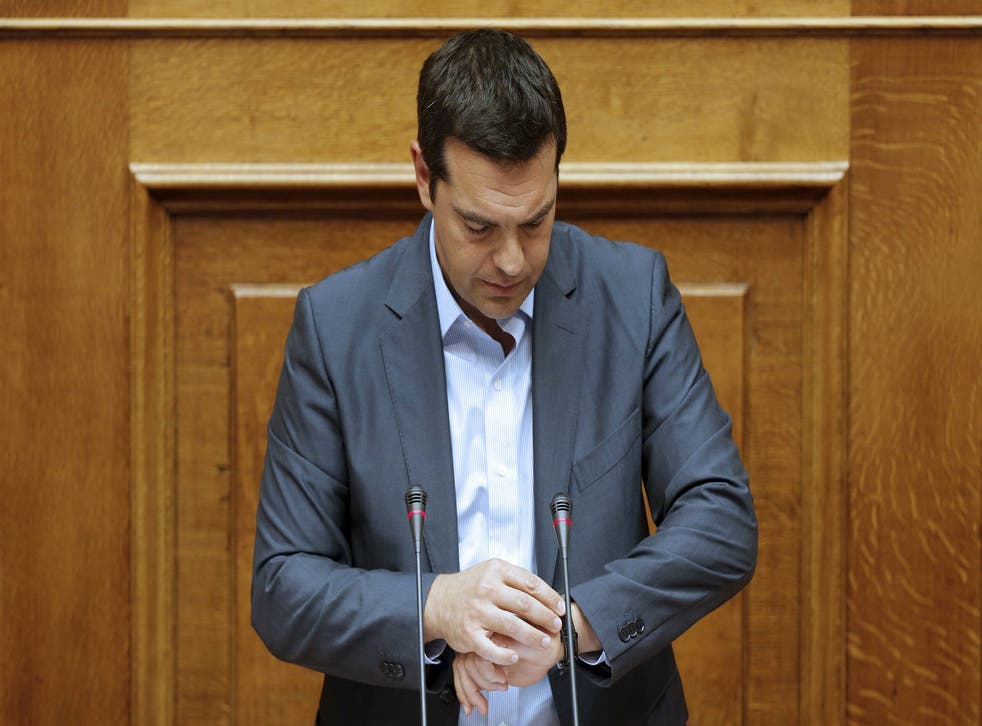 The Greek Prime Minister Alexis Tsipras will face a vote of confidence after a huge number of Syriza MPs voted against his government's bailout deal.
The €85 billion package - which introduces sweeping austerity measures - was ultimately approved with support from opposition parties after an all-night parliamentary session.
In total, 222 MPs backed the deal, 64 opposed, and 11 abstained.
Greek media, however, is reporting that the number of government MPs who voted in favour of the deal was not enough for Tsipras to avoid a confidence vote.
By one calculation, there were only 118 'Yes' votes from coalition partners Syriza and Independent Greeks; two below the number needed for the Prime Minister to maintain his majority.
There were 32 'No' votes from Syriza members, and 11 abstentions.
The leader of the Syriza rebels, former energy minister Panagiotis Lafazanis, last night called for a new movement to fight the deal —which will impose fresh tax increases, pension cuts and market reforms.
Former finance minister Yannis Varoufakis was among those who voted against the bailout.
If Tsipras loses the confidence vote - which is expected to be held after August 20 - it could trigger a snap election.
The German government is unlikely to be pleased with that development as they must approve the deal next week.
But Syriza drama aside, the vote means that Greece will probably get its international bailout and avoid default next week, when it is due to repay €3.2bn to the European Central Bank (ECB).
Parliament approved the three-year package after hours of heated debate. MPs voted at 9:30 local time, six hours after the debate began — government procedure had delayed it until the middle of the night.
Eurozone finance ministers will today meet in Brussels to inspect the agreement and decide whether to grant Greece the money.
Join our new commenting forum
Join thought-provoking conversations, follow other Independent readers and see their replies