Greece crisis: poll shows voters will say 'no' to the troika's terms – but gap is narrowing
The Greek prime minister has put in place capital controls to restrict the movement of cash in Greece and stop the banks from collapsing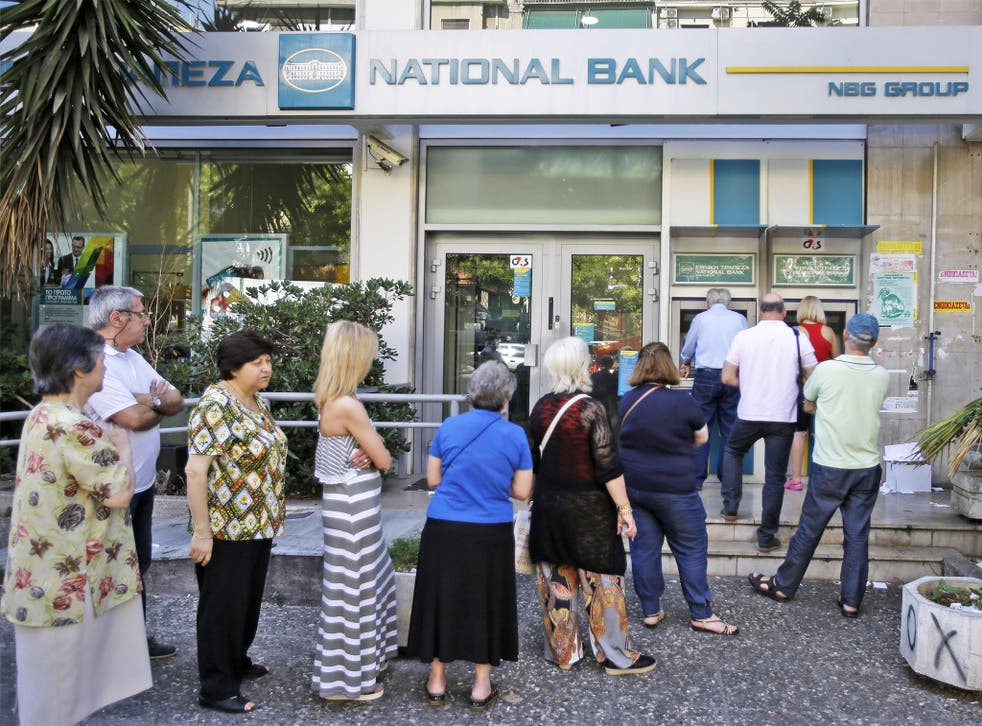 Most Greeks will still vote 'no' to the bailout terms proposed by the troika, though public opinion warmed towards the proposals after the banks closed earlier this week, according to a poll.
A poll conducted by the ProRata institute and published in the Efimerida ton Syntatkton newspaper showed that before the banks closed 57 per cent of people would vote 'no' to reject the troika's proposals, but after the banks closed this dropped to 46 per cent.
Efsyn has also reported that some workers in Athens were been pushed into attending a 'Yes' rally by their employers on Tuesday night. The newspaper cited a labour minister who had received complaints.
Alexis Tspiras, the Greek prime minister, has put in place capital controls to restrict the movement of cash in Greece and stop the banks from collapsing.
Greeks are still able to withdraw a maximum of €60 a day and officials say there is no limit on the amount that can be withdrawn by foreign accounts. People can also still pay their bills online.
Greece failed to pay a €1.6 billion loan to the IMF on Monday, making it the first developed country ever to default.
Register for free to continue reading
Registration is a free and easy way to support our truly independent journalism
By registering, you will also enjoy limited access to Premium articles, exclusive newsletters, commenting, and virtual events with our leading journalists
Already have an account? sign in
Register for free to continue reading
Registration is a free and easy way to support our truly independent journalism
By registering, you will also enjoy limited access to Premium articles, exclusive newsletters, commenting, and virtual events with our leading journalists
Already have an account? sign in
Join our new commenting forum
Join thought-provoking conversations, follow other Independent readers and see their replies