Greece crisis: thousands join crowdfunding campaign to fund bailout
Contributions of €5000 will be rewarded with a Greek holiday for two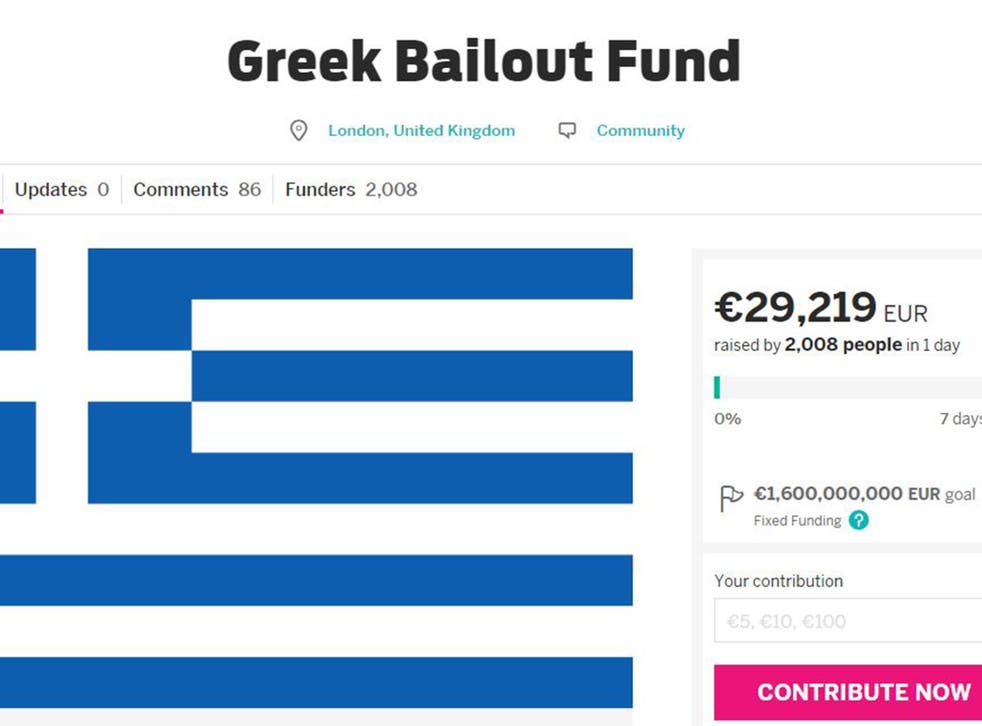 Thousands of people have contributed to a crowdfunding campaign to fund the Greek bailout.
The campaign, which was started by Thom Feeney, promises contributors rewards such as a 'Postcard of Alex (sic) Tsipras', 'Greek Feta and Olive Salad' and 'Bottle of Ouzo'.
Contributions of €5000 will be rewarded with a Greek holiday for two.
Feeney, who is 29 and lives in Bethnal Green, London, said he was fed up of European politicians failing to act to help the Greek people.
"€1.6bn is a relatively small in the grand scheme of things," Feeney told The Independent. "In fact, you could raise that money by everyone in the EU just having a feta and olive salad for lunch today.
"So why don't we just do that? Bypass the dithering politicians and the people of Europe fund a bailout. We get a tasty lunch, Greece gets economic stability."
Feeney said he had no connection to Greece, other than consuming a lot of their national produce.
Feeney has been overwhelmed with positive comments. "OK Greece has made mistakes, but let's forgive them and do 'the right thing' by supporting them from the grassroots of society," said Phil Butterworth.
One commenter pointed out that for Feeney to reach the €1.6bn target, he would need to raise €200,000 a minute.
Join our new commenting forum
Join thought-provoking conversations, follow other Independent readers and see their replies