Greece crisis: Tsipras vows referendum 'will go ahead' on Sunday
Tsipras has rejected calls to turn it into a yes/no vote on whether Greece should keep the euro
Hazel Sheffield
Thursday 02 July 2015 07:16 Comments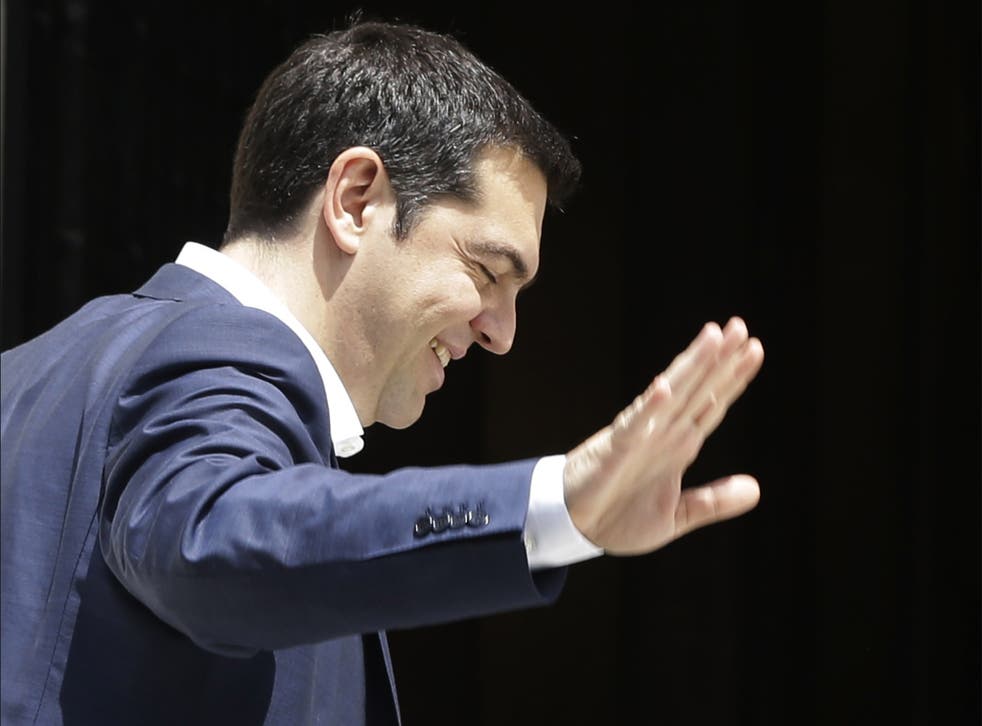 Alexis Tsipras, the Greek prime minister, has vowed that there will be a referendum on whether the Greek people want to accept austerity measures on Sunday.
Tsipras has also rejected calls from EU leaders to turn it into a yes/no vote on whether Greece should keep the euro.
"I never expected a democratic Europe not to give space and time [to hold the referendum]. It is a disgrace that we have these scenes of shame because they closed the banks precisely because we wanted to give the people the vote," he said.
Tsipras speech comes in spite of warnings that there is not enough time to properly plan for a referendum, or that holding such a vote prevents negotiations on a bailout deal in the meantime.
Thorbjorn Jagland, the secretary general of the Council of Europe, said that at least two weeks were needed to plan a referendum properly.
The vote "has been called on such a short notice, that this in itself is a major problem," Jagland said Wednesday by phone from Lisbon, Portugal, according to The Telegraph. "And also the fact that the questions that are put to the people ... are not very clear."
Angela Merkel has refused to negotiate with Greece before the referendum takes place.
"Compromise at any cost is not possible," Merkel said. "Otherwise Europe will be lost."
She said the door remains open for Greek talks, but that any further talks would have to involve the IMF.
"We owe it to the Greek people," she said at the Bundestag on Wednesday.
Register for free to continue reading
Registration is a free and easy way to support our truly independent journalism
By registering, you will also enjoy limited access to Premium articles, exclusive newsletters, commenting, and virtual events with our leading journalists
Already have an account? sign in
Join our new commenting forum
Join thought-provoking conversations, follow other Independent readers and see their replies