Greece crisis: Country on 'war footing' as banks days away from collapse
The withdrawal limit at ATMs has been cut from €60 to €50
Hazel Sheffield
Friday 03 July 2015 10:24 Comments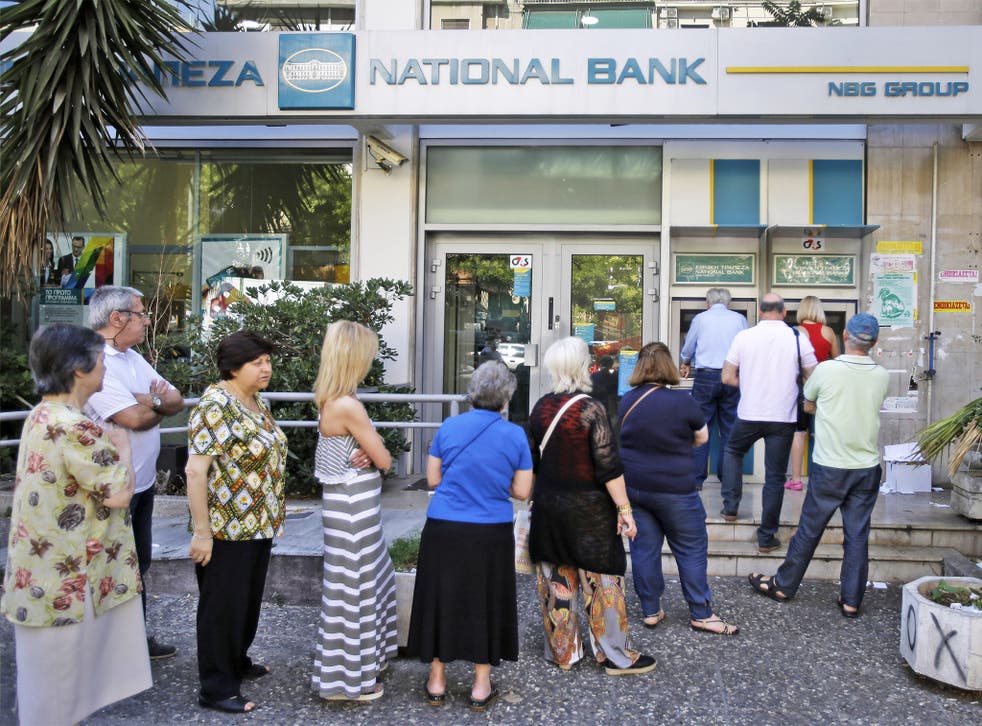 The Greek finance minister has said the country is on 'war footing' as money runs so low at the banks that they would collapse within hours were they to open again on Tuesday.
"We are on a war footing in this country," Yanis Varoufakis said.
Businesses are struggling to operate with so little cashflow. Business leaders have been locked in talks with the Bank of Greece, according to the Telegraph, to secure funding to cover essential imports such as food and medicine to sustain the tourist industry.
They are seeking a payout from the emergency liquidity funding Greece received from Europe last week. Even then, officials say this money can only provide a stopgap and would not allow the banks to open again on Tuesday as was planned.
"We are reliably informed that the cash reserves of the banks are down to €500 million," said Constantine Michalos, head of the Hellenic Chambers of Commerce. Anybody who thinks they are going to open again on Tuesday is day-dreaming. The cash would not last an hour," he said.
Meanwhile the limit on cash withdrawals from ATM machines has been reduced from €60 to €50. The official line is that €20 are running out, however some reports have said this is a sign of financial contagion. Petrol stations and small businesses have also reportedly stopped accepting credit cards.
Register for free to continue reading
Registration is a free and easy way to support our truly independent journalism
By registering, you will also enjoy limited access to Premium articles, exclusive newsletters, commenting, and virtual events with our leading journalists
Already have an account? sign in
Join our new commenting forum
Join thought-provoking conversations, follow other Independent readers and see their replies