Greece debt crisis: Greece agrees crippling austerity deal in eleventh-hour talks - but Juncker says there were 'no winners or losers'
"In this compromise, there are no winners and no losers," Juncker said.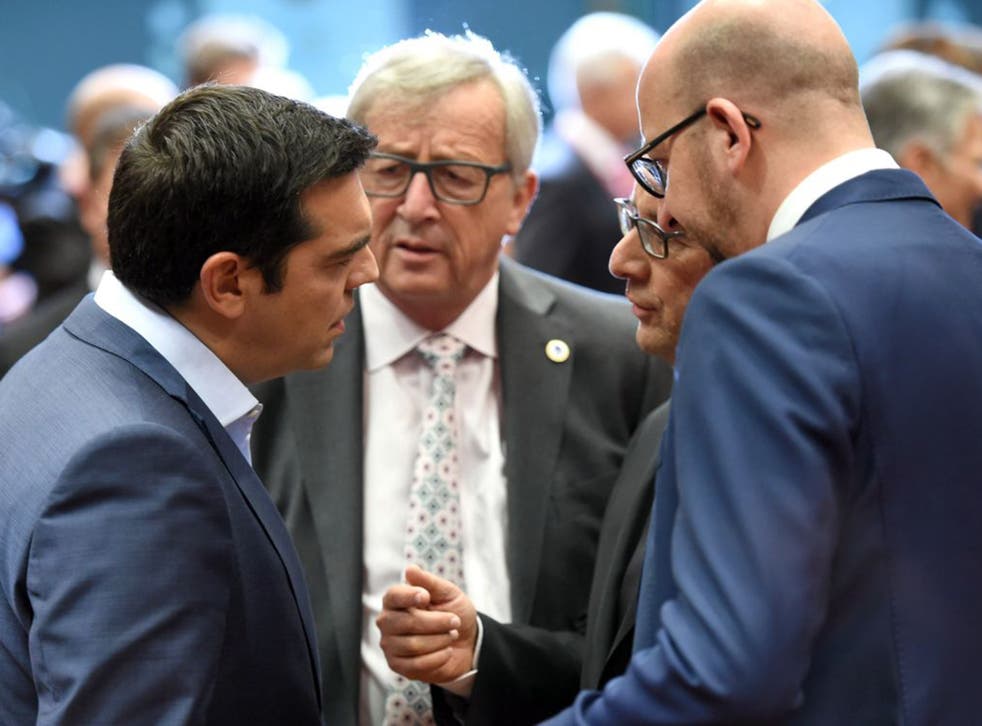 Jean-Claude Juncker, the president of the European Commission, emerged from 17 hours of brokering a deal to keep Greece in the euro insisting that Greece was not humiliated by the outcome.
"In this compromise, there are no winners and no losers," Juncker said. "I don't think the Greek people have been humiliated, nor that the other Europeans have lost face. It is a typical European arrangement."
But at that same moment the Greek Prime Minister Alexis Tsipras was vowing to get his country's sovereignty back.
"We managed to avoid the most extreme measures," Tsipras said. "Greece will fight to return to growth and to reclaim its lost sovereignty."
There were behind the scenes reports that Tsipras looked like a 'beaten dog', with barely any bargaining power left.
It was perhaps no surprise that Tsipras took the deal so badly. Just a week after the Greek people voted by a huge margin against the austerity measures put forward by the country's European lenders, Tsipras signed up to nearly all of them. Greece also agreed to privatise €50 billion worth of assets and use the cash in part to pay back some of its debts.
In pictures: Greek referendum

Show all 28
A social media campaign with the hashtag #thisisacoup started trending on Twitter in the aftermath of the deal.
The leaders headed straight off to sleep before their next challenge: Tsipras must convince his government in Athens that he did the best he could for his country, while the each member of the Eurozone must pass the agreement through its national parliament.
Join our new commenting forum
Join thought-provoking conversations, follow other Independent readers and see their replies