Greece 'has three weeks to make austerity deal or faces explosive debts'
'We could be looking at potentially disastrous political turmoil, which would bring back the scenario of Grexit with a vengeance,' says economic expert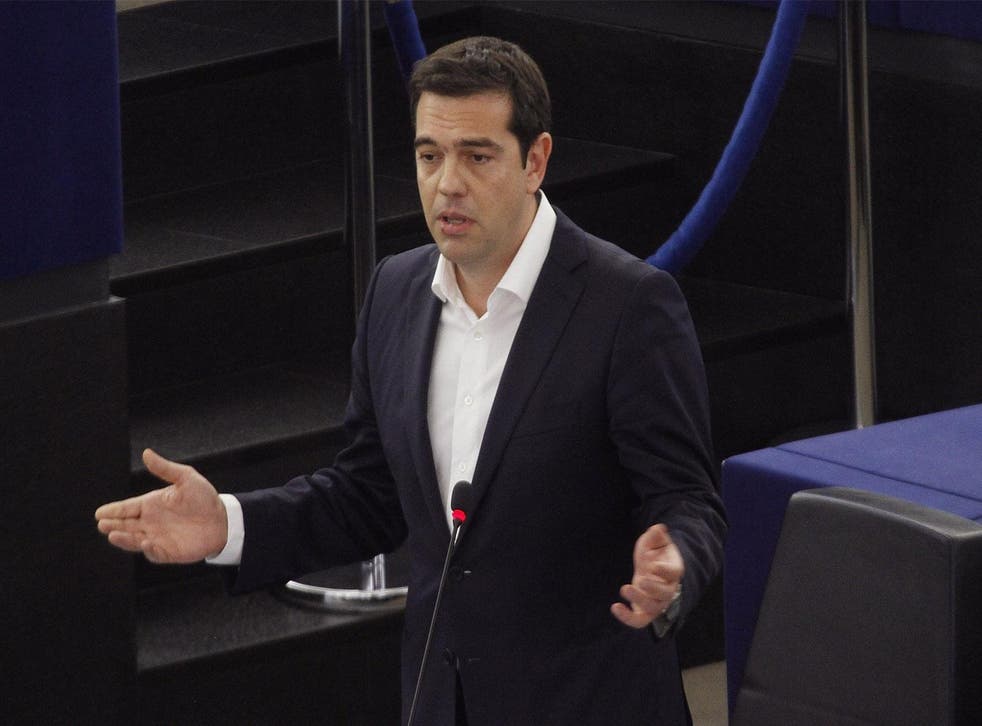 Greece must agree an austerity deal with creditors within the next three weeks or it faces being plunged back into another major debt crisis, the International Monetary Fund (IMF) has warned in a leaked report, adding that the country will need further substantial relief from EU nations.
The Greek government is believed to have reached an impasse with negotiators over claims it can attain a budget surplus of 3.5 per cent after its third multi-billion euro bailout programme since 2009 runs out next year.
In a report leaked to Reuters on Monday, the IMF said prime minister Alexis Tsipras and his coalition government could lead Greece into "explosive" long-term debt for the next decade if negotiations are not satisfactorily concluded by 20 February, when eurozone finance ministers are next due to meet. It added that Greek debt could explode to 275 per cent of GDP by 2060.
The most recent meeting with creditors ended in a stalemate with Mr Tsipras saying he was not willing to take on further harsh cuts proposed by eurozone ministers, which he described as "absurd".
"Greece cannot grow out of its debt problem," the IMF said in the leaked report, according to Reuters. "Greece requires substantial debt relief from its European partners to restore debt sustainability".
Major elections in Europe's wealthiest nations, starting in the spring, could cause further unrest in Greece and make it even more difficult to negotiate successfully.
Should Greece fall back into severe economic and political unrest in the coming months, the prospect of the troubled country losing its membership of the European Union - dubbed 'Grexit' - could become a very real possibility once more.
"It is critical that a compromise is found," Aristides Hatzis, law and economics professor at the University of Athens, told the Guardian.
"If these negotiations are not wrapped up by February 20, we could be looking at potentially disastrous political turmoil, which would bring back the scenario of Grexit with a vengeance."
A swathe of austerity cuts across all aspects of infrastructure in Greece has left 53 per cent of residents believing EU membership is not right for their country, according to a poll by Alco. Meanwhile support for Mr Tsipras' government continues to plummet and fresh elections may be called.
On Monday, Greek bond yields soared amid rising concerns that the country will struggle to repay creditors.
Join our new commenting forum
Join thought-provoking conversations, follow other Independent readers and see their replies