Greece needs €50 billion to survive next three years, IMF warns
The IMF also recommended that Greece's creditors offer much lower interest rates and longer repayment periods
Doug Bolton
Friday 03 July 2015 06:57 Comments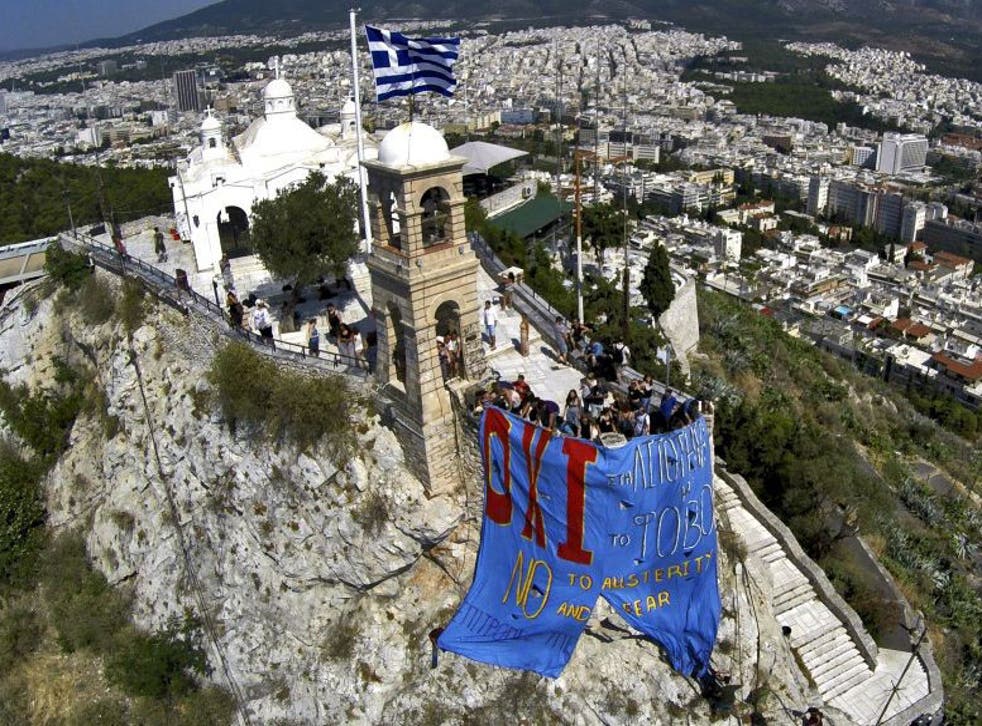 The International Monetary Fund (IMF) says Greece needs €50 billion (£35 billion) and massive debt relief to keep it afloat over the next three years.
It said that this huge sum, coupled with discounted interest rates and a longer debt repayment period from its creditors, would keep the country going from October to the end of 2018.
However, the IMF's analysis was made before Greece defaulted on its IMF loans on Tuesday night, and before it closed its banks on Monday, meaning the outlook is even worse now.
Along with this announcement, the IMF said that Greece's finances have deteriorated because Athens has been slow with enacting economic reforms.
In a report from last year, the IMF predicted that Greece's national debt would fall from 175 per cent of its economic output in 2013 to 128 per cent in 2020.
Now, given the recent worsening of the crisis, its debts will fall to only 150 per cent of economic output in 2020.
The IMF lands the blame for this bleak forecast at the feet of Prime Minister Alexis Tsipras. One of Greece's plans to raise money was to privatise state assets, which was predicted to raise €50bn by the end of 2015.
In pictures: Solidarity protest for Greece in London

Show all 7
However, Tsipras has been slow to enact these changes, and the government has only raised €3.2bn so far through privatisation.
Of the €50bn that the IMF believes Greece needs, it says the troika of European creditors - the European Union, the European Central Bank and the IMF - will need to come up with €36bn.
It recommended that credit be offered on "highly concessional terms", that would give the stricken country low interest rates and long repayment periods.
President of the Eurogroup, Jeroen Dijsselbloem, said it would be "incredibly difficult" to find a new bailout package for Greece if citizens vote 'No' in Sunday's referendum.
He criticised the Greek government for urging people to turn down the proposed bailout package, saying: "The Greek government is rejecting everything with the suggestion that if you vote 'no' you will get a better or less tough, or more friendly package. That suggestion is simply wrong."
Register for free to continue reading
Registration is a free and easy way to support our truly independent journalism
By registering, you will also enjoy limited access to Premium articles, exclusive newsletters, commenting, and virtual events with our leading journalists
Already have an account? sign in
Join our new commenting forum
Join thought-provoking conversations, follow other Independent readers and see their replies