Greece news: Varoufakis booed in Greek parliament as he votes no to sweeping austerity reforms
The reforms passed through parliament with a huge majority of 229 in favour and just 64 against
Hazel Sheffield
Thursday 16 July 2015 09:54 Comments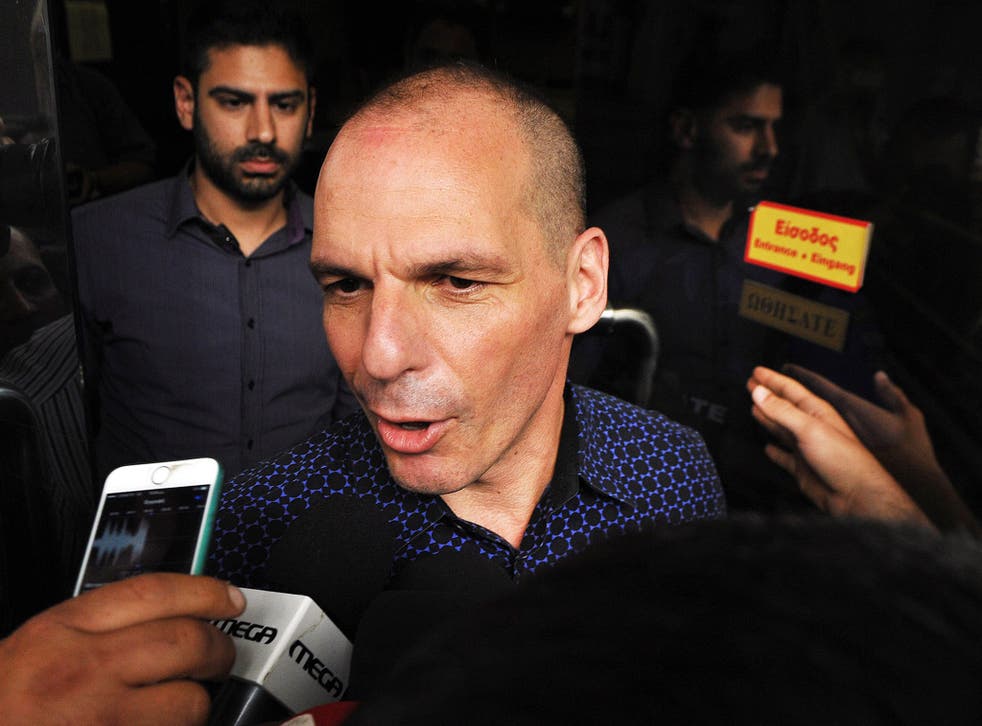 The former Greek finance minister Yanis Varoufakis was reportedly booed and catcalled in parliament last night as he voted no the European lenders' austerity reforms.
The Greek parliament met at midnight to vote through four key reforms that had been demanded by Brussels before negotiations for a third bailout deal could begin.
The reforms passed through parliament with a huge majority of 229 in favour and just 64 against, as Greek prime minister Alexis Tsipras's opponents voted to keep Greece in the eurozone. Failure to pass the reforms would have resulted in financial collapse in Greece because it no longer has enough capital to keep its banking system afloat.
Half of the no votes came from the governing Syriza party. Parliament reportedly descended into uproar when Yanis Varoufakis gave his no vote.
Varoufakis was ousted from parliament in July after rumours that European lenders refused to negotiate with him.
He published an annotated version of the agreement on his website on Wednesday evening head of the vote, accusing the troika of false logic.
"The Syriza government must sign a declaration of having defected to the troika's 'logic'," he wrote in the margins of the text.
Register for free to continue reading
Registration is a free and easy way to support our truly independent journalism
By registering, you will also enjoy limited access to Premium articles, exclusive newsletters, commenting, and virtual events with our leading journalists
Already have an account? sign in
Join our new commenting forum
Join thought-provoking conversations, follow other Independent readers and see their replies