Greece debt crisis as it happened: EU chiefs at loggerheads hours before Alexis Tsipras's last ditch deal proposals
EU leaders are divided over whether Greece will be able to salvage a deal at a European Union summit at 5pm on Tuesday
Hazel Sheffield
Tuesday 07 July 2015 19:16 Comments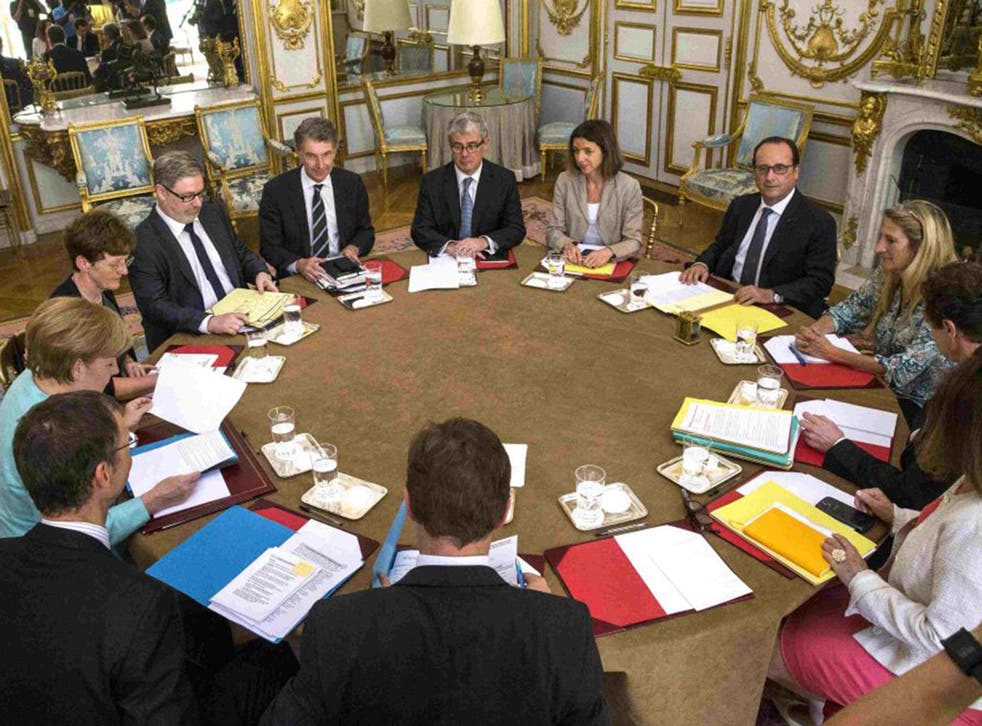 Here are the latest updates:
•EU chiefs at loggerheads hours before Alexis Tsipras's last ditch deal proposals
•Dutch PM tells Greece: Bring in proper reforms - or it's over
•Tsipras to come up with new plan to save Greece within 24 hours
•Yanis Varoufakis resigns after being 'forced out'
• Greeks say 'No' to austerity and plunge Europe into crisis
• The Greece debt crisis explained in less than 100 words
• What does a 'No' vote in the referendum mean
• Will Greek troubles spill over to the rest of Europe and UK?
EU leaders are divided over whether Greece will be able to salvage a deal at a European Union summit at 5pm on Tuesday.
In a speech to the European Parliament this morning, European Commission head Jean-Claude Juncker said that his aim was to prevent Greece from leaving the Eurozone, even though a new deal would take time.
"My aim is to prevent Grexit. I am against Grexit," he said.
In a press conference on Tuesday morning, Martin Shulz, the president of the European Parliament, agreed. "I'm in favour of keeping the eurozone together. Those who want to split up the eurozone are wrong," he said.
Not all politicians agree with this view. German CDU politician Klaus-Peter Willsch told the BBC that Greece should not stay within the EU.
"At this moment, if you have Greece out of the euro, it will strengthen the euro," he said. "I think we need to restructure the Eurozone so that countries can get out if they can't take it any longer."
Christine Lagarde, the head of the International Monetary Fund, is reportedly staying away from the summit this evening. That's not surprising – Greece is in arrears to the IMF after missing a €1.6 billion payment on June 25.
Register for free to continue reading
Registration is a free and easy way to support our truly independent journalism
By registering, you will also enjoy limited access to Premium articles, exclusive newsletters, commenting, and virtual events with our leading journalists
Already have an account? sign in
Join our new commenting forum
Join thought-provoking conversations, follow other Independent readers and see their replies