Greece teetering on the edge of crisis as EC slashes growth forecast to 0.5%
EC President warns Grexit could spell the end for the eurozone
Hazel Sheffield
Tuesday 05 May 2015 15:37 Comments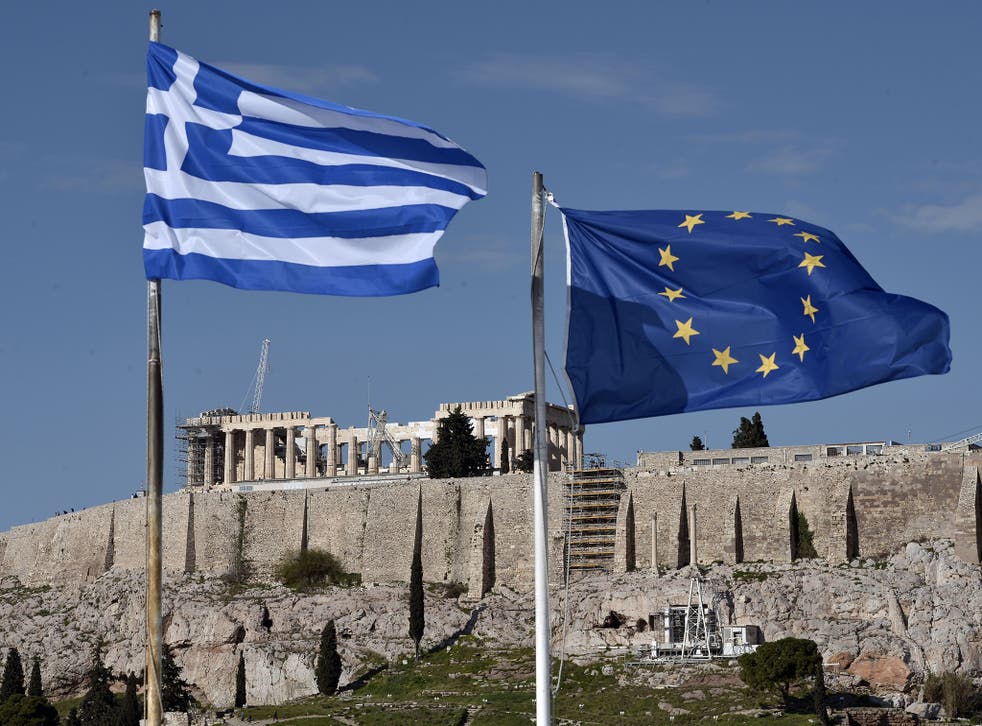 Greece is once again teetering on the edge of bankruptcy after the European Commission slashed growth forecasts from 2.5 per cent to just 0.5 per cent in 2015, pushing the country's debt-to-GDP ratio to 180 per cent.
The EC said the decision to call snap elections last year had stalled growth in Greece.
A delay to pension payments last week is followed by news from the BBC this week that some payments for medical staff have not been received. Hospital suppliers, who provide bandages and vital machinery to hospitals, have warned that they may not able to continue deliveries.
"In the past four months we are experiencing an undeclared suspension of payments," their associations said in a statement seen by the BBC.
The growth forecast comes a day before the ECB decides whether to continue providing liquidity assistance to Greece's banks.
In a press conference following the announcement, Pierre Moscovici, European Commissioner for Economic and Financial Affairs, said that Europe and Athens both want Greece to remain in the Eurozone.
A recent poll revealed the majority of Greek people want to keep the euro. About a third favour a split.
Jean Claude Juncker, President of the EC, said just a day before that if Greece left the eurozone, "the Anglo-Saxon world" would dismantle the rest of the currency union piece by piece – by which he may mean the UK.
"I want a fair deal with Britain, but Britain is not in a situation to impose its exclusive agenda to all the other member states of Europe", Juncker said on Monday.
The EC forecast for eurozone was much brighter, with expectations of growth raised from 1.3 per cent to 1.5 per cent. Cheap oil, quantitative easing and the weaker euro are all fuelling growth, the EC said.
Register for free to continue reading
Registration is a free and easy way to support our truly independent journalism
By registering, you will also enjoy limited access to Premium articles, exclusive newsletters, commenting, and virtual events with our leading journalists
Already have an account? sign in
Join our new commenting forum
Join thought-provoking conversations, follow other Independent readers and see their replies