Greek debt crisis: President of European Commission accuses Athens of 'egotism'
Jean-Claude Juncker has given a conference after Greece and its creditors failed to reach a bailout extension agreement at the weekend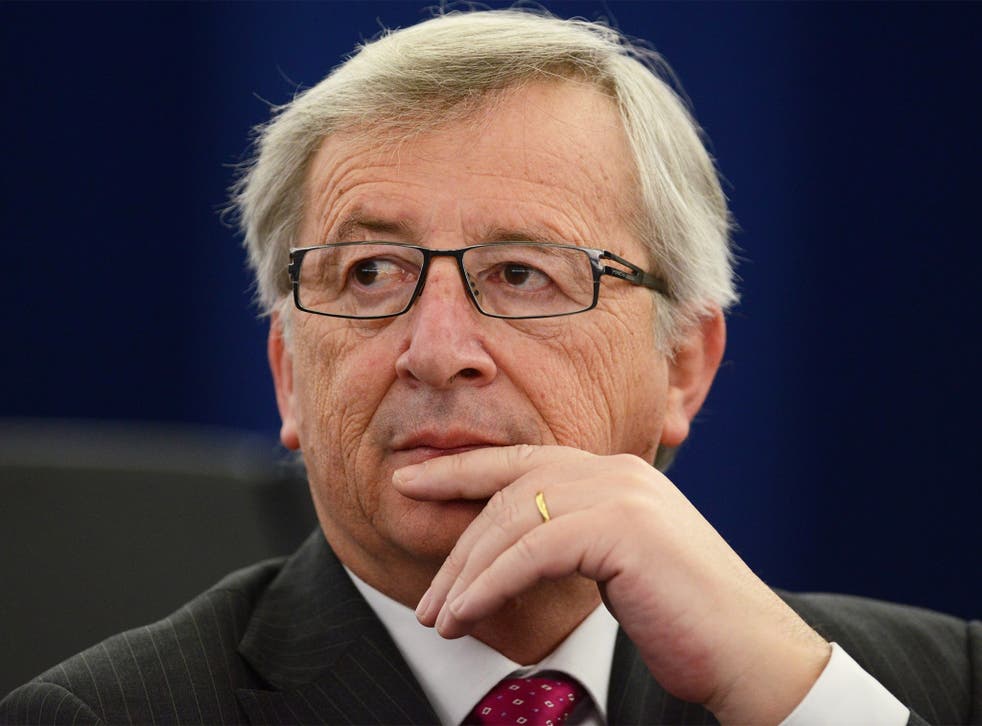 The president of the European Commission, has accused the Greek government of "egotism and tactical and populist games", as attempts to find a solution to the euro crisis faltered further.
Claiming that the situation between Greece and its creditors was not "a game of liar's poker", Jean-Claude Juncker widened the division between Athens and the rest of the eurozone at a rare conference at the commission's headquarters in Brussels.
In an appeal to the Greek people, Mr Juncker encouraged them to defy the position of the government, saying that "one shouldn't commit suicide for fear of dying".
Mr Juncker added that he felt "betrayed" by the lack of concern over how much effort he has personally put into helping find a resolution for the financial turmoil in the debt-stricken country.
In a bold move, Mr Juncker claimed that by deciding to leave the eurozone, Greece would send a message to the rest of the world that was a "signal that Greece wants to distance itself from Europe and the European Union".
"This isn't a game of liar's poker," he said. "There isn't one winner and another one who loses. Either we are all winners or we are all losers."
"I am deeply distressed, saddened, by the spectacle that Europe gave last Saturday. In a single night, the European conscience has taken a heavy blow. Goodwill has somewhat evaporated."
Mr Juncker accused Athens of playing games in the course of discussions, expressing his frustration at the deadlock.
"After all the efforts that I have made, after all the efforts of the Commission and of the other institutions involved, I feel a little betrayed because people are not taking enough account of my personal efforts and the efforts of numerous other people," he said.
"Momentum has been broken unilaterally by the announcement of the referendum and above all by the intention to campaign on a 'no' to this agreement and above all by not telling the whole truth."
"This is what the order of priorities should be: responsibility before individual biographies."
Alexis Tsipras the Greek prime minister announced on Friday night that there would be a referendum for the Greek people to either accept the conditions of the EU bailout programme, or reject them, in a move that has surprised Brussels.
Addtional Reporting: AP
Join our new commenting forum
Join thought-provoking conversations, follow other Independent readers and see their replies