Greek debt crisis: What are capital controls and how do they work?
Capital controls were announced by the Greek government in the hope that they will prevent any further flow of money out of the country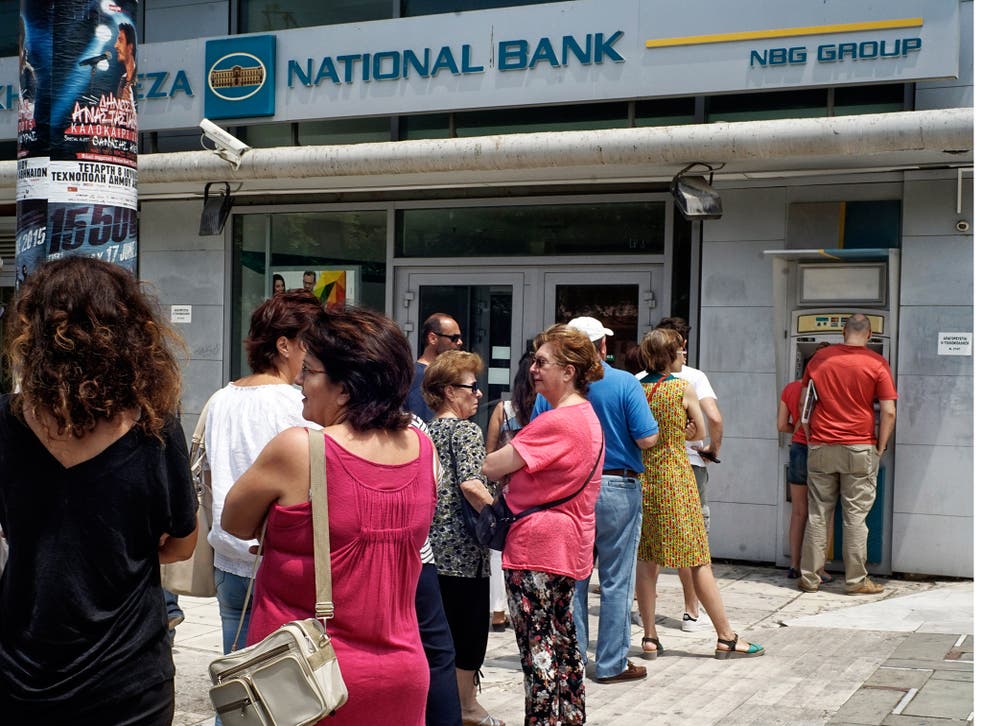 The Greek government has imposed capital controls on its citizens in an attempt to prevent more money leaving the country. But what are the controls that have been put in place and how do they work?
A capital control is a measure that is taken by the government of a country, central bank, or regulatory body to control the amount of money going into or out of a country's economy from abroad.
The move to implement the controls is due to the European Central Bank's announcement on Friday that it would not be increasing the level of funding to the Greek government.
In the case of Greece, it means putting controls on the amount of money that citizens can withdraw at any one time. With a maximum withdrawal of €60, per person, per day, the Greek government is hoping that it will prevent large amounts of money leaving being withdrawn as people lose confidence in the Greek banks.
People will still be able to complete transactions online in order to pay their bills, but they will not be allowed to transfer money abroad.
In theory, the controls have been implemented to stop euros leaving Greek banks and being placed in other European banks, converted into different currencies, being hidden under the bed.
Fears among British citizens are those of the people that have booked a holiday to Greece in the coming weeks, or are currently in the country. While it may not be possible for a British person attempting to actually withdraw money, this is down to the number of people that have already been to the bank.
If they do manage to come across an ATM that is still releasing cash, there is no limit on withdrawals for anybody with a foreign account – it means that money comes into the country.
The Cypriot government did the same in 2013 when its banking crisis meant that it had to do a deal with the EU and IMF in order to be bailed out. The Cypriot government allowed a maximum of €300 to be withdrawn per person, per day, however.
A Greek official told The Independent: "The announced measures restricting the movement of capital do not affect in any way those who wish to make transactions or ATM withdrawals using debit or credit cards issued abroad.
"It should be also noted that there is ample availability of both fuel and all products and services that ensure a smooth and fun stay for the visitors in every city, region and the islands.
"Greece continues to guarantee a high level of quality of services offered to visitors who have made our country a top tourist destination worldwide."
Join our new commenting forum
Join thought-provoking conversations, follow other Independent readers and see their replies