H&M, Bovis, Nissan: Business news in brief Tuesday 16 August 2016
World's biggest fashion retailer posts strong July; House builder negotiates post-Brexit land discounts; Japanese car giant claims new technology could make diesel cars obsolete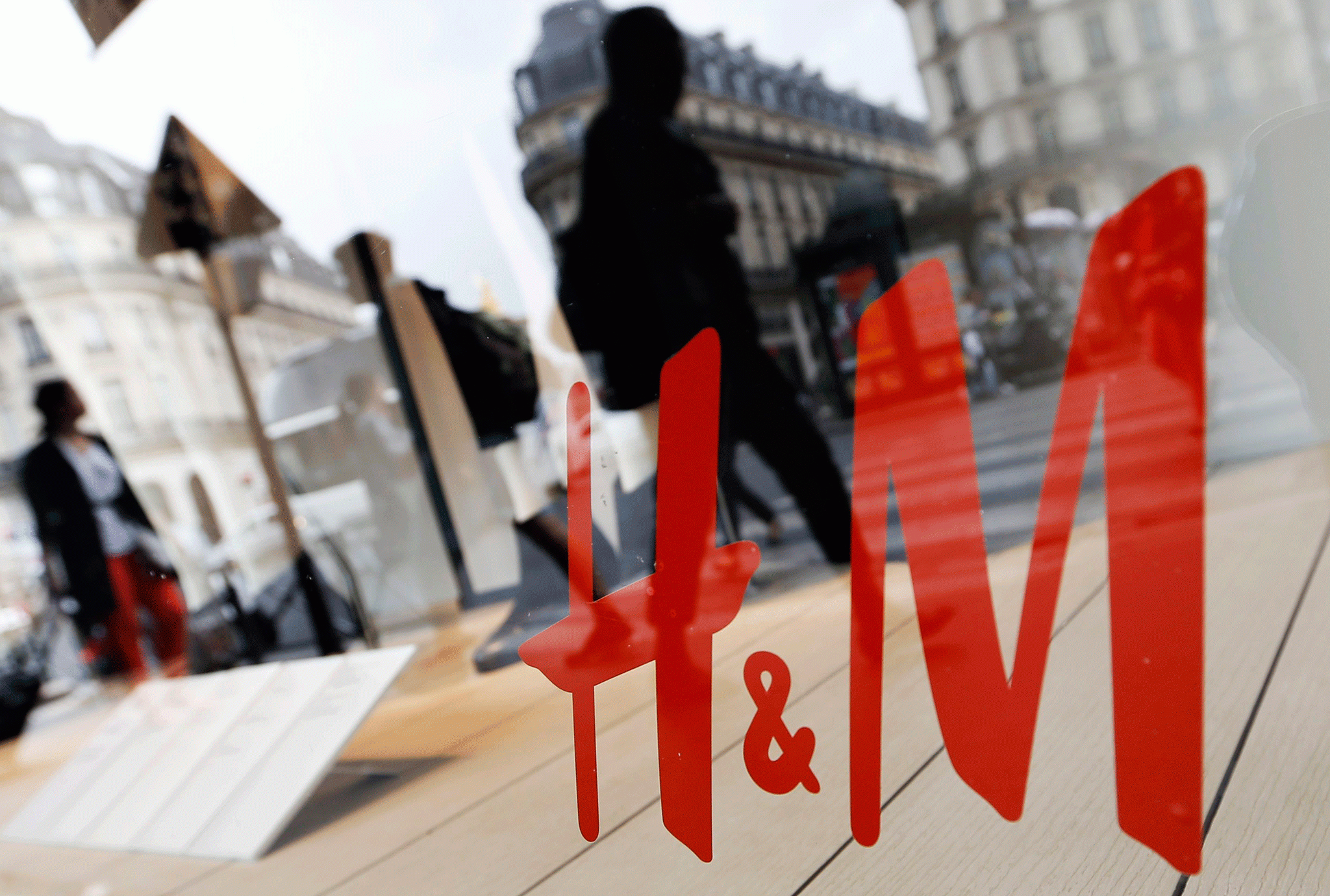 Hedge funds post record bets against pound on Brexit pessimism
Speculators are the most bearish on the pound since records began as they await data that will give the clearest picture yet of the effects of Britain's decision to leave the European Union.
Sterling touched a one-month low versus the dollar before reports this week on July inflation, retail sales and jobless claims, which are forecast to show the economy is struggling in the wake of the 23 June. The pound dropped to a 31-year low after the Brexit vote, and resumed its decline following the Bank of England's decision this month to cut interest rates and boost monetary stimulus.
The currency fell to $1.2901, the lowest since 11 July and its 12 per cent slide this year makes it the worst performer among 32 major peers.
"The pound has broken through some key psychological and technical support levels," said Angus Nicholson, a market analyst at IG Ltd. in Melbourne. "If, as expected, we see further evidence of the UK heading into technical recession, it's difficult to think of any scenario other than further BOE easing."
Sterling slipped 0.1 percent to 86.50p per euro, after dropping Friday to a three-year low of 86.53 — surpassing the lows after the EU referendum.
Hedge funds and other large speculators boosted net bearish wagers on the pound versus the dollar to 90,082 contracts in the week to 9 August, the most in Commodity Futures Trading Commission figures dating from 1992. Investors were last positive on the UK currency in November.
© Bloomberg
H&M July sales support prediction of upturn in second half
Budget fashion firm Hennes & Mauritz generated a bigger rise than expected in sales last month, offering some support to company guidance that results in the second half of the year were likely to be stronger than in the first.
Local currency sales at the world's second-biggest fashion retailer after Zara owner Inditex rose 10 per cent in the month, against a mean forecast for a 9 per cent rise in a Reuters poll of analysts.
H&M's shares rose 2.2 per cent on Thursday, trimming the year-to-date decline to less than 8 per cent.
July marked the 10th month of slower growth than a year earlier amid tough conditions for global clothing retail, tougher competition in H&M's budget segment and several months of adverse weather conditions in some of H&M's key markets.
H&M's negative sales trend is however widely expected to turn around from August as year-ago comparisons get easier. In August 2015 growth was a mere 1 per cent.
Bernstein analyst Jamie Merriman said July sales were probably supported by discounting and estimated like-for-like sales at the fast-expanding firm were unchanged from a year ago.
H&M has seen profits shrink for three consecutive quarters, squeezed not only by the usually big markdowns, but also by large long-term investments in online technology and new brands, and by high purchasing costs in Asia due to a stronger dollar.
Many analysts however see a return to profit growth from the fourth quarter helped by better currency translation effects.
Karl-Johan Persson, H&M chief executive said in June he saw good conditions for better results in the second half of the year than in the first.
© Reuters
Builder Bovis bags Brexit bargains
British housebuilder Bovis Homes said on Monday it had renegotiated some land deals after the Brexit vote, cutting the price it paid and factoring in a greater level of potential risk.
The 131-year-old firm, which has focused on more affluent regions in the south of England where property prices tend to be higher, also said demand had bounced back after a brief fall following the referendum.
Property was one of the first sectors hit by the Brexit vote with several commercial funds closed due to investors pulling out their money and some housebuilders have also said they are reassessing land purchases, their biggest expense.
Bovis, whose first-half pre-tax profit rose 15 per cent to £61.7m, said it had renegotiated some deals it was about to make before the vote.
"We had around six transactions that were approved internally just prior to the half year," David Ritchie, Bovis chief executive, said.
"We've gone back and discussed with the vendors a risk-adjusted view on life which will bring the cost of that land lower and in most of those cases, those vendors have been understanding of our position."
The firm does not operate in London which is likely to be hardest hit by any slowdown caused by Brexit, due to the large number of foreign buyers and a higher proportion of the most expensive homes.
Prices in the capital fell by a monthly 2.6 per cent between 10 July and 6 August, according to property website Rightmove, the largest drop of any region.
Bovis said it was too soon to assess the impact of the Brexit vote and this month's cut in interest rates on the housing market and that it had been pleased with the solid level of interest shown by homebuyers in recent weeks.
© Reuters
Could Nissan's new petrol engine make diesel obsolete?
Nissan has come up with a new type of petrol engine it says may make some of today's advanced diesel engines obsolete.
The new engine uses variable compression technology, which Nissan engineers say allows it at any given moment to choose an optimal compression ratio for combustion - a key factor in the trade-off between power and efficiency in all petrol-fuelled engines.
The technology gives the new engine the performance of turbo-charged petrol engines while matching the power and fuel economy of today's diesel and hybrid powertrains - a level of performance and efficiency the conventional petrol engine has so far struggled to achieve.
The potential breakthrough technology comes at a time when diesel engine technology has been tarnished by Volkswagen's emissions cheating scandal.
The German carmaker admitted last year to using secret software to cheat exhaust emissions tests on its diesel cars, affecting millions of vehicles worldwide, and prompting the departure of the company's CEO and other executives.
"Diesel engine is a hot topic globally. We believe this new engine of ours is an ultimate gasoline engine that could over time replace the (advanced) diesel engine of today," Kinichi Tanuma, a senior Nissan engineer who leads product development for the premium Infiniti brand, told reporters at a pre-launch briefing last month.
"Everyone's been working on variable compression and other technologies to significantly improve gasoline engine fuel economy ... at least for the last 20 years or so," said James Chao, Asia-Pacific managing director at consultant IHS.
"Increasing the fuel efficiency of internal combustion engines is critical to automakers. Not all consumers will accept a battery electric vehicle solution. But significant challenges remain, such as increased complexity and cost, as well as potential vibration issues."
The new Variable Compression-Turbo engine, expected to be officially unveiled at next month's Paris motor show, will initially be showcased in an Infiniti car to be unveiled next year, Nissan engineers said, without elaborating. Eventually, it's expected to be used in Nissan cars and possibly by its alliance partner Renault
© Reuters
RBS says main office would move if Scotland were independent
RBS would move its main office from Scotland if the nation were to split from the UK after the Brexit vote, although moving domicile would not mean major job losses, the head of RBS has said.
"The Royal Bank of Scotland would just be too big for the economy (...) but that's around the plaque and not about where our people (are) because we have a very big business up here in Scotland," Ross McEwen, chief executive told the BBC in an interview.
"We will have the people in the right place, moving the plaque won't make any difference to that."
Nicola Sturgeon, the Scottish First Minister, has vowed to find ways to honour Scotland's vote to stay in the European Union and is not ruling out holding a second independence referendum.
Less than two years ago Scots voted to stay in the UK by 55 to 45 percent.
© Reuters
William Hill rejects sweetened offer from 888 and Rank
William Hill rejected an increased £3.1bn offer from 888 Holdings and Rank Group as the suitors raise the stakes in their effort to combine with the UK's biggest bookmaker.
The new cash-and-stock proposal values each William Hill share at about 352p per share, compared with a first bid of 339p, the bookmaker said Monday. It originally valued the first offer at 364p, though changed the method by which it calculates the price.
"This revised proposal continues to substantially undervalue the company," William Hill Chairman Gareth Davis said in the statement. "The board sees no merit in engaging."
The increased proposal adds to tension ahead of an 21 August deadline for the suitors to make a formal offer.
The suitors increased the stock element of their bid, while leaving the cash portion unchanged at 199p per share.
© Bloomberg
UK shares are good value says JPMorgan
JP Morgan has kept its recommendation on UK equities, arguing that relatively high dividend yields, sterling weakness and the possibility of further rate cuts from the Bank of England should support the market.
"We reiterate our 'Overweight' call on UK equities that we initiated early this year," JP Morgan equity strategist Mislav Matejka said in a research note.
"UK is a defensive market with the highest dividend yield out of main regions, at 3.9 percent. UK 10-year yields have fallen almost 150 basis points year-to-date, and BoE is likely to cut further," he said, adding that a slump in sterling after June's Brexit vote would also help the FTSE 100's exporters.
© Bloomberg
G4S poaches Petrofac's Tim Weller for CFO
G4S, the world's largest security group, named Tim Weller as its new chief financial officer on Monday, poaching him from oilfield services company Petrofac where he held the same role.
Weller, who has been on the board of G4S since 2013, will replace Himanshu Raja who is due to step down on 1 October, the British company said in a statement.
"(Weller's) experience and skill will be invaluable in leading our global finance team and supporting our broader transformation programme," Ashley Almanza, G4S chief executive said.
G4S, whose activities range from running prisons to transporting cash and providing security at government buildings, is in the middle of an overhaul after a string of high-profile contract problems in Britain.
© Reuters
Business news: In pictures

Show all 13
Software company Sage hit by client data breach
Sage Group, a provider of accounting, payroll and payments software for businesses, said an internal login had been used to gain unauthorized access to the data of some of its British customers.
The personal details of the employees of about 280 British companies were potentially exposed in the breach, a company source said. It was working to ascertain whether any data had been stolen, the source added.
"We are investigating unauthorized access to customer information using an internal login," the company said in a statement.
"We cannot comment further whilst we work with the authorities to investigate but our customers remain our first priority and we are speaking directly with those affected," it added.
Sage, one of Britain's largest technology companies, says it has more than 6m small and medium-sized businesses using its software worldwide.
© Reuters
Join our new commenting forum
Join thought-provoking conversations, follow other Independent readers and see their replies