Sir Hector Sants quits Barclays as he falls victim to stress
Compliance chief steps down from £3m role after month's sick leave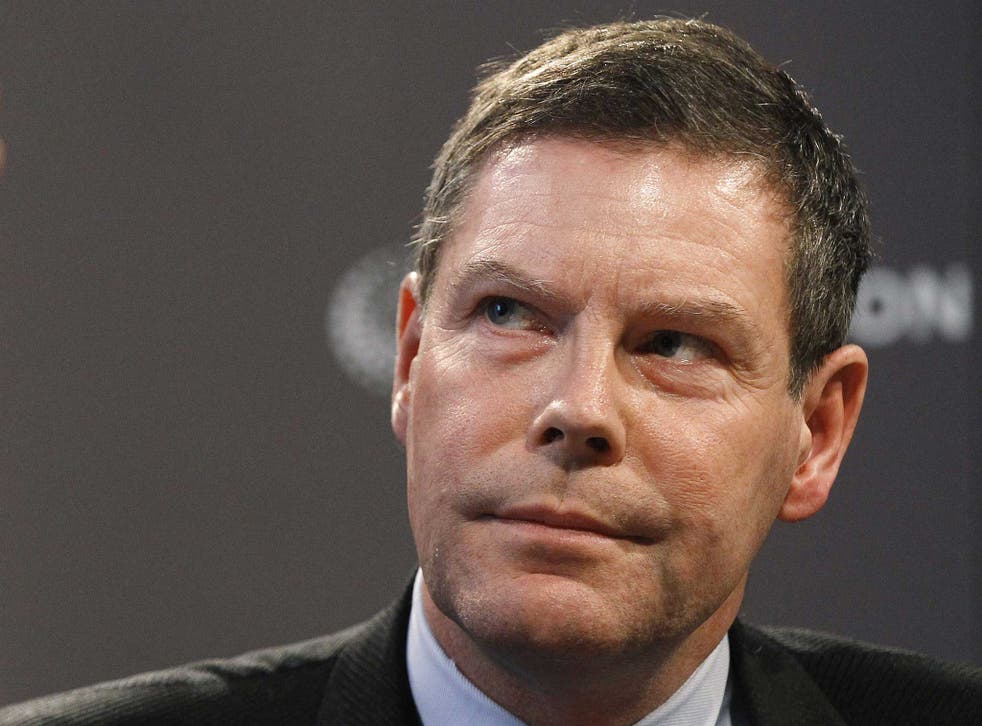 Just a month after taking sick leave as a result of stress and exhaustion, Sir Hector Sants, the man hired to lead a clean up at Barclays, has quit.
Sir Hector, who had been chief executive of the Financial Services Authority throughout the financial crisis, took on the £3m role of head of compliance and government and regulatory regulations at Barclays in January.
However, such an intense and high-profile job took a grave toll after the pressure of leading the FSA during the heat of the financial crisis. He is understood to have concluded that there was little prospect of him being able to return to work in the near future.
Sir Hector hiring came as a coup for Barclays, which had been left reeling as a result of the Libor interest rate fixing scandal. The bank is still embroiled various regulatory snarl-ups. It recently emerged that it is helping watchdogs with a probe into foreign exchange trading.
Sir Hector, a former investment banker with Credit Suisse, had moved quickly to boost the status of compliance staff and to begin an attempt mend fences with regulatory agencies.
Despite the role being created specifically for him, Barclays will be seeking a replacement, and has retained headhunters for that purpose.
Sir Hector was a member of the Barclays executive committee but not the bank's full board. As such, it was not obliged to provide details of his remuneration, and was not commenting on the issue of a pay-off.
Sir Hector is not expected to seek another executive role, but would be in high demand as a non-executive director when he is ready to return to the City. He is expected to take as much as a year off before pursuing these options.
When the news broke that he was taking sick leave from Barclays, it threw the issue of stress in the City into sharp focus. His then-temporary departure had echoes of the leave of absence taken from Lloyds Banking Group by the chief executive Antonio Horta-Osorio. The death Moritz Erhardt while on an internship with Bank of America Merrill Lynch in London demonstrated that the problem was rife at all levels. Merrill launched a review, with a particular focus on junior employees.
Goldman Sachs has also responded, banning analysts and associates from its offices from 9pm on a Friday until 9am on a Sunday.
Barclays revealed that its chief executive Antony Jenkins, who replaced Bob Diamond, had lost another member of his executive team in the form of chief operations and technology Shaygan Kheradpir. He is heading to the US to become chief executive of the technology company Juniper Networks.
Barclays has placed a high priority on being at the forefront of technological developments in banking, and Mr Kheradpir was a key Jenkins lieutenant, steering through innovations such as its Pingit mobile telephone banking service which allows money transfer through a mobile phone.
The two departures sent the bank's shares down 7.3p to 249.5p at the close of trading.
Join our new commenting forum
Join thought-provoking conversations, follow other Independent readers and see their replies