Help to Buy does not help most first time buyers in London and the South, investigation finds
Average asking prices on two bedroom starter homes in London exceed the cap in 65 per cent of cases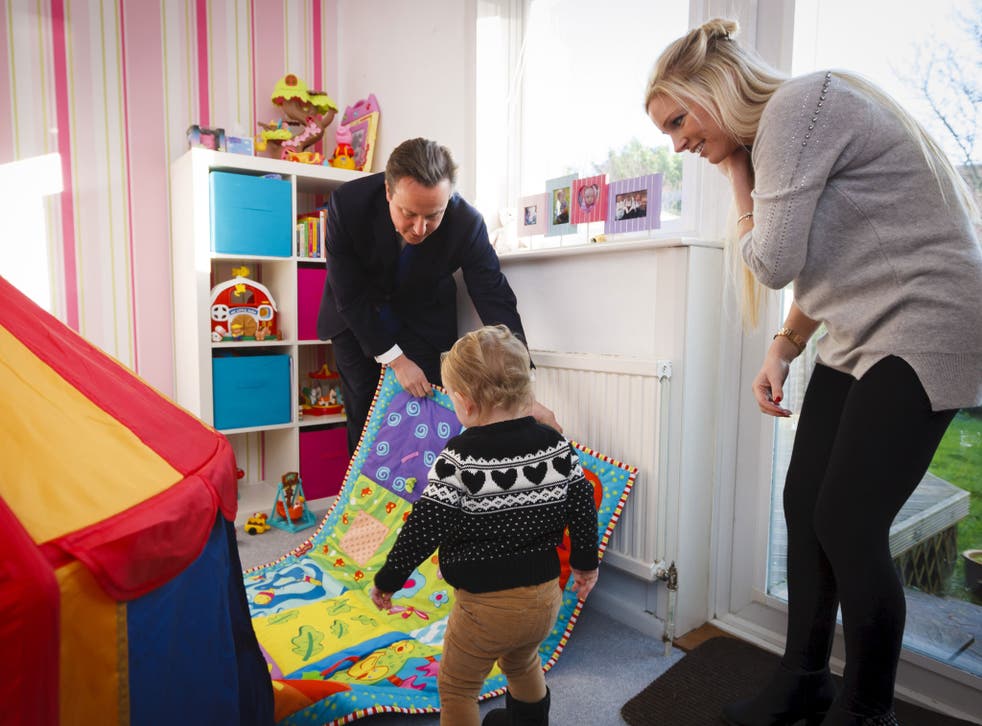 The Government's Help to Buy scheme does not help the majority of first-time buyers in London and the South, an investigation has found.
Help to Buy was introduced in December. It encourages first-time buyers to save for a deposit in an ISA, a tax-free savings account, and get a 25 per cent bonus up to a maximum of £3,000 when they buy.
But it only works if the property does not exceed a cap of £250,000 outside of London and £450,000 in London, which is not the case for the majority of homes in London and the South.
Average asking prices on two-bedroom starter homes in London exceed the cap in 65 per cent of cases. In the South-east, 67 per cent of homes exceed the cap.
Starter homes cost more than the £250,000 cap in 61 per cent of homes in the South and 53 per cent of homes in the East.
Outside of London, homes exceed the cap in 28 per cent of areas, the BBC found after it analysed data in 1,000 local areas on the property website Zoopla.
Campaigners at Shelter, the housing charity, said the Government needs to build more homes that people can afford to address the housing crisis, rather than looking at "quick-fix schemes".
"If the Government genuinely wants to help the nation's renters get a foot on the housing ladder, it needs to look beyond quick-fix schemes, and invest in homes that people on ordinary incomes can actually afford," Campbell Robb, chief executive of Shelter, said.
"The Help to Buy ISA only helps the lucky few who are better off, or able to live with their parents while they save for a deposit. For the vast majority of renters who want to move forward in life and put down roots, this scheme brings them no closer to that dream," he added.
A Treasury spokesman said that more than 150,000 people had used the Government's Help to Buy scheme by March 2016.
One housing analyst said that the Help to Buy cap should encourage housebuilders to develop smaller homes.
Richard Donnell, research and insight director from Hometrack, said builders needed to start building smaller homes to offer at the lower price point to help first time buyers get on the housing ladder.
"There is a lack of supply of two-bedroom homes and this keeps the price gap narrow and relatively close to three-bedroom home prices," he said.
The shortage mean that banks are increasingly turning to riskier mortgage lending to stretch the deposits of first-time buyers.
The number of mortgages available to people with a 5 per cent deposit has soared five-fold since Help to Buy was introduced, according to Moneyfacts, a financial information group.
Moneyfacts said that Help to Buy had acted as a catalyst for lending to people with smaller deposits.
Business news: In pictures

Show all 13
According to the New Economics Foundation, UK house prices increased 300 per cent between 1997 and 2000 partly because of the creation of £417bn of new mortgage credit by the banking system.
But money experts have said that the Help to Buy ISA is still good value for savers.
"Even if you don't end up using it to buy a house, you still have savings with a very favourable rate of interest," said Martin Lewis of MoneySavingExpert.com.
Join our new commenting forum
Join thought-provoking conversations, follow other Independent readers and see their replies