Link between high executive pay and performance 'negligible', study finds
Big company executives enjoyed pay rises of more than 80 per cent in a decade against return on investment up one per cent
Zlata Rodionova
Wednesday 28 December 2016 10:08 Comments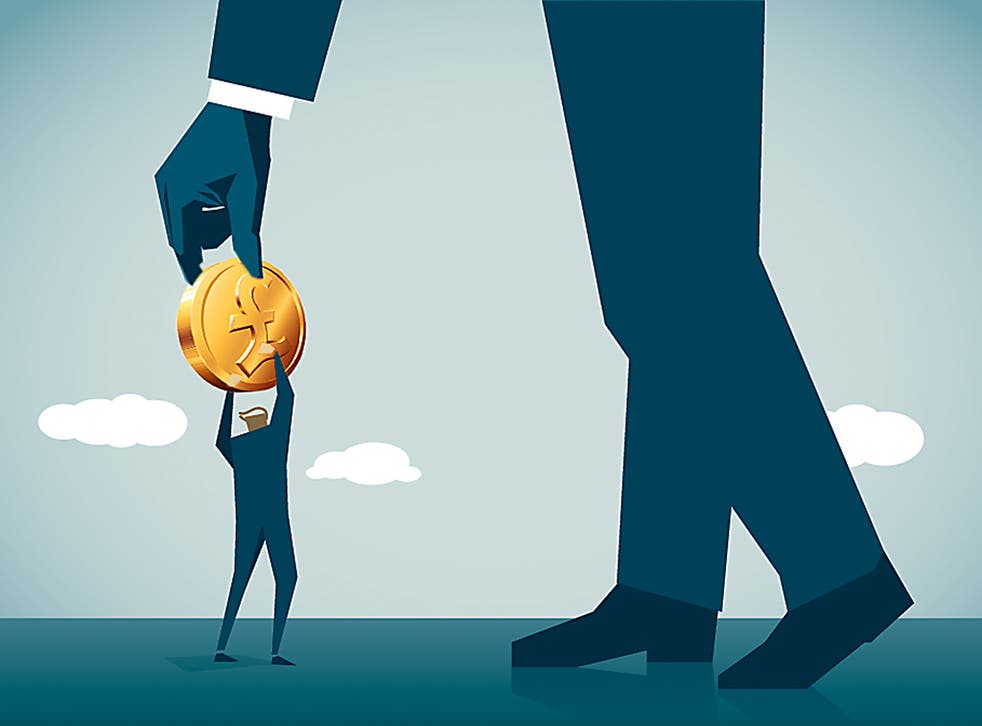 The link between high executive pay and a company's performance is "negligible", a study has found.
Researchers from Lancaster University's management school found that returns on investment from major companies amounted to just one per cent in a decade despite senior executives enjoying pay rises of more than 80 per cent over the period.
"Our findings suggest a material disconnect between pay and fundamental value generation for, and returns to, capital providers," the authors of the report said.
The study of Britain's 350 biggest listed companies found that the increase in pay from 2003 to 2014 was mostly down to performance-related bonuses. However, the report warned that measures used by companies to assess performance, such as total shareholder return and earning per share growth, were "unsophisticated" and placed too much importance on short term results.
Chief executives of FTSE 100 firms currently have a median pay package of £4.3m, which is 140 times that of the average worker according to the High Pay Centre.
Theresa May made tackling corporate excess a priority when she took over as Prime Minister this summer.
Britain's largest companies could be forced to reveal the pay gap between their chief executives and average workers, under plans announced by the Government in November.
The measure is one of a set of proposals being considered by the Government in an effort to clean up corporate Britain.
Speaking to the House of Commons, Business Secretary Greg Clark previously said he wants to strengthen existing corporate governance structures to avoid damaging public trust in the private sector.
He said: "This Government is unequivocally and unashamedly pro-business, but we hold business to a high standard in doing so."
The 2016 banknote beauty pageant

Show all 6
"Executive pay has grown much faster over the past decades than pay generally and at times is not in line with corporate performance," he added.
Research from the Chartered Institute of Personnel and Development (CIPD) previously revealed that disproportionate levels of CEO pay is a huge issue for employees, with 59 per cent of workers citing it as a reason why they lack motivation at work.
A further 71 per cent believe that CEO pay in the UK is too high or far too high. Almost half of employees felt their own chief executive was paid too much.
Register for free to continue reading
Registration is a free and easy way to support our truly independent journalism
By registering, you will also enjoy limited access to Premium articles, exclusive newsletters, commenting, and virtual events with our leading journalists
Already have an account? sign in
Join our new commenting forum
Join thought-provoking conversations, follow other Independent readers and see their replies