Hinkley Point nuclear power plant Q&A: How big a stake will China have? What other projects will attract investment?
Hinkley Point C will be the first nuclear power station to be built in a generation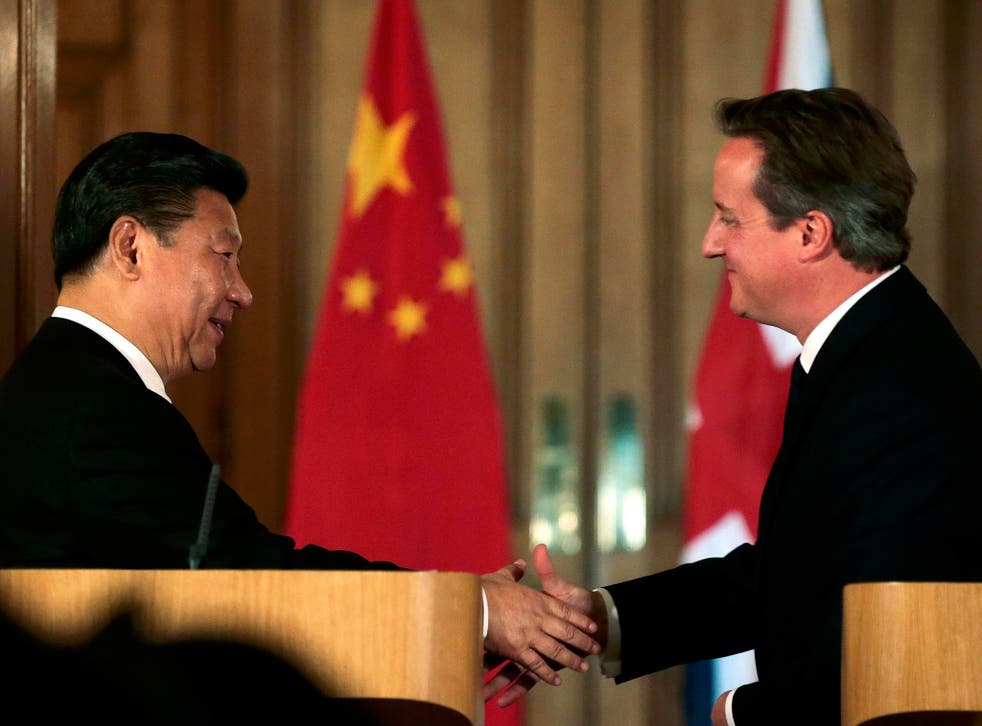 Investment by China has paved the way for the building of the first new nuclear power station in a generation in the UK, at Hinkley Point in Somerset.
Q| How big a stake will China have in the project?
The China General Nuclear Power Corporation (CGN) will have a 33.5% share, while French energy giant EDF, which is building the new plant, will have 66.5%.
Q| Have the two companies worked together before?
EDF Group and CGN have been industrial partners for 30 years, including a joint venture to build two reactors at Taishan using the same technology chosen for Hinkley Point.
Q| Has the Government pledged any money for the project?
Chancellor George Osborne announced during his recent visit to China that the scheme will benefit from £2 billion from the Government's Infrastructure Guarantee Scheme.
Q| How much energy will Hinkley Point C generate?
It will provide 7% of the UK's generation needs for 60 years.
Q| How urgent is the need for new power generation in the UK?
Hinkley Point C will be the first nuclear power station to be built in a generation. Since 2010, 26 fossil fuel and nuclear power stations have closed.
Q| Why is the Government so keen on new nuclear plants as opposed to other power sources?
The Government sees nuclear as answering the "energy trilemma" - the need for secure, low-carbon and affordable supplies. It will provide predictable base-load power, and is one of the lowest-carbon electricity sources available.
Q| And is it affordable?
That's more controversial. The Government has agreed a "strike price", a guaranteed price paid for electricity generated by Hinkley Point C, of £92.50 per megawatt hour (MWh) for 35 years, falling to £89.50 if Sizewell C goes ahead.
The strike price, which will be paid for through consumer bills, is around double the current wholesale price of electricity, and higher than most renewables, apart from offshore wind - where costs are predicted to fall.
Q| Does nuclear power have public support?
A survey released by EDF shows public backing is at around 47%, double the number of people who are opposed (22%) to new nuclear in Britain.
However, the most recent surveying by the Department of Energy and Climate Change put support for the use of nuclear energy at 33%, with 24% opposed.
Q| Is today's announcement just about a new power station at Hinkley?
No. Chinese investors will also be involved in developing a new reactor at Sizewell in Suffolk and to design and develop a power plant in Bradwell, Essex.
Q| What other high profile projects are likely to attract Chinese investment?
The Chancellor has announced he will open up the bidding process to build the HS2 to Chinese firms and investors offering contracts worth £11.8 billion to build the high-speed rail line.
The seven rail contracts are to build tunnels and track beds for the first phase of HS2 linking London and Birmingham, and the Treasury will encourage British and Chinese firms to partner and bid jointly for the work.
Q| Is the Government encouraging Chinese investment in the UK?
The Chancellor recently visited China amid aims to make the country the UK's second largest export market - it currently lies sixth, at around half the value of exports to Germany and a quarter of those to the US.
Q| What is the likely scale of Chinese investment in the UK in the coming years?
A report published by international law firm Pinsent Masons and the Centre for Economics and Business Research predicted that China is set to invest £105 billion into UK infrastructure by 2025.
Q| Have there been any other recent announcements of Chinese investment in the UK?
SinoFortone Group is to invest £2 billion in two biomass power stations on Anglesey and Port Talbot, Wales, creating 1,000 jobs.
Press Assocation
Join our new commenting forum
Join thought-provoking conversations, follow other Independent readers and see their replies