House asking prices 'at six-year high' as London soars
New sellers asking over £16,000 more for their home than those who came to market a year ago amid fears of new housing bubble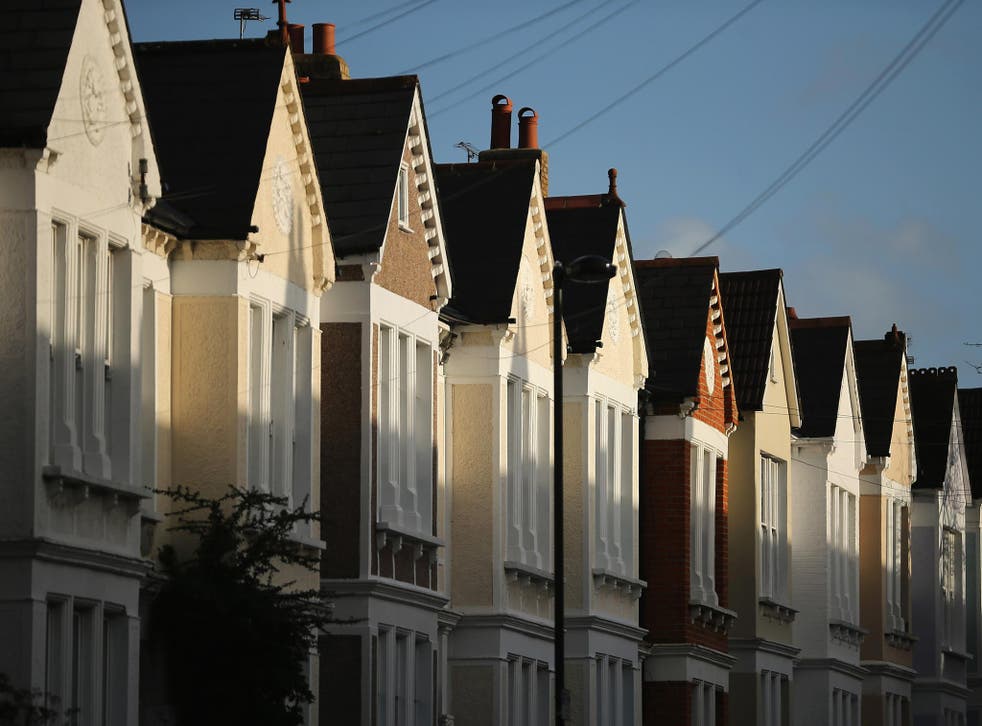 The average asking price of a home in the capital has jumped over 10 per cent to hit £541,313 in January.
London saw a 11.2 per cent year-on-year increase in average asking prices, while asking prices across the country saw their biggest year on year jump since 2007 in February, according to Rightmove.
The property website said the average asking price across England and Wales has hit £251,964, 6.9 per cent higher than a year ago, thanks to demand from would-be buyers.
The increase marks the highest annual rate of growth since November 2007 and means that new sellers are now asking over £16,000 more for their home than those who came to market a year ago.
On a month-on-month basis, asking prices were ramped up by 3.3 per cent across the country, although Rightmove said that signs that more sellers are starting to coming to market could have a calming effect on prices in some areas the coming months.
Rightmove said there was a "welcome jump" in the number of properties coming to market this month. The number of new properties listed on the website has averaged 27,768 over the last four weeks, marking an 18% increase on the same period a year ago.
But there are also signs that this extra supply is already being soaked up by buyer demand, indicating that sales numbers could be "considerably higher in 2014 than 2013", the website said.
It said there has been a slight fall in the average number of properties for sale per estate agency branch over the month, from 58 homes to 57.
If the rise in properties coming on the market continues and starts to run ahead of buyer demand, this will ease the upwards pressure on house prices by widening the number of potential homes for people to choose from.
But Rightmove said it will take more than one month of improvements in new listings to bring the market back into balance and some "hotspots" have seen no uplift in new property listings at all.
Miles Shipside, director of Rightmove, said: "The housing market can only help to support a wider economic recovery if there is a sustained boost to property supply and not just buyer demand, and there is some early evidence that this is happening.
"However, supply and demand imbalances remain and are getting worse in many markets, as a result of years of under-provision of additional housing stock, especially in the areas where the local economy and employment are strong."
The Government's flagship Help to Buy scheme has helped to boost demand in the housing market by improving the availability of mortgage deals for creditworthy buyers with deposits as low as 5 per cent.
But critics of the scheme argue that it has also helped to fuel an imbalance between demand and supply in the housing market, which is putting an upward pressure on house prices and encouraging people to stretch their borrowing.
Last week, the Money Advice Service (MAS), a body set up by Government, released research which found that one in five people who have got on the property ladder in the last two years now regrets not buying somewhere cheaper.
Read more:

Register for free to continue reading
Registration is a free and easy way to support our truly independent journalism
By registering, you will also enjoy limited access to Premium articles, exclusive newsletters, commenting, and virtual events with our leading journalists
Already have an account? sign in
Register for free to continue reading
Registration is a free and easy way to support our truly independent journalism
By registering, you will also enjoy limited access to Premium articles, exclusive newsletters, commenting, and virtual events with our leading journalists
Already have an account? sign in
Join our new commenting forum
Join thought-provoking conversations, follow other Independent readers and see their replies