Government's housebuilding package falls billions of pounds short, says former top Treasury official
Lord Macpherson added that the stamp duty cut was 'all about shoring up political support' for the Conservatives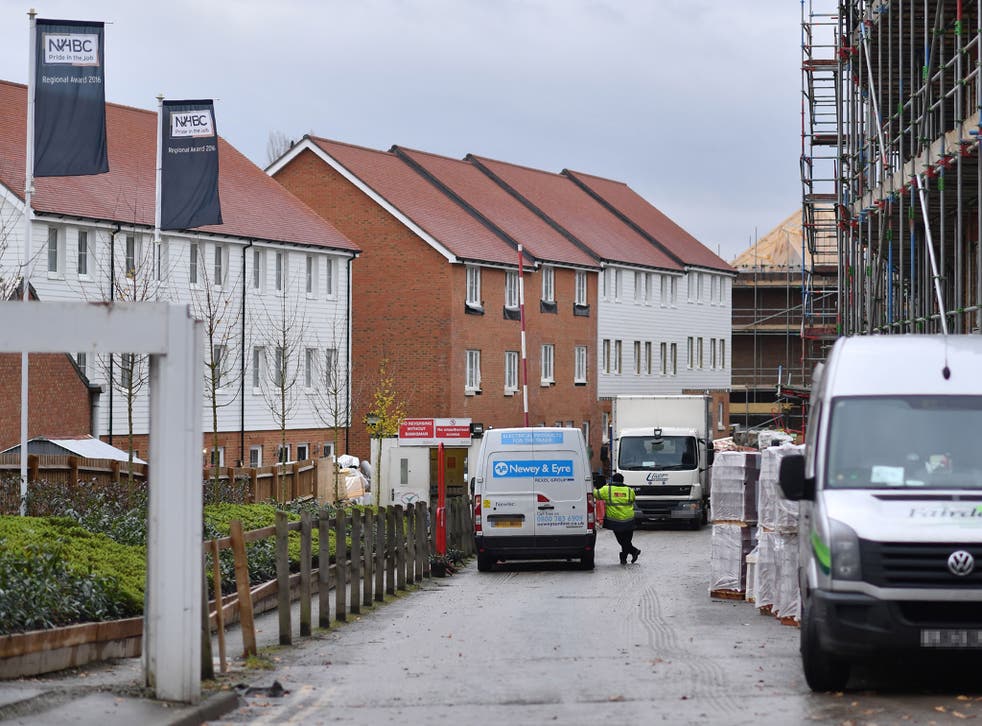 A former top civil servant at the Treasury has slammed the Government's Budget housing package saying measures to increase the rate of housebuilding fall short of what is required to hit the official target of 300,000 net new homes a year and describing Philip Hammond's stamp duty abolition for first-time buyers as a move designed to appeal to the party's "core supporters".
Lord Macpherson of Earl's Court, who was Permanent Secretary to the Treasury between 2005 and 2016, suggested that only a massive increase in local authority housebuilding would solve the chronic shortage of new housing.
"In the end the only way to increase housebuilding is to get local authorities to build," he said, speaking at an event on Thursday hosted by the Resolution Foundation think tank.
"You've got to spend tens of billions of pounds over 10 years to really make an impact."
On Wednesday the Government confirmed it would lift the borrowing caps for councils in areas of "high affordability pressure" so they can build more council homes, something campaigners have long pushed for as a way of bringing the public sector back into the arena of housing construction, which it largely vacated in the 1980s.
But the detail of the policy change in the Budget Red Book showed local authorities would only be able to bid for an increase in their caps up to a total of £1bn by the end of 2021-22 and Treasury's "score card" showed anticipated housing spending from them of just £880m over the three years to 2021-22.
On stamp duty, Sir Nick, who is now a visiting professor at King's College London, said that the Chancellor's move was unlikely to help most first-time buyers because most of them are so far from being able to afford a house, regardless of the stamp duty cost.
He added that the main beneficiaries would be younger people buying with the help of their more affluent parents, a constituency that is "the traditional sweet spot of Tory Middle England".
"This is all about shoring up political support," he said.
The Treasury's official auditor, the Office for Budget Responsibility (OBR), warned in the wake of the Budget that the stamp duty policy – abolishing it for first-time buyers purchasing a property of up to £300,000 and partially relieving it for those buying properties valued up to £500,000 – was likely to push up house prices.
Lord Macpherson, who was given a peerage in David Cameron's 2016 resignation honours list, was also critical of what he called a "giveaway Budget" from Mr Hammond, saying that the Chancellor was hemmed in by the Government's lack of a majority and the reliance on the Democratic Unionist Party for support.
"This is a Budget of a weak Government," he said.
"Only [Gordon] Brown's 2006 Budget comes close in terms of fiscal laxness."
The Chancellor responded to a severe downgrade in the fiscal outlook from the OBR on Wednesday by increasing borrowing over the next couple of years for Brexit preparation and to provide more funds for the NHS, while pencilling in more cuts later on to ensure that he hit his fiscal target of running a deficit below 2 per cent of GDP in 2020-21.
Lord Macpherson, a trenchant critic of the demands of NHS England's chief executive Simon Stevens for more public funding, predicted that there would be much more pressure for additional health funding – and that the Government would find it difficult to resist.
"The NHS [spending] forecasts are not the end of the matter. The NHS and Mr Stevens will be back for more, again and again," he said.
Register for free to continue reading
Registration is a free and easy way to support our truly independent journalism
By registering, you will also enjoy limited access to Premium articles, exclusive newsletters, commenting, and virtual events with our leading journalists
Already have an account? sign in
Register for free to continue reading
Registration is a free and easy way to support our truly independent journalism
By registering, you will also enjoy limited access to Premium articles, exclusive newsletters, commenting, and virtual events with our leading journalists
Already have an account? sign in
Join our new commenting forum
Join thought-provoking conversations, follow other Independent readers and see their replies