House of Fraser's Chinese owners to sell stake in department store
Nanjing Xinjiekou will sell its 51 per cent stake in the UK department store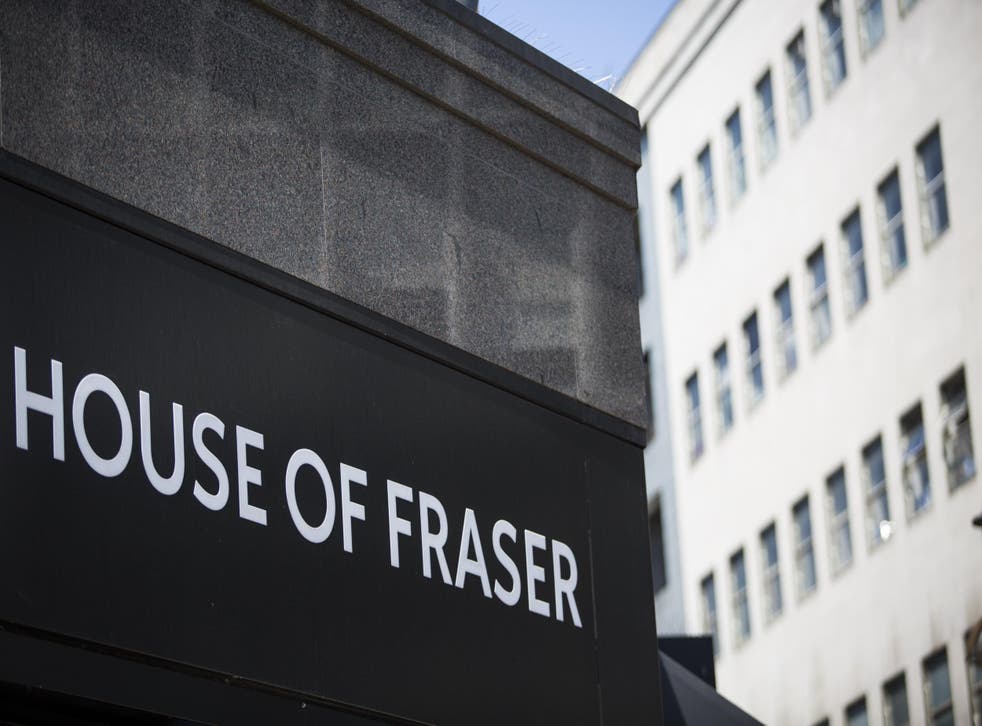 The Chinese owner of House of Fraser plans to sell its majority stake in the troubled department-store chain, adding to the upheaval on the UK's shopping streets.
Nanjing Xinjiekou Department Store will sell its 51 per cent holding to a tourism development company named Wuji Wenhua, according to a Chinese stock exchange filing Tuesday.
The planned sale follows the collapse of Toys 'R' Us and electronics retailer Maplin in February.
The UK's department stores have struggled amid the rise of online shopping and a surge in sourcing costs driven by the pound's 7 per cent fall against the dollar and 14 per cent decline against the euro since the Brexit vote.
Sports Direct chief executive Mike Ashley this month increased his holding in Debenhams, spurring speculation he may acquire the House of Fraser rival. Ashley also owns a minority stake in House of Fraser.
House of Fraser reported a 2.9 per cent drop in sales over the holiday shopping season and has entered negotiations with landlords to reduce rents on some of its 59 UK stores. In the year ended January 2017 the company reported net income of £26.8m.
House of Fraser did not immediately return calls seeking comment.
Sanpower Group owns a 27.32 per cent stake in Nanjing Xinjiekou, according to Bloomberg data. Sanpower acquired House of Fraser in 2014 in a deal that valued the chain at £450m.
Sanpower said after the acquisition that it planned to open 50 House of Frasers in China under the name "Oriental Fraser." But as Chinese consumers started staying home to shop online, retailers have seen sales plunge.
With its own department-store business under pressure, Sanpower has opened only one House of Fraser in China.
The company has also pivoted Nanjing Xinjiekou's business toward health care. The conglomerate acquired China Cord Blood in 2015 for $1.4bn (1bn) and Dendreon Pharmaceuticals last year for about $820m in cash.
Bloomberg
Join our new commenting forum
Join thought-provoking conversations, follow other Independent readers and see their replies