House price growth hits three year low, but buyers still priced out, says Halifax
First-time buyers struggle to get onto the property ladder, despite record-low interest rates and government loan subsidies, Halifax said
Ben Chapman
Monday 07 November 2016 13:58 Comments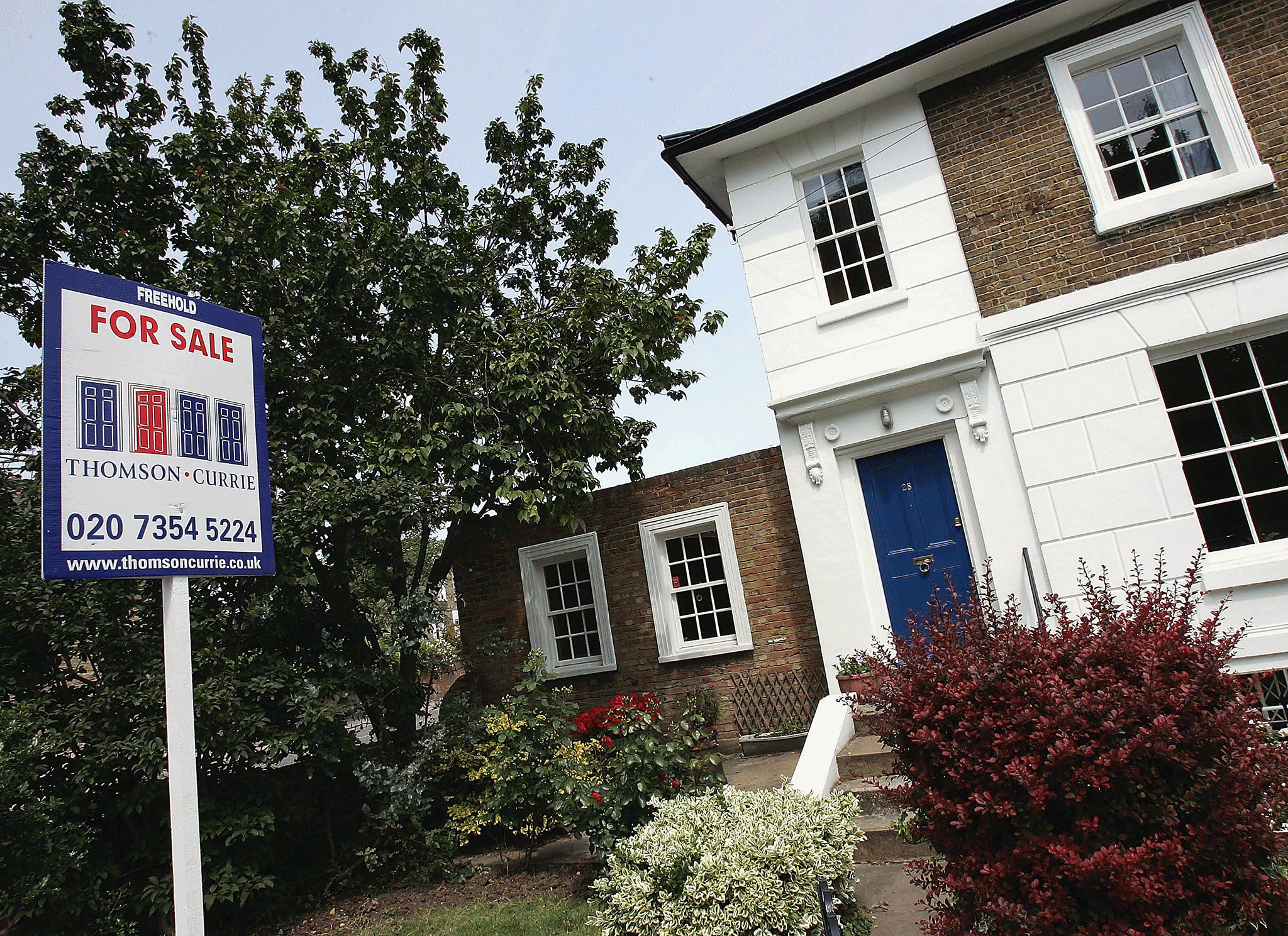 House prices grew at their slowest rate since July 2013, according to the latest figures from Halifax, Britain's biggest mortgage lender.
But business groups said both buyers and renters remain priced out, and called on the Government to rapidly step up its support for housebuilding to ease the affordability crisis.
The average price increased by £3,000 to £217,411 in October, as housebuilding remains well below the level needed to meet demand. Year-on-year growth eased to 5.2 per cent.
First-time buyers struggle to get onto the property ladder, despite record-low interest rates and government loan subsidies, Halifax said. The Bank of England kept its central interest rate at 0.25 per cent in November.
Property price inflation has halved from a peak of 10 per cent in March, but still outpaced wage increases.
Martin Ellis, Halifax housing economist, said: "This expected slowdown appears to have been largely due to mounting affordability pressures, which have increasingly constrained housing demand."
Howard Archer, chief UK and European economist at IHS Global Insight predicted house prices would fall by around 3 per cent next year as the outlook for the economy becomes increasingly gloomy.
"Significantly, the fundamentals for house buyers look certain to deteriorate over the coming months with consumers' purchasing power weakening markedly and the labour market likely softening.
"Consumers' purchasing power seems certain to be increasingly squeezed as inflation is lifted markedly by a substantially weakened pound and companies likely look to clamp down on pay as they strive to save costs in a more difficult environment (and their imported costs rise)," Mr Archer said.
The new figures come as the Confederation of British Industry urged the government to tackle the shortage of decent homes by backing up its house building pledges with stronger policies.
Business news: In pictures

Show all 13
The CBI said support should be given to renters as well as those looking to buy. "While there is great value in giving those who aspire to buy their own home the opportunity to do so, it is important that government is also encouraging a wide range of new housing tenures to be delivered that will be of benefit for all," the CBI said.
On Brexit, the CBI said: "Furthermore, the nation's vote to leave the European Union could serve to reinforce the sense of urgency with which this significant challenge must be met." Adding that the Brexit vote "shone a light on the divisions within our society and left us facing an uncertain economic future"
Josh Hardie, deputy director general of the CBI, called for a wholesale change in approach to tackle the housing crisis.
"If we are going to more than double the number of homes built each year, we need a step-change – not just in delivery, but in mindset. Business as usual isn't an option," said Mr Hardie.
Demand for homes remains weaker than its peak earlier this year. The Bank of England reported 62,932 mortgages were approved in September, down almost 10 per cent year-on-year from September 2015 and well below the levels seen in the early months of 2016.
Register for free to continue reading
Registration is a free and easy way to support our truly independent journalism
By registering, you will also enjoy limited access to Premium articles, exclusive newsletters, commenting, and virtual events with our leading journalists
Already have an account? sign in
Join our new commenting forum
Join thought-provoking conversations, follow other Independent readers and see their replies