House prices in English market towns now £30,000 higher than surrounding areas
The picturesque towns command an average 12% premium over areas in the rest of their county
Ben Chapman
Monday 23 October 2017 12:42 Comments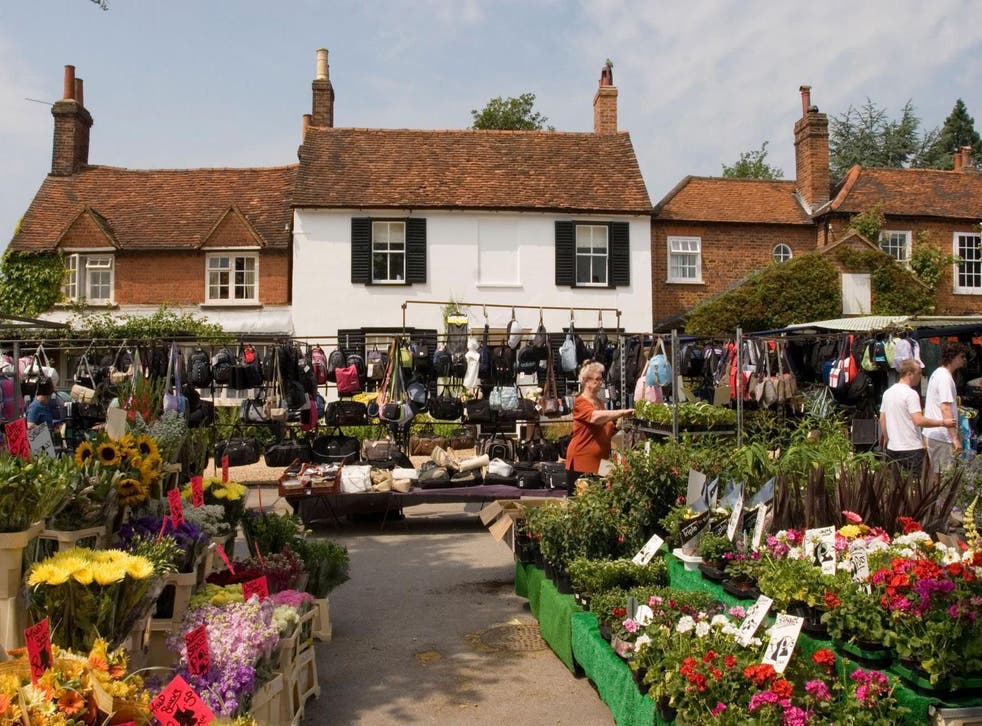 Houses in England's picturesque market towns are now more than £30,000 pricier than properties in neighbouring areas, new research shows.
The towns command an average 12 per cent premium over areas in the rest of their county, according to a report from Lloyds Bank.
It found that house prices in market towns have grown by 21 per cent, on average, in the past five years to £280,690, or 7.9 times average earnings in England.
The South East of England dominates the list of most expensive market towns with Beaconsfield being the most expensive. An average house there costs £1,049,659 making it the first market town to break above the £1m mark.
Henley on Thames, home of the famous regatta, is second place with average property values of £831,452, followed by Alresford in Hampshire, where the average price is £541,529. Other towns in the South East making the top 10 include Thame, Hertford and Saffron Walden. Altrincham is the most expensive market town outside southern England with an average property value of £431,295.
Properties in Beaconsfield, which benefit from being less than 30 minutes by train from central London but also close to the Chiltern Hills, carry a huge 161 per cent premium on the rest of Buckinghamshire, where the average price is £402,036.
The average house in the historic town of Wetherby , near Leeds, costs £366,873, which is more than double West Yorkshire's average of £175,056.
Homebuyers seeking more affordable market town living can find bargains in northern England where the average property in Ferryhill will set you back just £78,184, and in Crook just £115,659. The two towns, both in Durham, are the least expensive market towns in the country, according to the research.
House prices in market towns have risen by an average of £405 per month in the past five years, from £232,117 in 2012 to £280,690 in 2017.
Oxfordshire towns Henley on Thames and Thame have experienced the biggest price rise since 2012, with the average property increasing by 53 per in both towns over that period. That equates to a £288,847 jump in Henley and £164,582 in Thame.
Andrew Mason, mortgages product director at Lloyds Bank, said: "Understandably, homebuyers continue to be attracted to the charm and high quality of life offered by market towns and are typically happy to pay extra to live there.
The most expensive market towns are found in the South East at a commutable distance from London, with many homes in Beaconsfield costing more than £1m."
Register for free to continue reading
Registration is a free and easy way to support our truly independent journalism
By registering, you will also enjoy limited access to Premium articles, exclusive newsletters, commenting, and virtual events with our leading journalists
Already have an account? sign in
Join our new commenting forum
Join thought-provoking conversations, follow other Independent readers and see their replies