House prices surged by 6.5% over past year, Nationwide reports
Latest monthly increase of 0.6 per cent took average UK house values to £174,566
Antonia Molloy
Friday 29 November 2013 09:05 Comments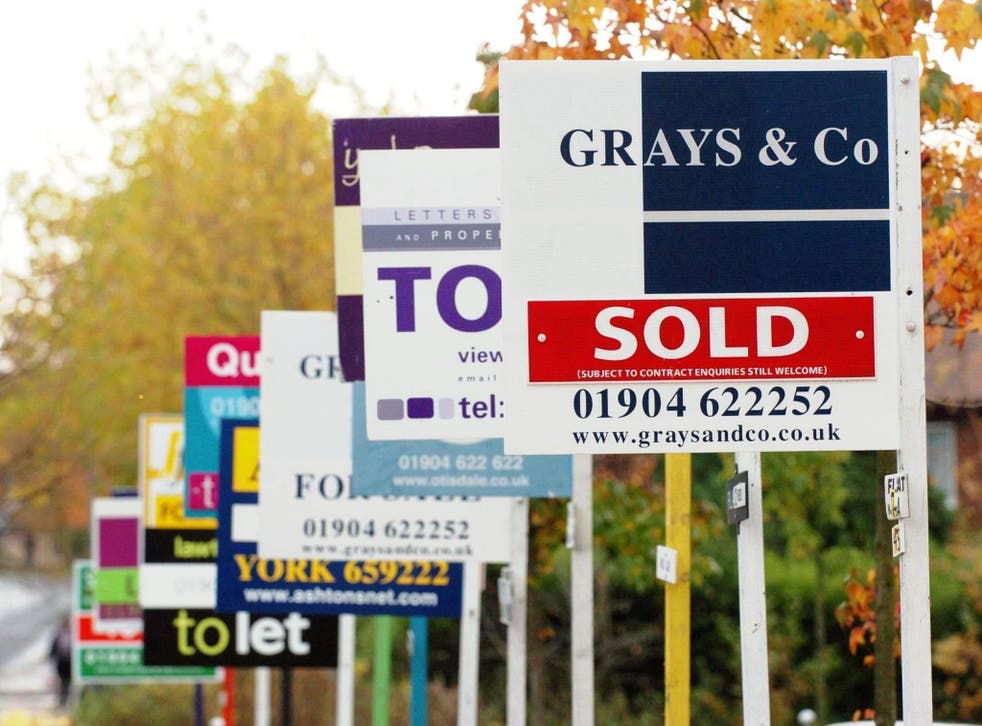 House prices are now rising at 6.5 per cent a year, marking the fastest annual increase seen in three years, according to figures by Nationwide.
The building society, which is the UK's second largest mortgage lender, said that the average price of a house or flat in the UK is now £174, 566. Prices have been rising every month for the last year and are up from 5.8 per cent a month ago.
The annual increase is the strongest since July 2010, but Nationwide said prices are still around six per cent below an all-time high recorded in late 2007.
However, on a monthly basis, prices increased slightly slower than in October, when figures rose by one per cent in one month.
Yesterday, the Bank of England took the first step in putting the brakes on the surging property market with its decision to stop Funding for Lending (FLS) for household mortgages.
Governor Mark Carney said the FLS incentive was no longer needed amid rising house prices and, from January, it would instead be focused on business lending.
Under FLS, banks and building societies have been able to borrow money cheaply on the condition that they lend it out to individuals and businesses, and experts said yesterday that the move could spell the "beginning of the end" for ultra-cheap mortgage deals.
Fears of a looming property bubble have been growing in recent months amid a series of reports suggesting that demand in the housing market far outstrips the growth in the supply of homes.
Land Registry figures released yesterday showed that house prices in London were up by 8.7 per cent year-on-year in October. However, prices in the North East have dropped by 3.1 per cent in the same period.
Robert Gardner, Nationwide's chief economist, said that that a large part of the uplift in the housing market is down to improvements in the labour market and the brighter economic outlook, which has helped to bolster sentiment amongst potential buyers.
He also highlighted the impact that low mortgage rates have had on borrowers' costs.
Mr Gardner said: "Mortgage rates have declined significantly from the already low levels prevailing last year.
"For example, Bank of England data indicates that the interest rate on two-year fixed-rate mortgages for those with a 10 per cent deposit has fallen from 5.6 per cent to 4.4 per cent over the past 12 months.
"For a buyer purchasing the typical UK home over 25 years, this equates to a reduction in monthly payments of around £110 (£1,320 per year) at the current average house price."
Additional reporting by PA
Register for free to continue reading
Registration is a free and easy way to support our truly independent journalism
By registering, you will also enjoy limited access to Premium articles, exclusive newsletters, commenting, and virtual events with our leading journalists
Already have an account? sign in
Join our new commenting forum
Join thought-provoking conversations, follow other Independent readers and see their replies