Housing crisis: First time buyers will need a £64,000 salary to afford the average home by 2020, Shelter warns
This is an increase of nearly a fifth on the £52,000 needed for a typical first time buyer's mortgage in 2016
Zlata Rodionova
Wednesday 13 April 2016 17:03 Comments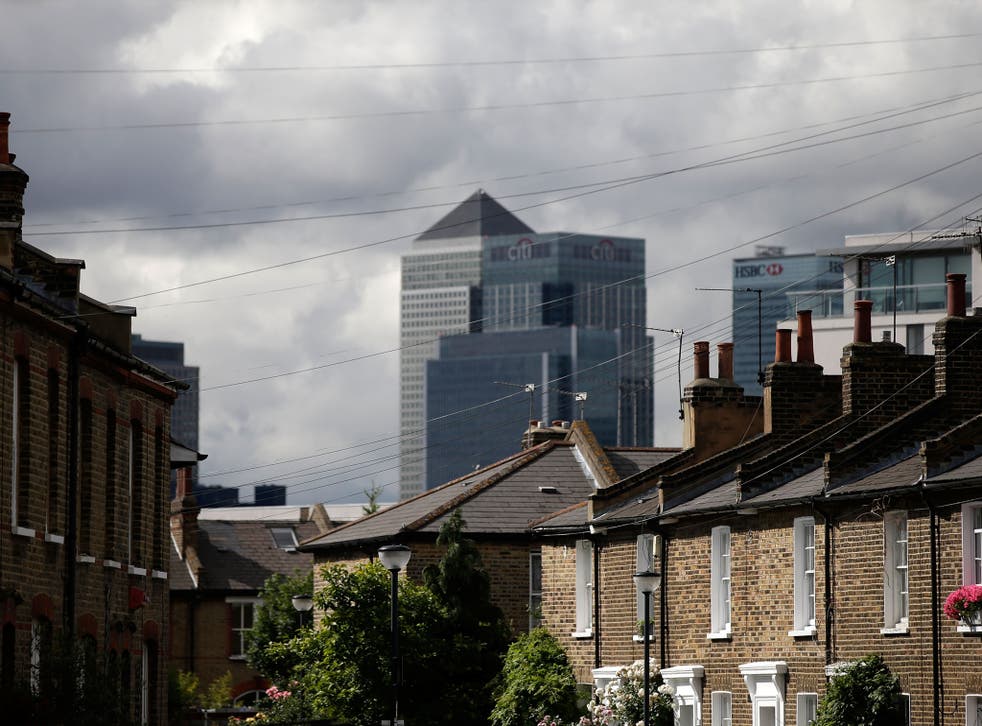 Generation Rent are doomed to "a life in expensive renting" as the average house price grows far beyond the average salary, according to the homeless charity Shelter.
By 2020, first time buyers will need to earn £64,000 per year to keep up with increasing property prices, or more than twice as much.
This is an increase of nearly a fifth on the £52,000 needed for a typical first time buyer's mortgage in 2015, the research finds.
On top of the £64,000 to pay each month for their mortgage, they would need a deposit of £46,000 to secure the home with house prices projected to rise to £270,000 over the next four years.
The research is based on a projection by Paul Cheshire, a professor of Economic Geography at the London School of Economics. He said that UK house prices are expected to increase by 23 per cent by 2020. His projections were published in Santander's Property Millionaire: The Growing House divide report.
Campbell Robb, Shelter's chief executive, said the figure comes as no surprise given that over the last five years the country's housing shortage has seen house prices rise six time faster than the average wage.
"It's no wonder people on ordinary incomes are being locked out of a home of their own. With the situation only set to get worse, Generation Rent will be forced to resign themselves to a life unstable private renting, and wave goodbye to their dreams of a home to put down roots in," Robb said.
Thousands of people marched through central London in March to protest against the Government's proposed new Housing bill.
The Government says the proposals will "turn Generation Rent into General Buy" but campaigners warn they will make it more difficult for people to get genuinely affordable housing.
"It doesn't have to be like this.The Government has the power to turn our housing crisis around, but only if they stop with schemes like Starter Homes which only help higher earners, and start investing in homes that people on ordinary incomes can actually afford to live in."
A spokesperson for the Department for Communities and Local Government said:
"The Housing Bill makes sure we make the best use of social housing based on need and income, while reinvesting in building new homes.
"Furthermore we have set out the biggest, boldest and most ambitious plan for housing in a generation, including £8 billion to deliver over 400,000 affordable homes."
Outrageous property deals in pictures

Show all 15
Other research also found that the future for new buyers in London is gloomy.
The average London house price is 10 times the average salary. Only 26 per cent of people aged 20 to 39 expect to own their own home in the city by 2025 – the reverse of the situation in 2000, when 60 per cent of people owned their own homes.
Register for free to continue reading
Registration is a free and easy way to support our truly independent journalism
By registering, you will also enjoy limited access to Premium articles, exclusive newsletters, commenting, and virtual events with our leading journalists
Already have an account? sign in
Join our new commenting forum
Join thought-provoking conversations, follow other Independent readers and see their replies