Tory cuts to affordable homes responsible for UK housing crisis, says National Housing Federation
A massive reduction in Government grants to social landlords has been identified as the primary cause for the deep fall in the construction of social housing over the past seven years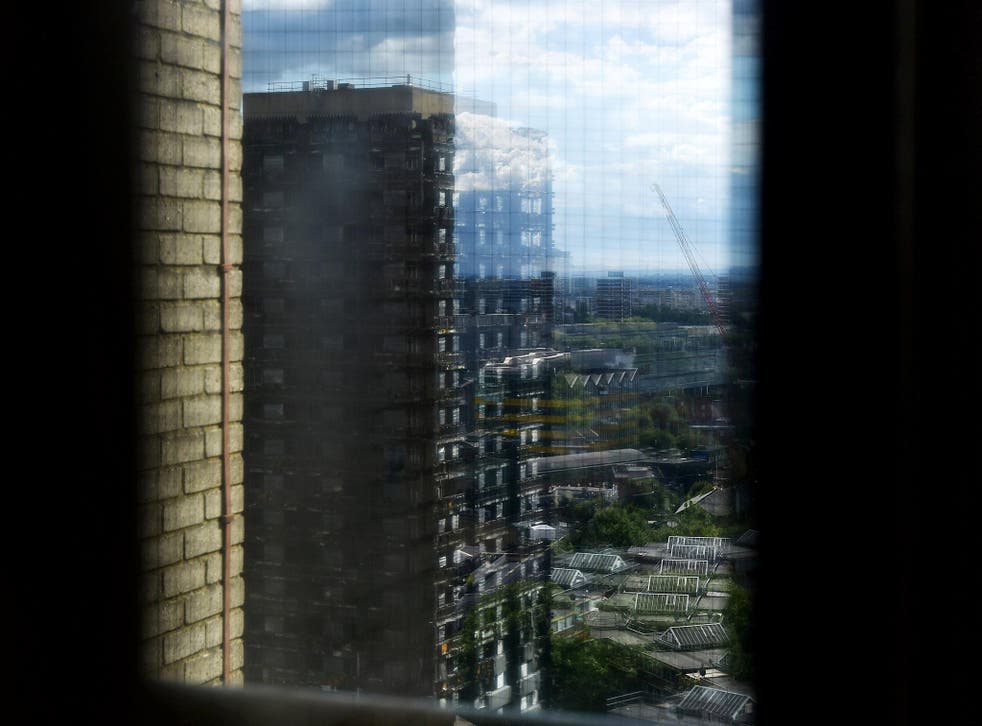 Government funding for social housing has collapsed under the Conservatives, exacerbating the UK's housing crisis and putting considerable upward pressure on the state's housing benefit bill, according to the National Housing Federation.
The NHF, which represents social landlords and housing associations, points out that the Government's capital commitment to building homes plummeted from £11.4bn in 2009 to just £5.3bn in 2015.
As a share of GDP, state spending on this area has fallen even more dramatically, declining from 0.7 per cent to just 0.2 per cent.
Social landlords and housing associations are not-for-profit organisations that provide rental housing for the less well off. They took over most of the social housing responsibilities from councils in the 1980s.
The NHF, which opens its annual conference on Tuesday, cites this massive reduction in government grants to social landlords as the primary cause for the deep fall in the construction of social housing over the past seven years.
In 2016, just 37,985 "affordable" homes were built in total, almost a third lower than the 53,917 constructed in 2009.
Large cuts
More than 1 million people are on waiting lists for social housing. The lack of supply means hundreds of thousands are forced to rent in the more expensive private sector, where they often require housing benefit to afford their bills.
In the 2010 Spending Review the former Chancellor, George Osborne, slashed the state grants available for social landlords to build homes available at "social rents" – defined as around 50 per cent of local market rates - to zero.
Instead, the Government unveiled a new category known as "affordable rent", which would be offered to people at up to 80 per cent of local market rents.
The grant available for building affordable rent homes was £1bn over the four years to 2015. This was down from the £1.5bn made available by the previous government for the three years to 2011 for the construction of social rent homes.
Insufficient supply
The logic offered by ministers for this switch and cut was that boosting the rents available to social landlords would enable them to borrow more and build more new stock, even as their state grants were reduced.
"I told them at the time [it wouldn't work]," David Orr, chief executive of the NHF, told The Independent.
"It was entirely obvious that, if they did it, rents would go up and the housing benefit bill would go up. And that was just in our sector. There was the additional challenge of rents in the private sector going up and more and more people falling back on the private sector."
The housing benefit bill was £25.1bn in 2015, up from £22.7bn in 2009 – an 11 per cent real terms increase, reflecting climbing private sector rents stemming from inadequate overall housing construction rates and the additional welfare payments required by individuals.
Mr Orr estimates that around £9bn in public money is going each year in housing benefit to private sector landlords, almost double the amount of 10 years ago.
"That money is not being used to build new homes. It's dead money from the state's point of view", he says.
"When housing associations make any kind of profit they use it to build new homes."
Ministers have occasionally sought to blame supposedly sclerotic social landlords for the slump in affordable housing construction over the past seven years, rather than their grant cuts. But Mr Orr says this is unfair.
"Actually housing associations have done a pretty sterling job of creating some [social housing] when there's been absolutely no public money to support it."
Theresa May telegraphed a shift in Government thinking on housing when she became prime minister in 2016, saying that there would be a switch of state resources from supporting higher levels home ownership to supporting social renters.
But Mr Orr says the shift was superficial.
"It became clear that they were still talking about the affordable rent scheme, not more subsidy-heavy social rent," he says.
The NHF is calling for the Government to restore state resources to fund social housing construction, citing the shortage and the fact demand is set to increase strongly in the decades ahead.
It estimates that the Government has £1bn that is unspent from its Starter Homes fund (designed to help make more affordable homes available for purchase) and says this cash should be diverted to fund new grants for social landlords.
Register for free to continue reading
Registration is a free and easy way to support our truly independent journalism
By registering, you will also enjoy limited access to Premium articles, exclusive newsletters, commenting, and virtual events with our leading journalists
Already have an account? sign in
Register for free to continue reading
Registration is a free and easy way to support our truly independent journalism
By registering, you will also enjoy limited access to Premium articles, exclusive newsletters, commenting, and virtual events with our leading journalists
Already have an account? sign in
Join our new commenting forum
Join thought-provoking conversations, follow other Independent readers and see their replies