How much do Super Bowl adverts actually cost?
The Big Question: The cost of a 30-second ad has increased by an average of 11.1 per cent each year for the last five years
Hazel Sheffield
Friday 05 February 2016 17:19 Comments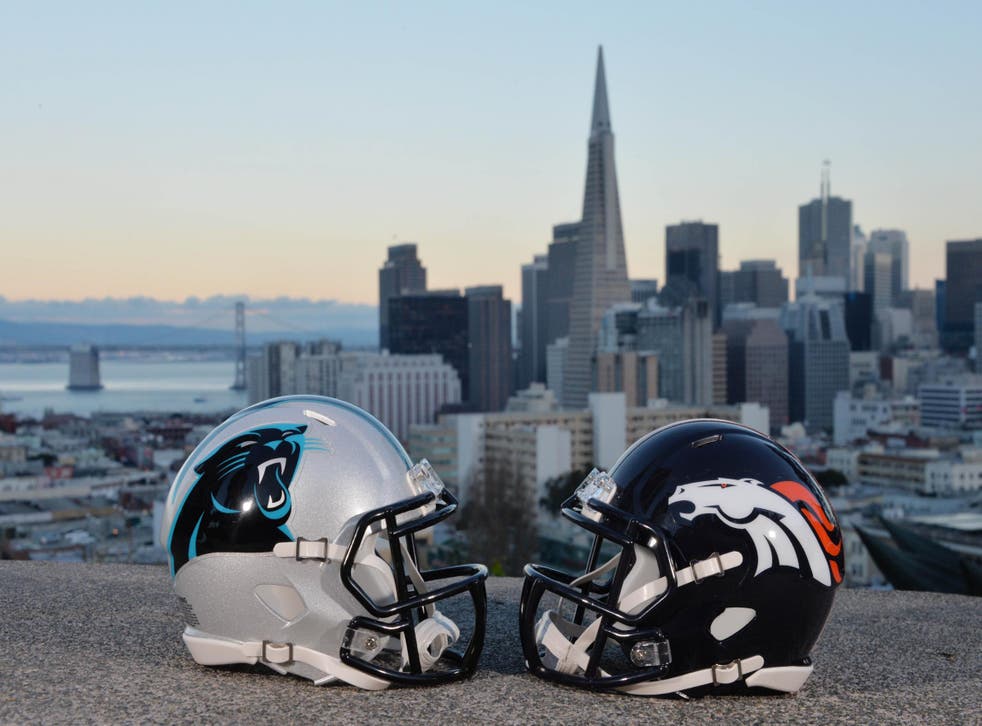 The biggest sporting event of the year touches down on Sunday, when the Denver Broncos and the Carolina Panthers will meet in Super Bowl 50 at Levi's Stadium in Santa Clara, California.
The whole event will be broadcast live on BBC2 in the UK and on CBS in the US.
It is considered an unofficial American national holiday by many in the US and consistently breaks records for the most-watched broadcast.
Just how much does a slot cost?
The going rate for a 30-second snippet of advertising is around $5 million.
The cost has increased by an average of 11.1 per cent each year for the last five years, according to numbers compiled by Ad Age.
As far back as November CBS president Les Moonves was telling investors there were just a few spots left for advertisers to compete over.
CBS expects to charge up to $10 million for last minute slots that it reserves until close to the event.
"Two weeks before, some movie producer who thinks he has a bad movie will convince the studio to spend more money on it … and they're going to beg us for two spots," he told investors on a call.
Phew. Why does it cost so much?
Because everyone watches the Super Bowl.
Well, almost everyone. The four most-watched broadcasts in the US are Super Bowls.
The 2015 Super Bowl was the most watched US television programme in history with an average audience of 114.4 million viewers – that's 40 per cent of the US population.
Is it worth it?
Incredibly, people seem to think it is.
Chuck Weinberg, a professor and UBC's Sauder School of Business in Canada, said studies show the big budget movies that take out Super Bowl ads tend to do better because cinemas expect them to do well, so they make sure they show the film.
The ten best Super Bowls

Show all 10
Sounds like Moonves wasn't lying about those last-minute movie ads.
Others say it's worth it because the adverts will be seen for years to come.
Their reach is far beyond the advert break in the game. People will tweet, post and share the adverts through multiple social media platforms, for which the advertiser pays nothing extra.
Register for free to continue reading
Registration is a free and easy way to support our truly independent journalism
By registering, you will also enjoy limited access to Premium articles, exclusive newsletters, commenting, and virtual events with our leading journalists
Already have an account? sign in
Join our new commenting forum
Join thought-provoking conversations, follow other Independent readers and see their replies