HSBC closes a quarter of high street bank branches in two years
More than 1,000 closures in total across all lenders - many in areas with bad broadband connections, meaning poor access to online banking, Which? finds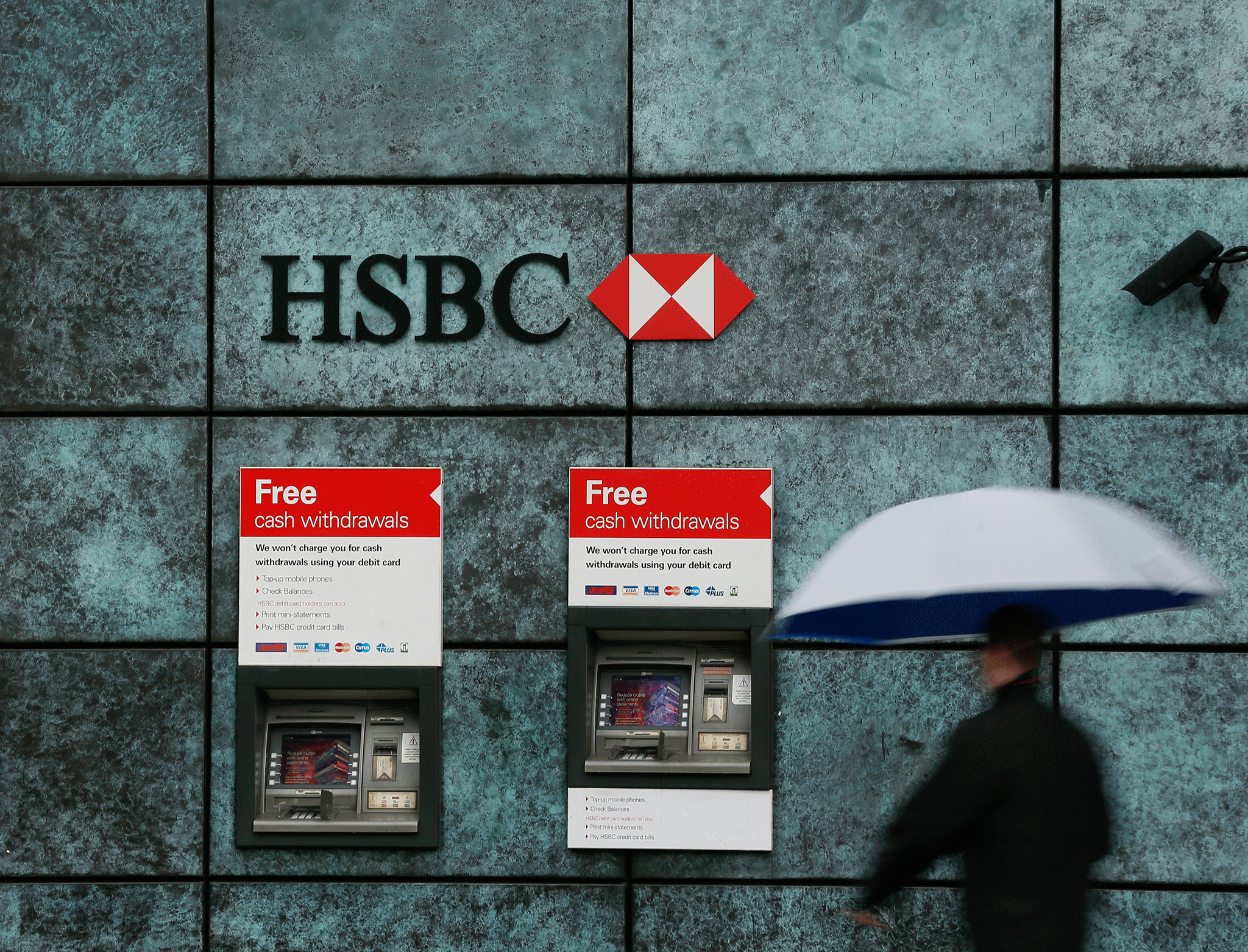 HSBC has closed more than a quarter of its UK branches in just two years, according to new research by Which? In total, high street banks have closed more than 1,000 branches since January 2015.
Closures often happened in rural areas with poor broadband speeds, leaving consumers without limited access to online banking and no local branch, Which? said.
The latest report confirms research by the BBC showing that parts of Wales, Scotland and south west England lost the most branches per person last year.
HSBC closed more than any other bank, axing 321 branches. RBS closed 191 branches, which equates to 10 per cent of its total, while Lloyds Banking Group, which includes Lloyds, Halifax and Bank of Scotland, shut 180, Which? said.
In response to the findings HSBC said consumers now make 40 per cent fewer trips to branches because of the increased uptake of online banking, but Which? said that many people did not use online banking because of poor broadband connections.
While Post Offices offer some access to alternative banking services, the consumer group said four in 10 people were unaware of that fact.
Peter Vicary-Smith, Which? chief executive officer, said: "Access to the services necessary to make everyday banking possible should be simple and straightforward."
"Banks can and must do a better job of working with their customers to understand their needs and those of the local community, especially when they are making changes to the services they offer or closing branches."
In November, banks promised to offer greater support and advice to customers faced with branch closures.
A review into the industry's arrangements by Professor Russel Griggs found lenders could offer more support to customers on alternative ways to handle their finances.
A spokesperson for HSBC said the bank remained "committed" to providing a local branch network but said it periodically reviewed its locations.
"When we do make the decision to close a branch our main priority is to ensure that our customers and their banking needs are catered for in the best way possible," HSBC said.
A spokesperson for the British Bankers' Association (BBA) pointed to a "digital revolution in the way they manage their money", as the reason for the closures, adding: "the decision to close a branch is never taken lightly."
Business news: In pictures

Show all 13
The BBA spokeswoman continued: "Banks will be working with the Post Office to ensure that customers are aware that this option is available to them."
Which? compiled its branch closure figures by asking the major high street banks and by collecting data online.
It found there had been the following 1,046 closures since January 2015 (percentage of network in brackets):
HSBC 321 (27%)
RBS 191 (10%)
Lloyds 180 (14%)
Barclays 132 (8%)
The Co-operative Bank 117 (53%)
Santander 87 (8%)
TSB 18 (3%)
Register for free to continue reading
Registration is a free and easy way to support our truly independent journalism
By registering, you will also enjoy limited access to Premium articles, exclusive newsletters, commenting, and virtual events with our leading journalists
Already have an account? sign in
Register for free to continue reading
Registration is a free and easy way to support our truly independent journalism
By registering, you will also enjoy limited access to Premium articles, exclusive newsletters, commenting, and virtual events with our leading journalists
Already have an account? sign in
Join our new commenting forum
Join thought-provoking conversations, follow other Independent readers and see their replies