HSBC could move 1,000 jobs to Paris if Britain votes to leave EU
Board's decision to keep its headquarters in London had been unanimous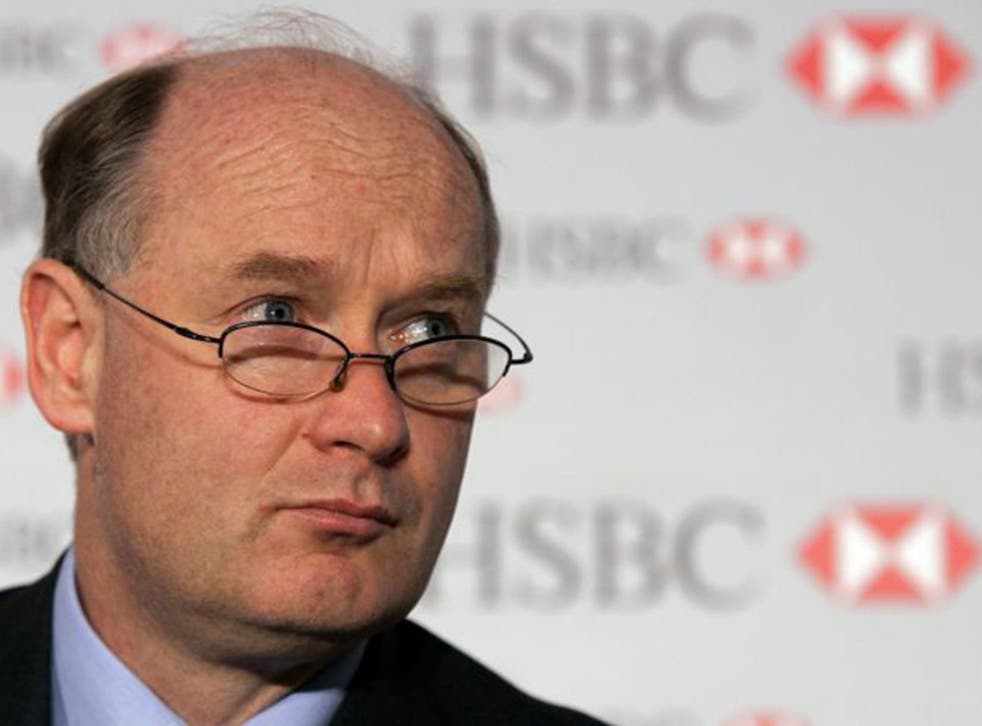 HSBC could switch up to 1,000 jobs to Paris if Britain votes to exit the EU in the forthcoming referendum.
Announcing its decision to stay in London after an exhaustive 10-month review, which included taking advice from former US secretaries of state Condoleezza Rice and Henry Kissinger, its chairman, Douglas Flint, said the "best answer" for the bank was for the UK to stay put in a reformed EU.
But failing that, it would have the option to switch jobs away from the City. Stuart Gulliver, the chief executive, said that could mean 1,000 people moving. Roles affected would be in the corporate and investment bank which remains outside the ring-fenced retail bank, headquartered in Birmingham.
Other banks have been working on similar contingency plans.
HSBC, which employs 45,000 people in the UK, said the decision taken by its 19-member board to remain headquartered in London had been a unanimous one.
The City faced a stiff challenge from Hong Kong, with Singapore and even Toronto mentioned as possible alternatives. Mr Flint, who could be replaced within the next two years along with Mr Gulliver, said the decision was based on a "generational view".
That view and the end of the process – completed at an estimated cost of £30m – means there will be no repeat of the three-yearly review.
The bank's shares finished the day up by a modest 6p at 446.4p, despite analysts at Investec describing the decision as "widely expected but regretable". They said the bank's statement "offers little justification for the decision", which would leave HSBC "trapped in the EU" and weighed down by higher capital requirements than those of its international peers because of UK regulation.
Business news: In pictures

Show all 13
Others were more supportive: "It would have been a bloody big job to move," said Hugh Young, managing director of Aberdeen Asia Management, one of HSBC's top 10 investors. The decision was hailed as an endorsement and a vote of confidence by both the Treasury and Boris Johnson, the Mayor of London.
During the period of HSBC's review, the banking levy was reformed, a regime designed to hold senior bankers to account was softened, and a review into banking culture was dropped.
Mr Flint has denied that there were direct were negotiations with Government on these issues but said: "A levy based on an international balance sheet was a disincentive for a global group, and we made that point… It was good to see that the scope… changed to being a domestic impost, and that was important."
Gerard Lyons, economic adviser to London's mayor, said: "The unanimous decision by the HSBC board is a clear endorsement of London's position as the world's leading financial centre."
Join our new commenting forum
Join thought-provoking conversations, follow other Independent readers and see their replies