HSBC fires the starting gun on search for new chairman
Flint to step down, and his successor will also choose the new chief executive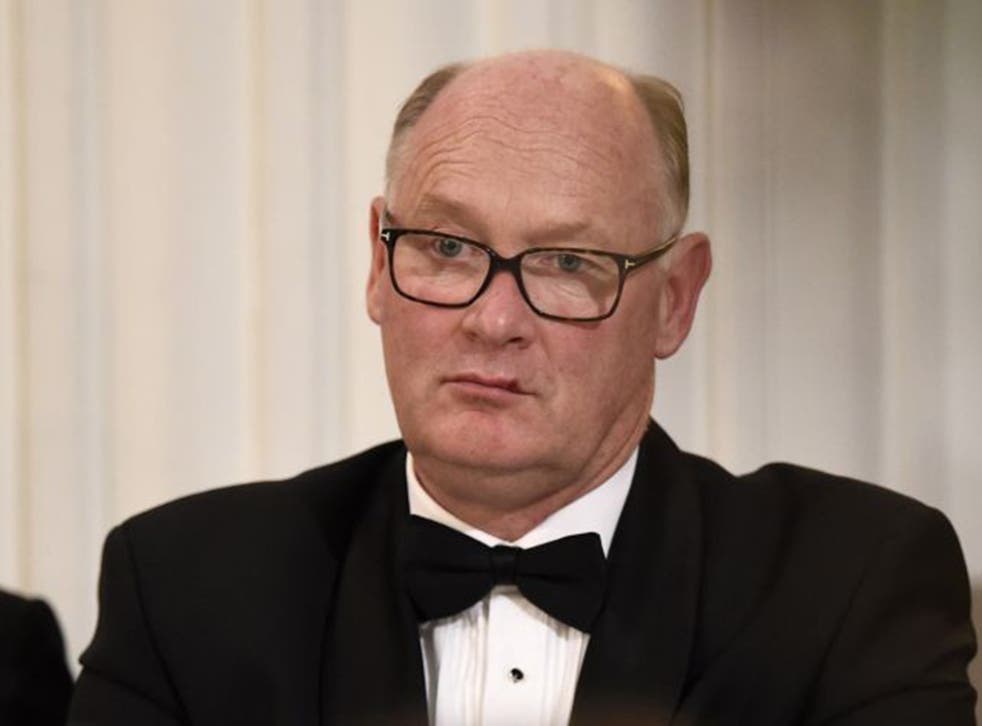 HSBC's chairman, Douglas Flint, yesterday announced the start of the hunt for his successor. He also said his eventual successor would lead the search for a new chief executive to replace Stuart Gulliver.
Both men have been under fire from investors after HSBC incurred a series of multi-million-pound fines over anti-money laundering measures and mis-selling of mortgage-backed securities, spent £40m deciding to keep its headquarters in London, and last month reported a plunge into the red in its fourth quarter. Together with last month's annual figures Mr Flint also warned of a "bumpier road ahead".
In a letter to shareholders ahead of next month's annual meeting, he said: "The nomination committee has now turned its attention to formulating a succession plan for my own role as group chairman so that the incoming group chairman can lead the process for selecting the next group chief executive in due course."
He said the search process had begun, headed by Sam Laidlaw, chairman of the nomination committee, and the senior independent non-executive director Rachel Lomax.
Mr Flint joined HSBC as finance director in 1995, and became chairman in 2010. Mr Gulliver has been at the bank since 1980, and became chief executive in 2011. Mr Flint was paid £2.5m last year and Mr Gulliver £7.3m.
Mr Flint said: "The board aims to nominate my successor during 2017, but the exact timing is clearly dependent upon identifying and securing the appropriate candidate. My own commitment is to remain as long as necessary to ensure a smooth transition."
Ideally the bank wants to find Mr Flint's successor soon enough for them to take over at next year's annual meeting. One senior banker said: "They will have to appoint someone from outside the bank at least to the role of chairman, if not chief executive too. There needs to be a break with the past."
HSBC has hired headhunters, but declined to say who. In the past it has used Heidrick & Struggles and Anna Mann's MWM Consulting.
One obvious candidate for the chairman's role is Henri de Castries, chief executive of insurance giant Axa, who became a non-executive director of HSBC this month. Anyone chosen would have to be approved by UK regulators.
Nomura downgraded HSBC from neutral to reduce, saying it faced "headwinds in a challenging macroeconomic environment". The shares fell 0.4p to 448.8p.
Elsewhere, the boss of Switzerland's biggest bank, UBS, received a 28 per cent pay rise last year, just weeks after freezing pay at its investment bank for the first half of this year.
The rise for the chief executive, Sergio Ermotti, was revealed in UBS's annual report yesterday. Mr Ermotti's total pay package soared from Swfr11.1 to Swfr14.3 (£10.2m) in 2015.
At the same time, UBS increased its total bonus pool by 14 per cent for a year in which most European investment banks were cutting theirs. The total pool rose to Swfr3.5bn.
Profits after tax jumped 79 per cent to their highest since 2010, at Swfr6.2bn, as UBS's investment bank and wealth management arms performed strongly.
The bank highlighted the UK's vote on Europe as one of the major political risks for the global economy in 2016.
Register for free to continue reading
Registration is a free and easy way to support our truly independent journalism
By registering, you will also enjoy limited access to Premium articles, exclusive newsletters, commenting, and virtual events with our leading journalists
Already have an account? sign in
Register for free to continue reading
Registration is a free and easy way to support our truly independent journalism
By registering, you will also enjoy limited access to Premium articles, exclusive newsletters, commenting, and virtual events with our leading journalists
Already have an account? sign in
Join our new commenting forum
Join thought-provoking conversations, follow other Independent readers and see their replies