HSBC scandal: Nick Clegg accuses Labour of 'letting the banks run riot'
Leaked documents from the company's private Swiss bank accounts reveal extent of tax avoidance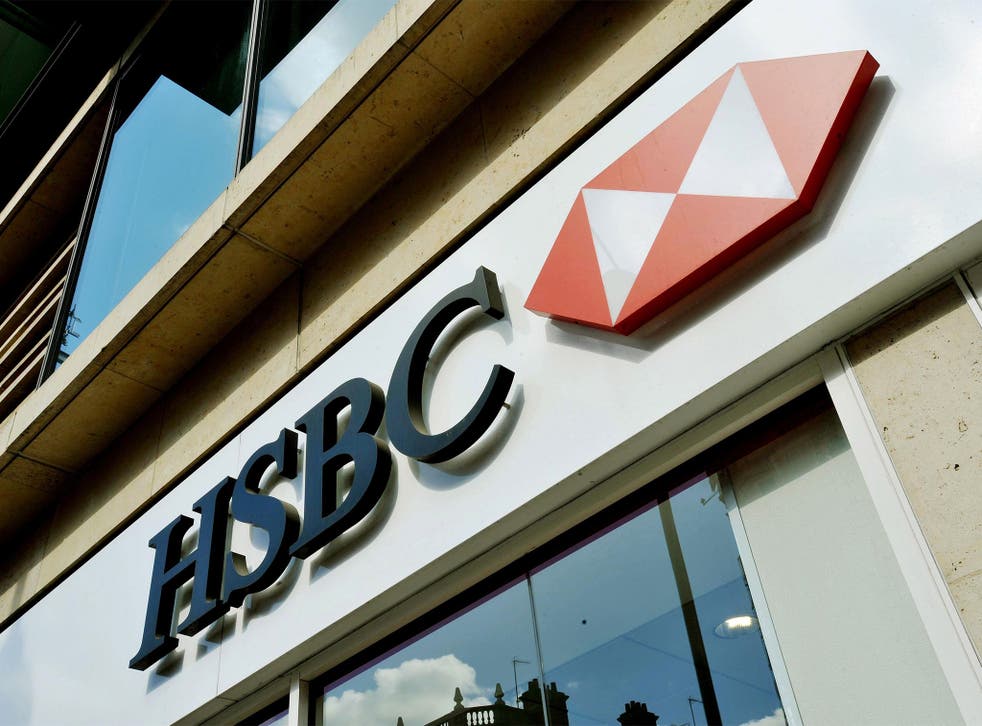 The fallout from a report claiming HSBC helped thousands of wealthy clients evade tax from nations around the world has gathered pace.
A large cache of files leaked to the Guardian and Le Monde, among others, has shed light on almost 30,000 accounts including stars such as Elle Macpherson, Phil Collins and Formula 1 driver Fernando Alonso.
The accounts are believed to have held roughly $120 billion over the period 2005-2007.
During this period Stephen Green, a former trade minister in David Cameron's government who now sits in the House of Lords, led the bank.
The chair of the UK parliament's Public Accounts Committee says the former chief of HSBC must face serious questions after once-secret papers outlined how the bank helped the wealthy dodge taxes.
Margaret Hodge told the BBC today that Stephen Green, HSBC's former CEO, was either "asleep at the wheel, or he did know and he was therefore involved in dodgy tax practices."
Lord Green, now a conservative peer in the House of Lords, has refused to comment.
Speaking on BBC Panorama, to be broadcast this evening, he said: "As a matter of principle I will not comment on the business of HSBC past or present."
The BBC programme claims that HSBC was handed information in 2010 that indicated that over 1,000 people were not paying enough tax - however just one was prosecuted. Panorama further claimed HSBC was now facing criminal investigations in the US, France, Belgium and Argentina, but not in the UK.
HSBC denied that all the Swiss account holders had evaded tax and said it was "co-operating with relevant authorities".
Leader of the Liberal Democrats Nick Clegg immediately went on the offensive, accusing Labour of "letting the banks run riot of their watch" on Sky News earlier this morning.
Labour's leader Ed Miliband hit back and demanded to know why the government had appointed Stephen Green as a trade minister "well after this information was passed to HMRC."
"We need to know why HMRC apparently did not act, apart from at the margins, on the information that they seem to have been given about what was going on," Mr Miliband told the BBC.
Meanwhile in France, where the cache also uncovered thousands of wealth individuals placing their money abroad, the French prime minister Manuel Valls said the country was "very determined" to fight tax evasion.
The shockwaves have spread as far as Australia and India. The Indian Express reported that almost 2,000 Indian nationals were involved.
However, the Australian tax authorities have confirmed that they received the files in 2010 and has already used them to recover an estimated A$30m.
The Australian Tax Authorities (ATO) told the Guardian that although some investors had reported their accounts, "there were a number of discrepancies and as a result we took further action."
The celebrities caught up in the leak defended their actions. A spokesperson for Elle Macpherson told the International Consortium of Investigative Journalist (who initially uncovered the leak alongside the Guardian and Le Monde) that: "Ms Macpherson is an Australian citizen who has accounted ofr UK tax on the basis of full disclosure in accordance with UK law."
British singer Phil Collins, who lives in Switzerland, had seven accounts with HSBC each totally no more than £178,000. His manager told the Guardian that Mr Collins is resident in Switzerland and it was therefore "entirely appropriate" for him to have a bank account where he lives.
Another star embroiled in the leak is Fernando Alonso, an F1 racer. According to the leak, Mr Alonso's four combined accounts held £27 million as of 2006/2007.
A spokesperson for the athlete told the MailOnline his client had been based in a number of countries over the years – including Spain and Switzerland – and "has always declared all these accounts and investment in each of the countries".
The news appears not to be having a substantial effect on investors. The bank's shares are down by 1.4 per cent in London but so too are other UK lender such as Barclays, Standard Chartered and RBS.
In a statement, the bank added: "In some cases individuals took advantage of bank secrecy to hold undeclared accounts.
"This resulted in private banks, including HSBC's Swiss private bank, having a number of clients that may not have been fully compliant with their applicable tax obligations. We acknowledge and are accountable for past compliance and control failures.
"We have taken significant steps over the past several years to implement reforms and exit clients who did not meet strict new HSBC standards. HSBC's Swiss private bank has reduced its client base by almost 70 per cent since 2007."
Additional reporting by AP
Register for free to continue reading
Registration is a free and easy way to support our truly independent journalism
By registering, you will also enjoy limited access to Premium articles, exclusive newsletters, commenting, and virtual events with our leading journalists
Already have an account? sign in
Register for free to continue reading
Registration is a free and easy way to support our truly independent journalism
By registering, you will also enjoy limited access to Premium articles, exclusive newsletters, commenting, and virtual events with our leading journalists
Already have an account? sign in
Join our new commenting forum
Join thought-provoking conversations, follow other Independent readers and see their replies