HSBC tax leaks: HMRC boss unrepentant over evasion scandal
Lin Homer told MPs that HMRC staff were 'really effective in using the data to get the money'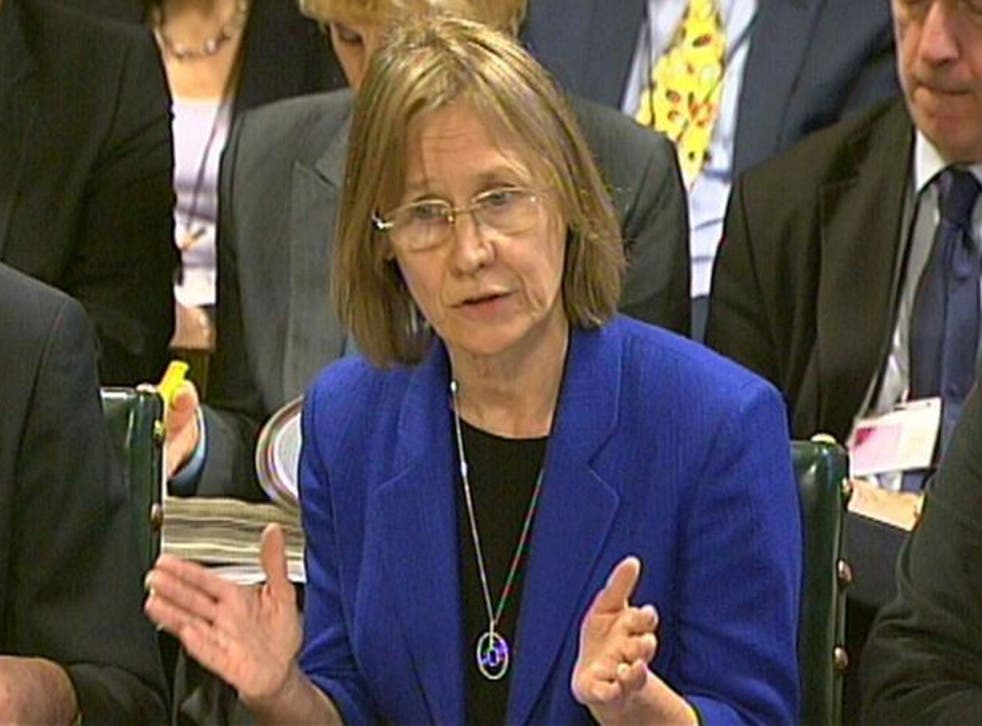 The chief executive of HM Revenue and Customs was attacked by MPs last night after claiming its sole prosecution of a client of HSBC's Swiss subsidiary represented a "good and effective job" for the taxpayer.
In an ill-tempered hearing, Lin Homer defied growing public anger at the lack of action against wealthy tax evaders – insisting her agency had secured better results than other countries, even though French and Spanish authorities recovered more cash.
"We were speedy, we were on the case, we were really effective in using the data to get the money," she said, on HMRC's use of information on accounts held by Britons in HSBC Switzerland.
The HSBC revelations have sparked a bitter political row, with Ed Miliband and David Cameron trading insults in the Commons over their parties' ties to alleged tax avoiders. Details of the HSBC Switzerland accounts were spirited into France by a whistleblower, Hervé Falciani, who had worked on upgrading the bank's computer systems. They were shared with HMRC in 2010. But fresh revelations about their content, and their holders, have appeared in the media in recent days.
MPs on the Public Accounts Committee pointed out that only £135m was recovered from accounts linked to UK citizens, compared with the £200m recovered by France's tax authorities and the £185m taken in by the Spanish.
Just 150 of 3,000 accounts were rated as most serious in terms of possible tax evasion by an HMRC review team, and of those just three files were submitted to the Crown Prosecution Service, which charged only one person.
But Ms Homer said: "We have one successful conviction. Other than the Irish, I'm not sure anyone else does. Given the relative amount of money we recovered we think we are in good company."
Margaret Hodge, who chairs the committee, retorted: "If your main objective was to get the money in you've not done as well as either the French or the Spanish. It's pretty outrageous, what was going on." She added: "There are really strong allegations, not just of tax avoidance but of tax evasion. To say we couldn't get money in the same way as the French and the Spanish leads me to believe that you're not serving the British taxpayer."
Ms Homer replied that HMRC could only recover tax due in the UK. She denied her agency had failed taxpayers, adding: "Much of this information in the last couple of days has appeared in other places. If there is new information we will pursue it."
But MPs said the BBC's Panorama had tried and failed to share information it had received and that Mr Falciani had offered to speak to HMRC in 2008, well before it officially requested to see the information he had supplied to the French authorities. Ms Hodge accused Ms Homer of having "missed an opportunity".
The committee was also told that HMRC expected to recover a further £20m from another data leak related to HSBC's operations in Jersey after Ms Hodge questioned its staff.
MPs also sharply criticised Ms Homer for failing to raise the issue of HSBC Switzerland with David Cameron, before Lord Green, HSBC's former chief executive, was ennobled and made trade minister.
Join our new commenting forum
Join thought-provoking conversations, follow other Independent readers and see their replies