Hyundai to introduce new electric cars for 2022
Competition in the electric car market accelerates with Hyundai's announcement of an all-electric car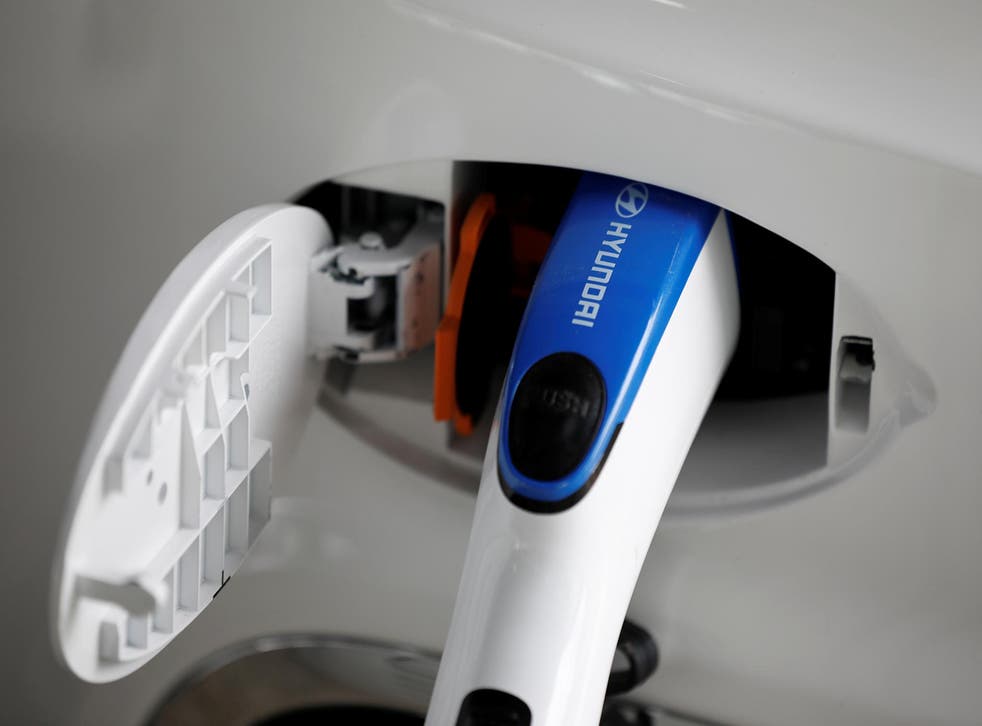 Carmaker Hyundai says it will deliver an electric car that can reach distances of 311 miles on one electric charge.
The Korean company says it aims to introduce three new all-electric cars, as it lags behind competitors like Tesla's Model 3.
Hyundai's range of "green" cars will include hybrids, but it also plans to develop a dedicated hub for 100 per cent electric cars as it looks to invest in faster, longer reaching models.
It is planning to release 31 environmentally friendly cars by 2020, as conventional cars look set to dwindle in light of a number of countries planning to scrap fossil fuelled vehicles.
The UK government announced plans to get rid of diesel cars by 2040, accelerating competition between car makers in search of more powerful electric alternatives.
Critics have said the ban may be too late; the Liberal Democrats have suggested bringing forward the diesel ban to 2025.
Electric car making has so far been dominated by Elon Musk's high-end electric cars.
Tesla unveiled its first mass-produced electric car in July, ramping production of its electric Sedan to 20,000 cars a month by December 2017.
Japanese carmaker Toyota said it's working to develop a car able to be charged within moments, hoping to have a model on the market by 2022.
Hyundai launched its debut electric car last year, but its range falls short of those offered by Tesla and General Motors.
Join our new commenting forum
Join thought-provoking conversations, follow other Independent readers and see their replies