Ice cream and gin spur supermarket sales during hotter than average June
Rising temperatures particularly bolstered demand for soft drinks, sales of which were up 9.1 per cent, alcohol, up 6.8 per cent, and frozen food, up 7 per cent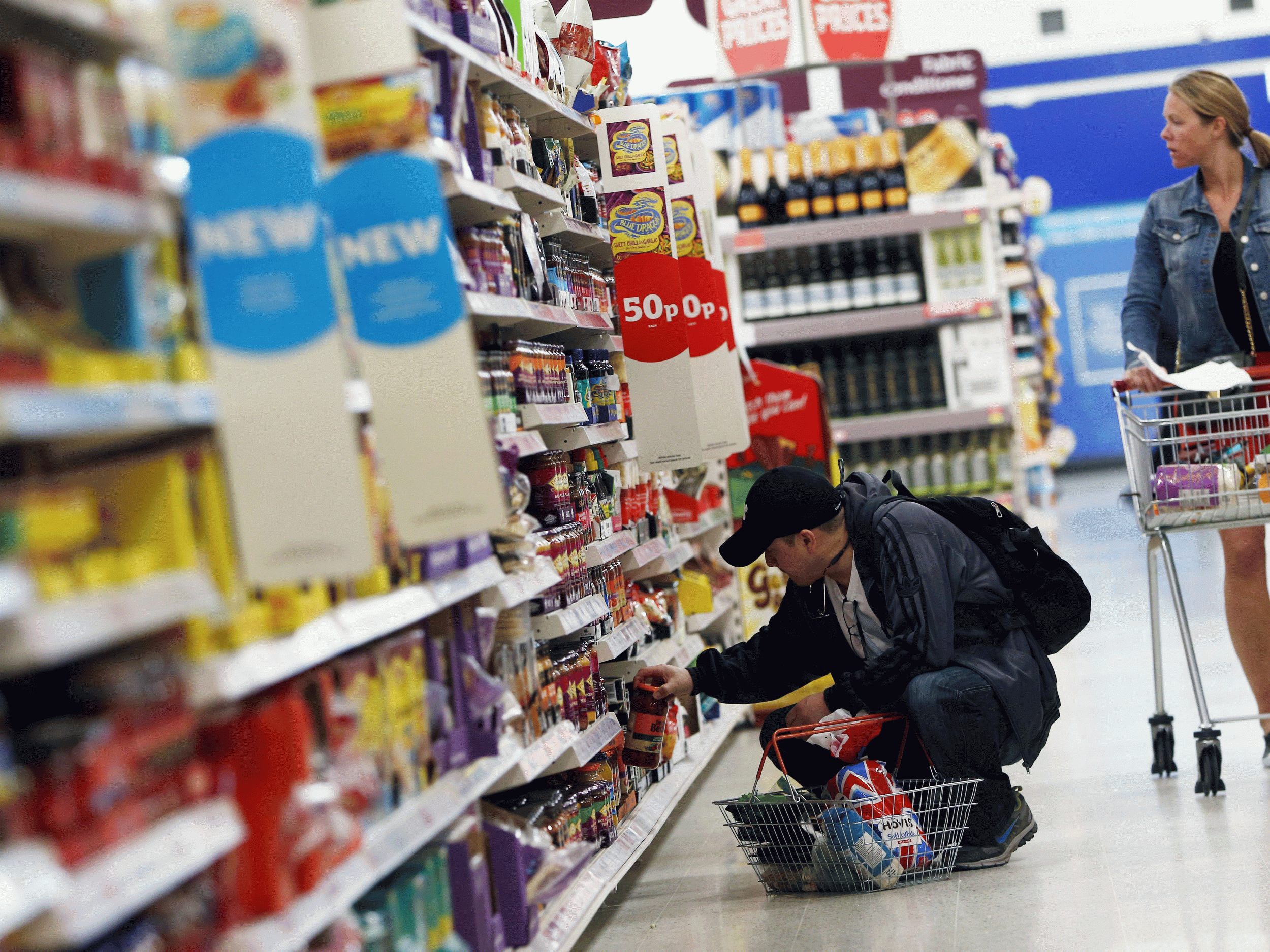 A hotter than average June has helped the UK's leading supermarkets score their largest monthly year-on-year rise in sales since July 2013, according to industry data.
Figures from consultancy Nielsen show that the amount consumers spent on groceries during the four weeks to 17 June was 4 per cent higher than during the same period last year.
During the fourth week of that period, sales rose 5.7 per cent. Excluding Easter, the last time growth was higher than that was in July 2013, when sales rose 7 per cent, fuelled by a three-week heat wave.
According to Nielsen, the period to 17 June was also the first time since July 2013 during which all of the biggest grocery retailers saw year-on-year sales rise. Tesco recorded a 4.2 per cent rise, putting it first among the big four. At 9 per cent, Iceland had the biggest rise of all retailers outside of the discounters.
"The early summer weather gave supermarkets a much needed shot in the arm," said Mike Watkins, Nielsen's UK head of retailer and business insight.
He said that rising temperatures particularly bolstered demand for soft drinks, sales of which were up 9.1 per cent, alcohol, up 6.8 per cent, and frozen food, up 7 per cent.
Sales of hand-held ice creams soared 24 per cent.
The warm weather also appeared to entice consumers to dine outdoors. Sales of produce and delicatessen both rose more than 3 per cent. Sales of quiche –popular for picnics and barbecues – rose 11 per cent.
But the biggest jump was in sales of gin, something that Nielsen attributed to the timing of Father's Day. Sales rose 35 per cent on the same period a year earlier.
"All in all it's refreshing to have some good news around retailing," said Mr Watkins.
"Looking ahead, a continuation in both the warm and dry weather and creeping inflation means growth should be maintained at around 3 per cent for at least the next few weeks," he said.
Separate data published by Kantar Worldpanel on Tuesday chimed with the Nielsen figures, showing that supermarket sales growth accelerated to 5 per cent in the 12 weeks to 18 June. That was the strongest increase since March 2012 and presented a stark contrast to the 0.2 per cent decline seen during the same period last year.
"The market's robust performance this period is partly down to particularly weak sales growth last year and a continuing increase in like-for-like grocery inflation," said Fraser McKevitt, head of retail and consumer insight at Kantar Worldpanel.
Register for free to continue reading
Registration is a free and easy way to support our truly independent journalism
By registering, you will also enjoy limited access to Premium articles, exclusive newsletters, commenting, and virtual events with our leading journalists
Already have an account? sign in
Register for free to continue reading
Registration is a free and easy way to support our truly independent journalism
By registering, you will also enjoy limited access to Premium articles, exclusive newsletters, commenting, and virtual events with our leading journalists
Already have an account? sign in
Join our new commenting forum
Join thought-provoking conversations, follow other Independent readers and see their replies